Infographic: Netflix Passes 200 Million Milestone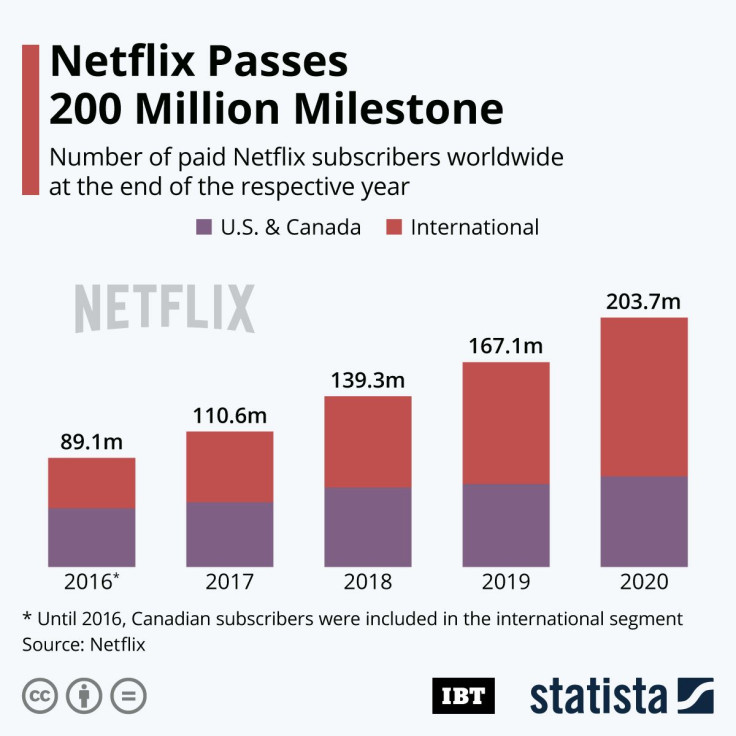 Thanks to an unprecedented growth spurt, fueled in part by the COVID-19 pandemic and the changes to our lifestyles it brought along, Netflix passed the 200 million subscriber milestone in 2020.
After a brief slowdown in Q3 2020, the company added 8.5 million subscribers in the fourth quarter, beating its own guidance as well as analyst expectations. The world's most popular video streaming service now has 203.7 million paid subscribers around the world, with international customers now outnumbering those located in North America by more than 50 million.
"2020 was an incredibly difficult year with extraordinary loss for so many families, new restrictions that none of us have ever had to live with before and great uncertainty," the company wrote in its letter to shareholders, before acknowledging its special position in the face of the pandemic. "We're enormously grateful that in these uniquely challenging times we've been able to provide our members around the world with a source of escape, connection and joy while continuing to build our business."
FOLLOW MORE IBT NEWS ON THE BELOW CHANNELS