Infosys CEO: Indian IT Companies Are Viewed As Beautiful Order Followers, Not Proactive Innovators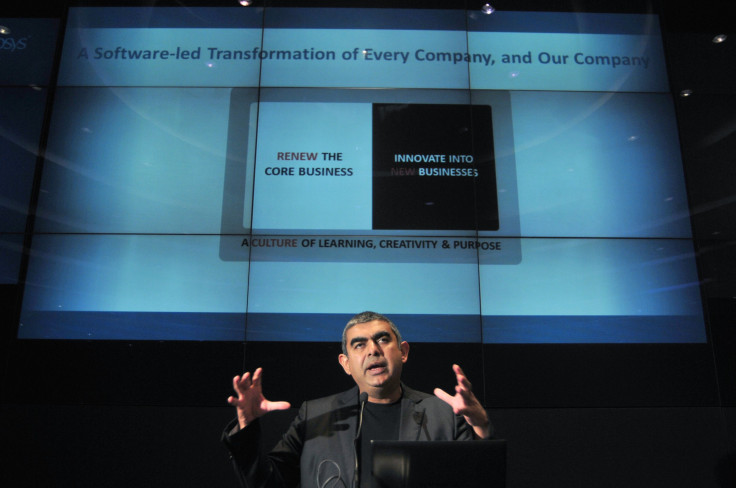 India's IT outsourcing companies are valued by customers for solving well-defined problems, but not for proactive innovation, Infosys Ltd.'s CEO Vishal Sikka, said on Thursday. Sikka, one of the $120 billion industry's most high-profile executives, also blamed a cultural hang-up for the shortcoming.
Customers rate India's IT industry highly for their ability to deliver projects and respond to crises, but have a low opinion of their involvement and inputs on strategy, Sikka said, reflecting on his readings of customer surveys and interactions with people who have "thought deeply" about the issues involved, in the four months that he has been CEO of India's second-largest software services provider.
"The customers rate us very high, give us usually the highest rating on quality, project delivery, on responsiveness in a crisis," Sikka said during Infosys' annual interaction with analysts on Thursday. "I found something that was dismaying ... they give us low scores on participating in their strategic direction, on being proactive, on speaking up. The clients think of us as beautiful followers of orders, but not people who are bringing innovation, not people who are bringing new thinking."
India's top IT companies are grappling with the increasing commoditization of services that still account for about two-thirds of their revenues. Becoming more strategically relevant to their customers by offering higher value work, which involves identifying and solving problems, is viewed as the only sustainable way ahead for an industry that is trying to adapt to challenges ranging from cloud computing to brand-building in markets around the world.
Sikka, the former chief technology officer at SAP SE, gave his own example, recalling experiences at Stanford University, where he earned a doctorate in computer science, to illustrate that Indians had too much respect for authority, didn't speak up enough and focused on solutions for well-defined problems, rather than identifying problems that needed solving.
"When I first got to Stanford to start my PhD program, and I asked my advisor, 'What do you want me to work on?,' I was shocked by his response, he said, 'I have no idea.'"
"All our lives we are taught problem solving and not problem finding," he said, adding: "Problem finding is where the value is, where the innovation will come from, will be the essence of being innovative and helping deliver value to clients."
India's IT services companies will have to turn their employees into "great finders of problems" because their Indian education already enables them to solve the problems once they have been found, Sikka said. "To think about what is it about the world that could be made better ... this thinking has to come into our psyche, into our mindset, that's what we've been focusing on."
© Copyright IBTimes 2023. All rights reserved.