Innocan Pharma's CEO Iris Bincovich: 'We Are Already Expanding Post-COVID'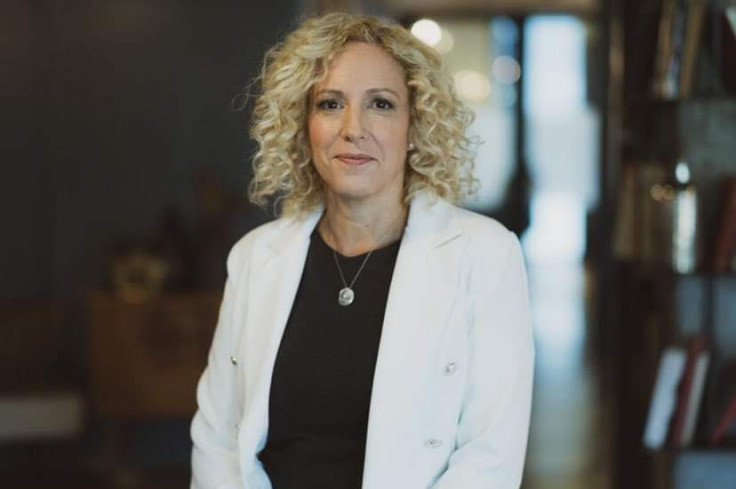 Innocan Pharma (CSE: INNO) (FSE: IP4) (OTC:INNPF), led by CEO and Co-Founded Iris Bincovich, took on the coronavirus and increased it capabilities during the past year; the company is now preparing to successfully enter the North American & European Wellness Markets.
Based in Canada and Israel, Innocan Pharma strives to study CBD (cannabinol) joined treatments and develop commercial products by combining additional beneficial ingredients such as magnesium oil. Founded in 2018, the young company was able to expand its research and developmental capacities targeting respiratory damages from the coronavirus (COVID-19) due to the company's focus on innovative CBD-loaded delivery systems.
In the era of the coronavirus, lockdowns and other economic constraints hindered businesses worldwide, though there were some companies which were able to utilize the pandemic's explosion of scientific research and medical breakthroughs. As Pfizer, Johnson & Johnson, and Moderna produced vaccines to immunize, many companies worked to produce solutions to fight the virus and its effect on everyday life.
In 2020, during the year of the pandemic, Innocan Pharma exceeded fundraising as well as research and development (R&D) activities. Over the past twelve months, the company conducted two major clinical studies and furthered its partnerships with two of Israel's leading universities, the Hebrew University in Jerusalem and the Tel Aviv University. Today, Innocan is preparing its upcoming launch for pain-relieving products, including sprays, creams, lotions, and more, in Europe and North America.
Innocan is managed by an experienced team and is working with world-renowned professors and scientists from leading research institutions. The pharmaceutical company's executive branch includes CEO and Co-Founder Iris Bincovich, Executive Chairman Ron Mayron, former CEO of Teva Israel – one of the world's leading pharma companies. In addition to Yoram Drucker, the founder of Pluristem and Brainstorm, two NASDAQ-traded stem cell companies.
We were able to speak with Innocan Pharma's CEO and Co-Founder Iris Bincovich this week to discuss the company's achievements, challenges, and vision for 2021.
How was Innocan Pharma able to utilize the COVID pandemic to advance new pharmaceutical solutions?
When the coronavirus began, we were already engaged in studying the effect of CBD-loaded smart delivery systems so that we could .develop therapeutic solutions for inflammation - including COVID.
Over the past year, we have been able to take advantage of the growing interest in COVID research as well as governmental interests in North America and the European Union to expedite our research and development. As a newer company, we were also able to bring in an incredible amount of fundraising during this time - $10m CAD in about twelve months.
How is Innocan expanding post-COVID-19?
Presently, we are still conducting our expanded research and development with CBD-loaded platforms, our goal at the moment is to successfully launch our Derma- product lines in North America and Europe.
Last week, Innocan filed a patent application for our new antipruritic spray. Over the years, we have seen the market for pruritus treatment products has grown significantly, and we were able to utilize our research on CBDs to aim the new spray at the growing ubiquity of skin diseases around the world. The novel cannabis-based treatment contains cannabinol with other aiding ingredients, which demonstrated strong potential for relief from insect bites, burns, cuts, rashes, and allergen exposure.
Innocan is working with both Tel Aviv University and Hebrew University of Jerusalem, two of Israel's top intellectual centers. How does this dual connection benefit the company?
In 2020, Innocan Pharma surpassed expectations in our research with CBD-Loaded Exosomes (CLX), which was vital to producing treatments for those infected with the coronavirus and were facing respiratory damage. These developments are conducted together with Ramot at Tel Aviv University.
Regarding Hebrew University (of Jerusalem), this year we were able to complete two clinical animal studies based on our research consists of developing innovative injectable CBD-Loaded liposomal platform technology (LPT). The liposomal technology allows us a sustained release of CBDs into the bloodstream to directly treat muscle and rheumatic pain. The initial results came straight from the proof-of-concept studies we have been conducting for a few years now with Yissum (Hebrew University of Jerusalem's commercial arm).
Innocan's ability to work with both of Israel's leading higher-education institutions is a huge benefit for us, especially since the differently focused studies allow us to work in parallel on two different breakthrough technologies.
Tell us more about Innocan's upcoming launch in North America and how the company plans to enter the market.
We are very excited about launching our great products in the next few weeks; at the moment, we are finalizing the logistics related to such activity. Our Relief & Go Spray will be available along with other products, including lotions, creams, oils, and more.
In the United States and Canada, our premium cosmetic line is called SYNOY™ (the company's North American online commercial platform and completed owned subsidiary) and we have already manufactured Tens of Thousands of units to be sold online.
Innocan's expansion into the North American pain-relief and cosmetics markets allows us to compete at the highest level of products in the market. We expect, given the results of the 2020 clinical studies, that we have the potential to succeed in the North American as well as the European Union – where we have recently launched commercial operations.
Innocan has also been very determined to enter the European market. How does the company plan to launch there?
Entering the European market has been a strategic mission of ours for some time. Our determination comes from our belief that our products have the ability to yield credible results, increasing Innocan's global pedigree – especially at this beginning stage.
Last December, we completed the formal registration on Innocan's European trademark – SHIR. This branding will represent our cosmetic line together with Relief & Go product line we rolled out in Germany and the UK. Currently, we have important an initial stock of tens of thousands of SHIR units ready to be dispatched across Europe.
Both in Europe and North America, our goal for the long-awaited commercialization is to produce a successful launch and enable a sharp process which includes exporting a consistent supply for the growing international demand.
FOLLOW MORE IBT NEWS ON THE BELOW CHANNELS