Inside Shanghai Disneyland: How Walt Disney's $5.5 Billion Theme Park Is Taking A Big Risk In China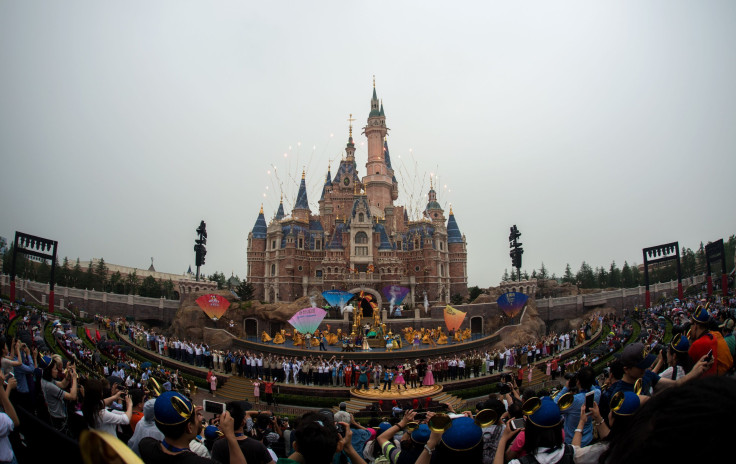 SHANGHAI — When you emerge from Disney subway station, turn left at "Wonder Street" and stroll along the banks of Wishing Star Lake towards the Mediterranean-style buildings of Disney Town, with its friendly staff waving their giant Mickey Mouse hands, you could be forgiven for wondering if you are really in the People's Republic of China. That's where the media's recently been filled with government warnings about the dangerous influence of Western values on the nation's young people.
But the combination of the capitalist West's most famous dream merchants and the ideologues of the Chinese Communist Party was always going to involve some suspension of disbelief. The ultimate test of that combination comes Thursday, June 16, as the $5.5 billion Shanghai Disneyland — the Walt Disney Co.'s sixth theme park worldwide and mainland China's first foreign-invested theme park — opens to the public.
What Disney calls the "biggest magic kingdom park ever made" is also a significant leap of faith for the company. For CEO Bob Iger, the company's estimated $3.4 billion stake in the project — a partnership with a company owned by the Shanghai government, which owns 57 percent of the venture — is an "investment in Disney's future in China." That investment will not only let the world's dominant theme park operator tap the potential of what it describes as China's "rising middle class" but may also open other doors, possibly allowing it to sidestep China's tight controls on foreign production of movies, in a nation experts have predicted could overtake the U.S. next year as the world's largest movie market.
But the giant park, planned in the heady years of China's credit-backed boom after the 2008 financial crisis, now faces new challenges from the nation's sharp economic slowdown of the past year. The growth rate of the world's second-biggest economy fell from 7.3 percent in 2014 to 6.9 percent last year — its slowest in a quarter century — and 6.7 percent in the first quarter of this year. That declining growth rate led some analysts to question how many people can afford the admission prices. It will cost around $75 for adults and $60 for children on weekends and holidays and around $60 and $45, respectively, on standard weekdays. That means a two-day weekend ticket for two adults and one child comes close to China's average urban monthly wage.
Some Chinese media have defended Disney over its ticket prices. "It's a premium brand," said the China Youth Daily, newspaper of the Communist Youth League, "and they can set the price and let the market decide."
Observers say the debate about prices, which made headlines in Chinese media in May, is a sign that there's significant public interest in Disneyland.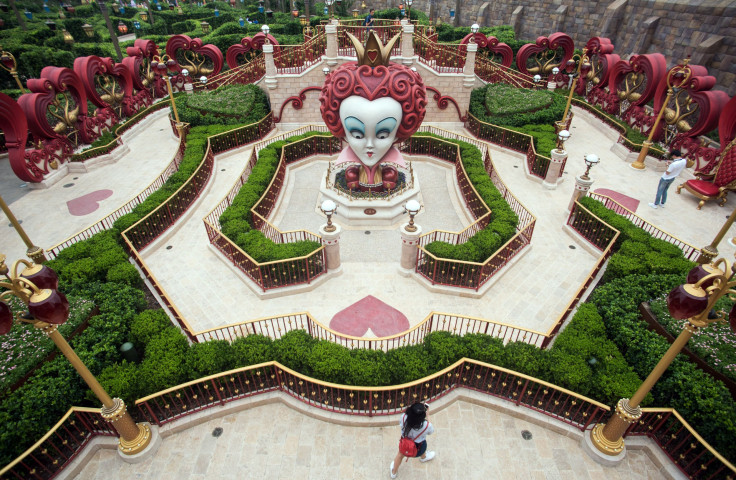 It also faces competition from a rapidly expanding array of theme parks planned around the country. China already has the world's fourth-largest theme park company, Shenzhen's Overseas Chinese Town, and its 20th-biggest theme attraction, Guangzhou's Chimelong Ocean Kingdom. Meantime, China's richest man, Wanda CEO Wang Jianlin, is opening a series of theme parks around the country and recently suggested Disney will find it hard to make money in China. Experts have also said that Chinese consumers' obsession with novelty could add to pressure on Disney to keep the park's attractions up-to-date. And there's also some concern about how the new park will affect its neighbor, Disneyland in Hong Kong, which last year reported its first loss for 6 years as visitors from mainland China, who once made up half its clientele, fell sharply.
There's no doubt that Disney is going all-out to make the Shanghai park a success. At 963 acres it is, according to the company, the "largest Disney castle park" in the world, three times the size of Hong Kong Disneyland, with an Enchanted Storybook Castle that is the biggest in any Disney Park worldwide. It has six so-called theme lands: Adventure Isle, complete with a mountain waterfall and jungle raft ride; Treasure Cove, with full-size pirate ships and a Caribbean style town; Fantasyland with an Alice in Wonderland maze; Seven Dwarves Mine Train and Peter Pan's Flight ride; Tomorrowland, with its Buzz Lightyear Planet Rescue laser gun attraction; and TRON Lightcycle Power Run, a super-fast, hi-tech roller-coaster ride.
Staff told International Business Times that Shanghai Disneyland is not designed as a replica of Disney's other parks. Indeed, it features the largest percentage of new content of any Disney facility. Its dramatic "Soaring Over The World" experience, which provoked screams of excitement from visitors when IBT visited, will debut in Shanghai before opening at Disneyland in California and Disney World in Orlando soon after.
Care has also been taken to find what attracts Chinese customers, with Chinese designers among design team members. The delay in opening the park, which broke ground in 2011 and was originally scheduled to open last year, has been ascribed to attention to detail. Disney says the park takes into account modern China's obsession with hi-tech progress, so the park includes an "emphasis on technology and a vision for the future." There is also a higher frequency of "entertainment offerings" — live shows and interactive performances — which Disney says "resonate with Chinese guests." These include a show based on Tarzan performed by Chinese actors and acrobats, a "Frozen"-themed singalong, Baymax performances, Captain Jack's Stunt Spectacular and a Mandarin version of "The Lion King" musical, to be performed nightly at the Walt Disney Grand Theater in the Disneytown leisure and dining complex just outside the park gates.
There are nods to Chinese culture, too, including the Garden of 12 Friends, which features Disney characters representing the Chinese zodiac. The park will feature more places to sit than other Disney properties since, the company predicts, many Chinese families will visit in multigenerational groups. Three-quarters of the food in the park's many restaurants, meanwhile, is Chinese cuisine — including Mickey Mouse pork knuckles in soy sauce — with Western food only making up 10 percent and Asian or fusion the rest.
Disney hopes to unleash China's market potential with further commercial and shopping opportunities: Disney Town features many restaurants as well as a Toy Story Hotel and Disneyland Hotel, while the park itself hosts the largest Disney park store in Asia. Finally, for a premium of between $150 and $500, there is the Bibbidi Bobbidi Boutique where little girls can be made up and photographed as the Disney princess of their choice.
Disney is confident that there is a virtually limitless supply of visitors in densely populated eastern China, the most developed part of the country: "Based on our research, within a three-hour ride of the Shanghai area there are 330 million consumers who have an interest in attending Disneyland — that's our target market," Murray King, a spokesman for Disney in Shanghai, said at a recent news conference.
"For us to be successful in this or any market we want our guests to come back time after time to enjoy special moments with their families and friends," he said.
And King emphasized that the regular season ticket price was "the lowest for any Disney magic kingdom in the world. This is a resort really designed for the people of China, not differentiating between different income categories," he said, adding that the resort would offer a wider choice of food outlets, from high-end to snack kiosks once it officially opened. Also, visitors may bring in packaged food of their choice if they prefer, though not homemade snacks.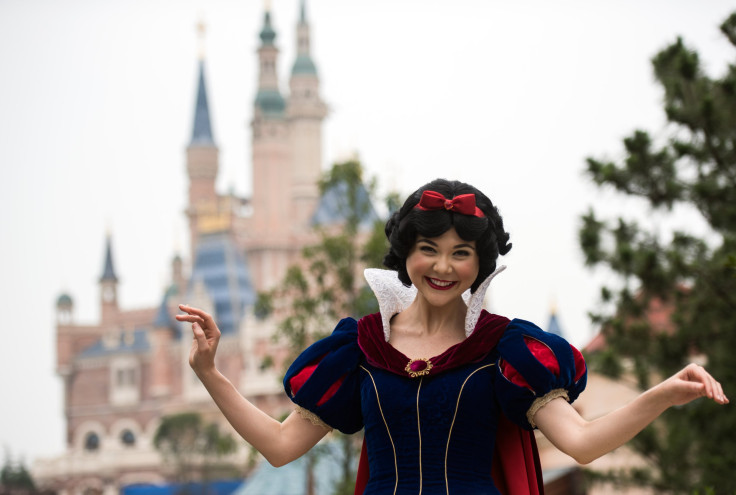 Among residents of Shanghai, a city famed for its obsession with the new and the superlative, there was considerable hype in the runup to the opening: Around a million people visited the resort during its trial period, while many without entrance tickets took the subway to the end of the line in Pudong, across the river from the city center, just to take a stroll in Disney Town.
"It'll definitely attract young people. People used to have to go to Hong Kong to go to Disney; now it's on your doorstep," said a man in his 70s who identified himself as Mr. Zhu. He said he'd been to Disneyland Paris, too. His wife agreed: "The environment here is pretty good." And though she thought the park would be too crowded to visit during the opening period, they planned to buy tickets to visit in a few months.
Among those emerging from the park, a 7-year-old girl in a Snow White dress appeared too overwhelmed to speak as she devoured an ice cream. "She's been looking forward to this a lot. She's very excited!" said her mother. They had been to Disneyland in Japan and Hong Kong, but Shanghai compared well, she said.
"It's pretty good, the service and facilities. They're all quite good," she said, though she wasn't quite so happy about having to pay $25 (160 yuan) for the princess umbrella her daughter was clutching. But she said they would still be back once all the rides were open.
"I think it will make a lot of money," she added. "If it's a choice of Hong Kong or here I think a lot of mainland Chinese people will definitely choose to come to Disneyland Shanghai — and Chinese people like to buy a lot!"
And while the prices of Bibbidi Bobbidi Boutique may put many off, there were plenty of takers when IBT visited on a trial day.
Matthew Crabbe, Asia Pacific research director at consultancy Mintel, said there was a certain cachet for wealthier Chinese consumers in the cost of the experience. "Pricing can be inhibitory or aspirational, so putting a premium [on it] adds to the luster of the image, but isn't really so high that people can't afford it," he told IBT. "Chinese consumers are increasingly willing to spend more of their money on experiences, rather than things."
And if wages, which officially grew at 7.4 percent in China last year despite GDP growth of a relatively modest 6.9 percent, continue to rise, Crabbe suggested that ticket prices would become more affordable for more people in China. Still, he said, the slowdown would likely have a knock-on effect, and Disney would have to be aware of this in the coming year. "We can only assume that Disney has competent analysts to calculate price break points like this," he said.
James Roy, principal at Shanghai-based consultancy China Market Research, agreed that the slowdown could have an impact but said, "People are still stretching their budgets. We've still seen a rapid growth in overseas tourism. At a time like this people tend to focus on enjoying life, not getting things. And they're willing to pay a premium for a higher-level experience."
With four of the five highest-grossing imported movies in China in the first five months of this year, big crowds at its first flagship merchandise store in China and estimated merchandise sales in China of $13 billion, according to brokerage Shenwan, Disney clearly has something special to offer its audience. Those with long memories say it has captivated Chinese audiences since the late 1930s when its first animated feature, "Snow White," debuted in Shanghai movie theaters. In fact, its screening features prominently in the memoirs of a number of residents of the city at the time, including novelist J.G. Ballard, who grew up in Shanghai. The movie is also believed to have inspired China's earliest animators, the Wan brothers, who made China's first animated feature, "Princess Iron Fan," based on an episode from the classic 1941 story "Journey to the West."
What Disney calls the "biggest magic kingdom park ever made" is a significant leap of faith for the company, which says the park cost $5.5 billion to build.
"The interest in Disney goes back to the 1930s. 'Snow White and the Seven Dwarves' had a big impact," Sun Shaoyi, professor of film at the Shanghai Theater Academy, told IBT. Although no foreign movies were imported for several decades after the Communist revolution of 1949, Sun said that by the time he was a teenager in the late 70s, "old characters like Mickey Mouse, Donald Duck and Goofy used to play continuously on prime-time TV. They seemed special to us. They were so funny, completely different from Chinese cartoons."
And although — or perhaps because — the Chinese government banned foreign cartoons on prime time TV a decade ago in the hope of promoting its own animation industry, Sun says young people have flocked in recent years to cinemas and DVD stores to view Disney's latest offerings.
"Now a whole new generation has grown up with new characters, especially movies like 'Finding Nemo' or 'Frozen,' which are officially imported to be shown in cinemas," Sun noted. And with Disney now owning the Pixar, Marvel and "Star Wars" franchises, he says the "age range for viewers is expanding up."
The undercurrent of nationalism that underscored the TV ban has not gone away. If anything, it's been reinforced in the past couple of years under President Xi Jinping, who has encouraged a return to more orthodox socialist values, tightened control on the internet and called for a crackdown on "hostile" Western ideas. In April an article in China's official army newspaper denounced Disney's "Zootopia," a big hit at China's box office, as U.S. propaganda, saying it reflected twisted values and distorted the natural order of the animal world, by presenting wolves as victims and a sheep as a villain. Such irreverence for the natural order was a dangerous trend, the paper said, and it encouraged soldiers not to watch such movies. One well-known actor even made a public appeal to young people not to attend Disneyland since it represented "pure American values."
Yet the Shanghai government, which has itself gambled big on Disneyland, making it the centerpiece of a whole new tourism resort zone, as well as building metro and road connections and other infrastructure, is doing its best to ignore such ideological disputes, suggesting recently that Disneyland and the surrounding tourist zone were designed to be a new landmark for Shanghai as "a modernized socialist metropolis."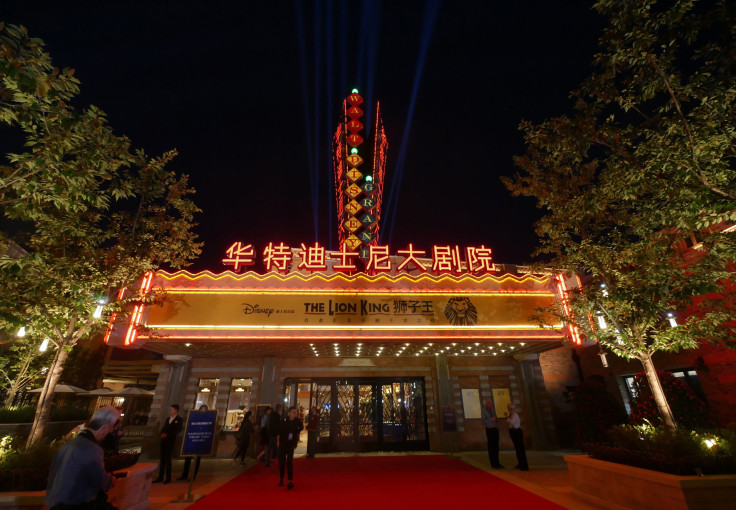 And the Shanghai Theater Academy's Sun, who teaches a course on China-U.S. film relations, says that despite the criticisms Disney's values hold wide appeal.
"Some officials are hostile, but lots of young people don't pay much attention to this debate," he said. "They're more into their own world: They consume entertainment via new media, in their circle of friends and they rely on word of mouth. People still want to see Hollywood films."
Indeed, he noted, there have been complaints from some Chinese viewers about Hollywood attempts to cater expressly to Chinese audiences, such as Marvel's recent "Iron Man 3," which gave more time to Chinese actress Fan Bingbing in the version released in the mainland than in the international version. Some Chinese actors appeared in the mainland version, but were not in the international version at all.
"People want to see the same film as rest of the world," said Sun. "And it's the same with Disneyland — people want the authentic version, so Disney has to get the balance right."
James Roy of China Market Research says the Chinese elements in Shanghai Disneyland will be appreciated: "Everything is in Chinese, the shows, too; it helps people feel respected. But in the end, they're going for the Disney experience."
© Copyright IBTimes 2023. All rights reserved.