International Criminal Court Extends Jurisdiction To Palestine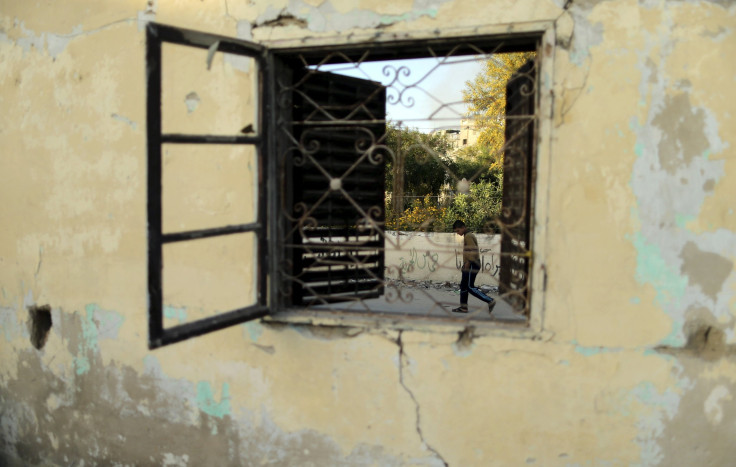 The International Criminal Court (ICC) on Wednesday officially recognized the State of Palestine as its member, giving the country jurisdiction to pursue Israelis for alleged war crimes committed on its occupied territories.
A "preliminary examination," which was opened by ICC Chief Prosecutor Fatou Bensouda in January, now gives Palestine jurisdiction over events stretching back to June 2014.
ICC's founding treaty, the Rome Statute, officially came into effect for Palestine on Wednesday.
"Accession to a treaty is, of course, just the first step. As the Rome Statute today enters into force for the State of Palestine, Palestine acquires all the rights as well as responsibilities that come with being a State Party to the Statute. These are substantive commitments, which cannot be taken lightly," ICC Vice President Kuniko Ozaki said in a statement.
Relations between Israel and the Palestinians are at a low after an Israeli Gaza campaign in 2014 left 2,220 Palestinians and 72 Israelis dead, according to the U.N.
Israel's behavior during the conflict was criticized worldwide, with Amnesty International classifying Israeli strikes on Gaza buildings as "war crimes," as well as Hamas' indiscriminate firing on civilian areas.
Israel's relations with the U.S. have also deteriorated and Prime Minister Benjamin Netanyahu's behavior has come under fire. His stance that there would be no Palestinian state if he were elected, followed by an abrupt change of policy shortly after his victory, drew strong criticism from the U.S.
Israel strongly opposes the move by the Palestinians, and Netanyahu has accused the Palestinian unity government of "manipulating" the court and rejected the prosecutor's "absurd decision."
"I wouldn't be surprised if ISIS, al Qaeda and Hezbollah follow suit," Netanyahu said in a statement.
The Palestinian Authority had previously asked the ICC to extend its jurisdiction to Palestinian territory in 2009 to investigate alleged crimes Israel committed during the 2008-2009 Gaza war. The ICC denied the request because the Palestinian Authority did not hold requisite legal status for the court.
However, in 2012, the U.N. granted the Palestinian Authority the status of a U.N. non-member observer state, effectively recognizing its legitimacy. The Palestinians sought a Security Council resolution for full statehood in 2014 that would have mandated a deadline for Israeli withdrawal from the occupied territories, but it was shot down in a vote. The Palestinians acceded to the Rome Treaty at the end of the year.
© Copyright IBTimes 2023. All rights reserved.