Invest with the Best: Goldfingr Funds Six High-Profile Companies, Before Web 3.0 App Debut
As the anticipated debut of members-only club and private investment powerhouse Goldfingr's Web 3.0 application grows closer and closer, the exclusive company has managed to single-handedly facilitate six large-scale project investments ahead of its public launch, laying a solid foundation to continue fueling projects once the platform goes live.
Originally founded in 2014, Goldfingr's adapt-with-the-times mentality has seen the hush-hush club expand its ambitions beyond brick-and-mortar clubhouses and far into the digital world, expected to come to full fruition with the soon-to-come mobile and desktop Web 3.0 platform. Built on the blockchain and powered by Goldfingr's utility token, members can soon communicate in a private reputational social network. Additionally, members will soon be able to securely communicate, invest, create buzz about projects, and build, manage, and monetize their networks – an absolute must for entrepreneurs looking to level up. Direct access to capital and the right connections are essential for success.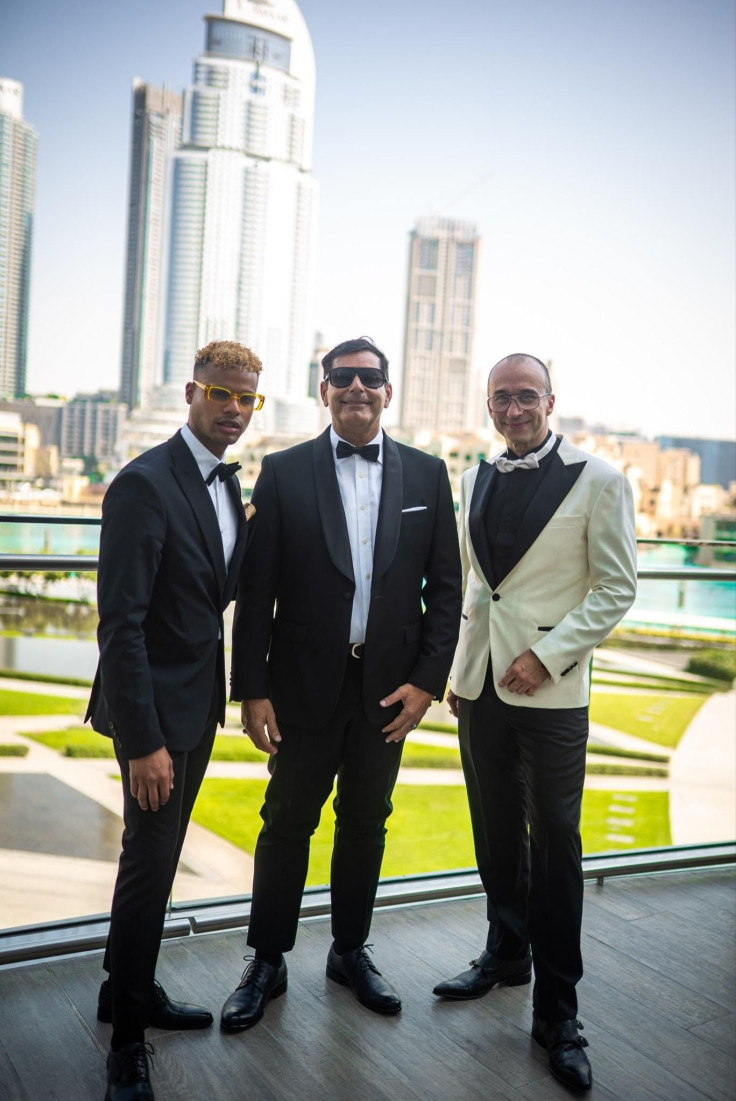 Considering Goldfingr's elite user base, since its inception, has been frequented by the world's movers-and-shakers, where major deals are regularly executed at Goldfingrs exclusive in-person events or utilizing the company's comprehensive social media platforms – all before its Web 3.0 application has even hit the public. From task-rewarding project H3RO3S to Unreal Engine-powered videogame Decimated, Goldfingr's unrivaled community of high net-worth individuals has allowed the accruement of investment funds for projects across a wide variety of industries.
Other recently funded projects by Goldfingr network, such as metaverse launchpad FireStarter, decentralized learning platform Studyum, virtual reality performance venture Animal Concerts, and combat sports cryptocurrency FightCoin, embody the forward-thinking embracement of emerging technology projects that will be accessible for investment in the new Goldfingr App Web 3.0 launch, coming end of Q1 2022. Accompanied by its new utility token, the new Goldfingr application will similarly host other ultra-modern user-friendly aspects like encrypted messaging, a built-in neo-bank compatible with crypto and Fiat, full in-app transactional capabilities, and an integrated multi-chain wallet to help investors, entrepreneurs, and influential people to securely invest, raise capital and co/create.
Upon its debut, Goldfingr's new 'MVP release' will build upon this same sought-after niche, allowing members to easily co-invest in deals in a reputational network with the Goldfingr community through a sleek design, attracting all that want to 'invest with the best.'
Unlike anything else on the market, Goldfingr's Web 3.0 application will offer direct access to a credible community of verified investors, innovative projects, and successful members sharing resources and co-creating to the best of their ability. Users can browse between the newest projects posted and the latest investors, keeping members' fingers on the pulse of what is happening in the entrepreneurial world. Similarly, Goldfingr's platform will grant exclusive access to attend physical and virtual experiences thrown by the club, on top of receiving one-of-a-kind education on top ventures and limitless knowledge from Goldfingr's network of world leaders, investors, celebrities, and influencers.
Goldfingr created a Blue Ocean in the investing space, and is expected by many to soon be Unicorn status, which would cement the platform as the go-to source for capital in the 21st century.