An Invisibility Cloak To Trick Mosquitos? New 'Kite Patch' Repellent Technology To Be Tested In Uganda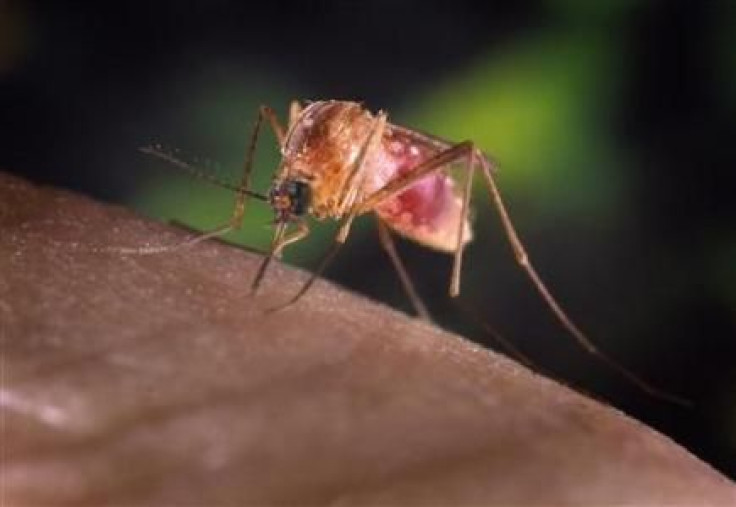 What if you had an invisibility cloak to shield you from the some of the world's most annoying pests? Believe it or not, one group of scientists has found a way to make that dream a reality -- and Ugandans will be the first to reap the benefits.
A new product called the Kite Patch -- a square sticker for clothing, only about two inches across -- can render humans essentially invisible to mosquitoes for as long as 48 hours. The patch emits molecules that block the bloodsuckers' ability to detect carbon dioxide and skin odors. Those two emissions are what enable mosquitoes to detect humans' presence: Mask them, and the pests should buzz on by unawares. The patch would mark quite a departure from typical insect repellents, which emit their own odor to deter mosquitoes.
Olfactor Laboratories Inc., or OLI, is behind the new product. With a facility in Riverside, Calif., the privately held firm is filing for a patent and will soon conduct field studies in Uganda. The Kite Patch doesn't have regulatory approval in the U.S. yet, but researchers are optimistic about their chances. The OLI scientists worked with the crowd-based venture-capital platform ieCrowd to research and launch their product. Now, they're using direct crowdfunding via Indiegogo to raise money for the field testing. The donation period began July 15 and will end Aug. 29. Originally, the goal was to raise $75,000. To date, online donors have poured $531,000 into the project.
The enthusiasm is easy to understand: Mosquito bites are a near-universal annoyance. But for OLI, Kite Patch is more than a way to beat pests -- it's a lifesaver. Mosquitoes carry deadly illnesses such as malaria, which is endemic in 106 countries. World Health Organization data show that, in 2010, about 219 million people were infected by malaria, and about 660,000, mostly young children, lost their lives. The vast majority of malaria deaths occur in sub-Saharan Africa, which is why Uganda makes for an ideal field testing locale. If it works, Kite Patch will be saving lives almost immediately. Researchers plan to distribute the stickers to Ugandans and keep track of the effects, with hopes of collecting as many as 6 million hours of data.
"It's a country that will allow us to test our technology in a range of different settings," Kite Patch product leader Grey Frandsen told SciDev.Net. "We are looking for effectiveness. We know that our technology works; the question now is: Does it work on a shirt that's not been washed for three days or does it work where huts are built with cow dung?"
Scientists will also try to determine how Kite Patch use could best be integrated into other anti-mosquito measures such as bed netting and old-fashioned repellent.
If field testing goes well, Kite Patch will soon be made available for public consumption. OLI researchers plan to make the product available where it's needed most, and they will be working with health-focused nongovernmental organizations to help fight mosquito-borne infections in developing countries all around the world.
© Copyright IBTimes 2023. All rights reserved.
FOLLOW MORE IBT NEWS ON THE BELOW CHANNELS