iOS 13.5 Offers Easier Unlocking While Wearing Facemask, COVID-19 Exposure Notification, More
KEY POINTS
Apple rolled out earlier today iOS 13.5 beta build
The new iOS build offers easier aaccess to simplified passcode screen
iOS 13.5 comes with COVID-19 exposure notification API too
The Cupertino tech giant earlier today rolled out the third iOS beta build available for users enrolled in the Apple Beta Program. However, instead of being called iOS 13.4.5, the build will be called iOS 13.5. The latest Apple iOS now comes with a new COVID-19 exposure notification and an easier detection and face unlocking even if iPhone or iPad users are wearing a facemask.
iOS 13.5 Simplifies Access To Passcode Screen
Before the current global health crisis caused by the COVID-19 virus, it was easy for iPhone and iPad users to unlock any iPhone integrated with Face ID. Users just need to glance at the iPhone screen and allow the built-in face unlocking feature of the Apple device to do its function. However, with people wearing facemasks, iPhone would not easily unlock, and users need to either remove the protective mask or swipe up to reach a screen where they could key in the passcode to gain access to their devices.
While this is an issue for iPhone users, it also underlines the level of security Apple integrated into its face unlocking technology present in its devices. Apple integrated the TrueDepth camera and positioned it in front of the device. The technology utilizes a 3D map of the user's face, in which the absence of mouth or chin automatically disables the FaceID.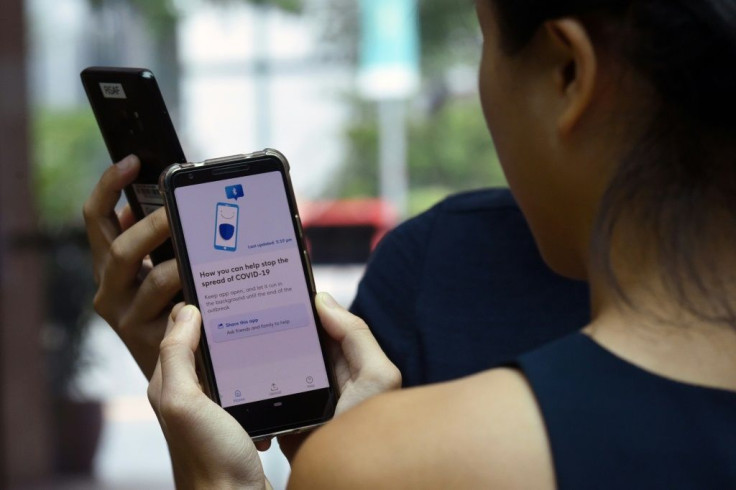 While this particular issue is not totally eliminated with iOS 13.5, it allows a faster workaround. When iPhone users try to unlock their device while wearing a facemask, all they have to do is swipe up so they could go directly to the passcode screen. This will offer easier access to the passcode screen without sacrificing the Face ID security of the device.
Additionally, the simplified passcode screen available on iOS 13.5 surfaces when users require authentication when purchasing in the App Store, Apple Books and iTunes. Moreover, it works with Apple Pay and with other apps that support Face ID.
COVID-19 Exposure Notification
iOS 13.5 now comes with exposure notification API as part of COVID-19 contact tracing efforts of the Cupertino tech giant's effort and Google in developing an app. Developers will have access to this API to be able to offer feedback before the app releases sometime in May 2020. The iOS 13.5 will have to enter the public beta phase and would be released to the public after that.
© Copyright IBTimes 2023. All rights reserved.