iOS 5 Untethered Jailbreak: Apple Users May Witness a Series of Jailbreaks in 2012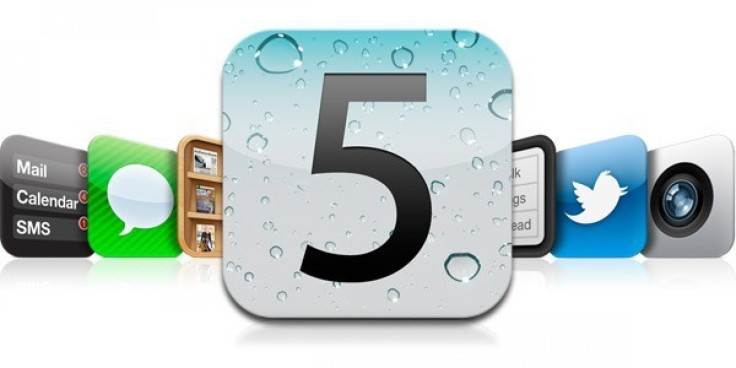 As 2011 counts down to its last few hours, there will be a number of people working on Apple's forthcoming mobile operating system - the company themselves, the product users and, obviously, iOS hackers.
Apple Inc. is expected to release at least two new devices in 2012 and a new operating system (popularly tagged iOS 6), as well as a number of updates for the newest current software iOS 5.
Tech experts believe the Cupertino-based company will follow a time-honored formula of launching first the devices and the operating system or hardware powering the devices. For example, it unveiled the iPad 2 early in 2011, with the new A5 processor. It could therefore be the company intends to unveil its next tablet at the same time in 2012, allowing the A6 processor to be tested before the release of the next iteration of the iPhone.
In addition, it is expected the company will release iOS 6 in the second half of 2012, to prepare for the big launch, in the last quarter of the year, of the iPhone 5.
The point is that if Apple follows a similar trend of product launches, members of both Dev-teams will once again have a very busy year.
The Chronic Dev-team's French hacker, Pod2g, is already working to find a bootrom-level exploit for the A5 processor and... by the time that is found... Apple may be ready with the A6. In between there may be more updates for the iOS 5, to solve ongoing battery-related issues and, obviously, Apple will patch recent userland exploits in forthcoming updates, handing the hackers yet more work.
The big battle between Apple and the hackers, however, will start with the arrival of the iOS 6, for which users will probably run riot over, just as they did with the iOS 5... this means they will, as soon as possible, be on the Internet, looking for programs either by the Chronic or the iPhone Dev-teams to jailbreak their devices and the latest operating system.
If the hackers do succeed in finding a jailbreak for the A6 processor before Apple announces the iPhone 5, then the company might just come up with a processor patch; even though finding a patch for bootrom-level exploit is almost impossible.
At the end of the day, however, if everything goes to plan, by the time 2012 ends, Apple users could well see a series of tethered, semi-tethered and untethered jailbreaks.
© Copyright IBTimes 2022. All rights reserved.
FOLLOW MORE IBT NEWS ON THE BELOW CHANNELS