iOS 5.1 Release Update: 5 Exciting Features that Convinced Me to Upgrade to New iOS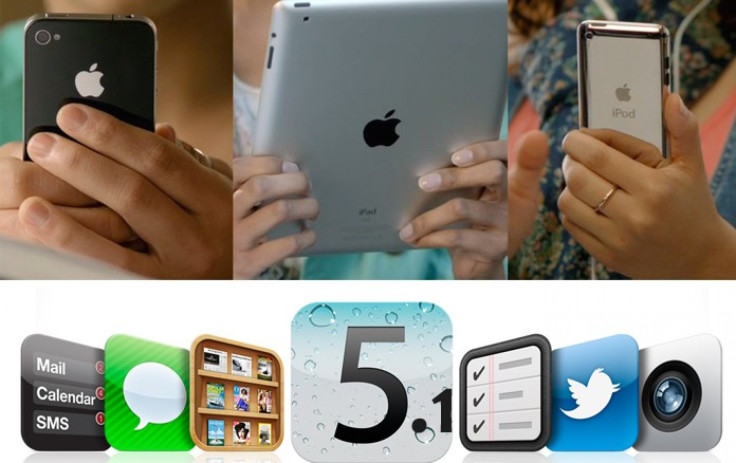 I didn't quickly jump to upgrade my iPhone 4S to iOS 5.1 because at first I didn't see why I should. But after investigating all the features and seeing what they can do for me, I took the plunge and I am never looking back. I am also one of those folks who are experiencing bugs in the new update, the most prominent is the screen rotation on my start screen, but that's a minor problem and something I can live with, until a fix presents itself.
Nestled in iOS 5.1 are 5 features that persuaded me to upgrade and be a part of the elite, and we are going to talk about those, beginning with:
Face Detection
The new face detection feature in iOS 5.1 helps the camera to highlight all the detected faces. I found this feature to work exceptionally well. It can be a little off sometimes, but it does what it says it can and I'm not complaining. Now, all I need is to unlock my iPhone with my face. Make it happen Apple. Android already has it.
Ability to Delete Photos from Photostream
Deleting photos is not something I do a lot, but when I want to, I'd like to do it straight from the Photostream. Previously this wasn't possible, but thanks to the iOS 5.1 update, I can easily delete a photo from my stream.
Toggle 3G On And Off
Not able to switch off my 3G connection like I can do with my Samsung Focus Windows Phone device was a pain. There were times when I forgot to take the necessary precautions and went out with many Internet intensive apps running and, by the end of the day, my credit was all gone. Being able now to toggle whenever I wish is one of my favorite features.
Improvements with Battery Life
Better life? Well, why the hell not? I'm in. The main thing every smartphone user want is long lasting battery life throughout the whole day. No one likes to be walking with their chargers so that they can plug in at every stop to keep their mobile running. The iPhone 4S battery performance was great, but it's even better now. Not noticeably better, but good enough.
Camera Shortcut
The new iOS 5.1 update brings to the table a new lock screen. There's something new about this lock screen however. The camera shortcut is right there next to the unlock slide, and all it requires is a quick tap to launch the camera. I love taking photographs, so this is helpful. It enables me to capture those special moments quickly before they are lost forever.
Those are my top 5 reasons for upgrading. What are yours?
(reported by Vamien McKalin, edited by Surojit Chatterjee)
MUST READ - iPad 3 Release Date Friday March 16 8 a.m. - The Ultimate Buyer's Guide
MUST READ - New iPad 3 Goes on Sale Friday March 16: Stand in Line or Buy Cheaper iPad 2 Instead?
© Copyright IBTimes 2023. All rights reserved.