IPad Glitch Affects Several American Airlines Flights, Issue Likely Related To Recent Software Update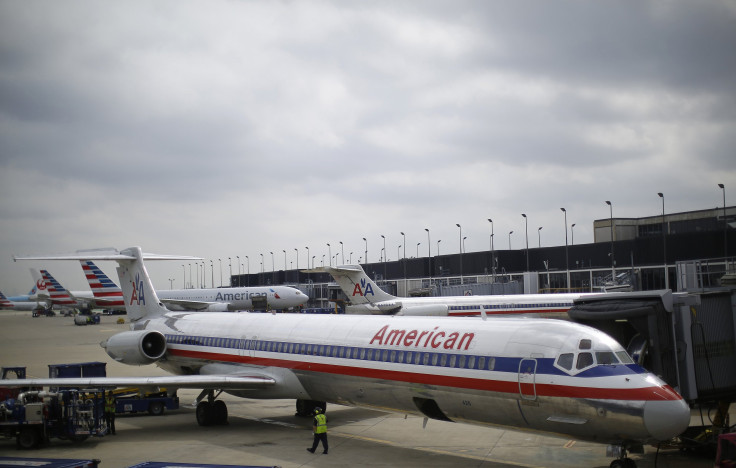 Several American Airlines flights were delayed Tuesday night after a software glitch occurred in the Apple iPads provided to pilots, forcing authorities to return planes to the gates to fix the malfunction, the Verge reported. The affected flights reportedly included AA2413, AA2276, AA1654, AA235 and AA128.
Passengers were reportedly asked to exit the aircraft. American Airlines first confirmed the issue to a passenger, named Bill Jacaruso, who was traveling to Austin from Dallas/Fort Worth airport on flight AA1654.
Jacaruso told the Verge that after he and his wife boarded the plane, the pilot announced through the intercom that his co-pilot's iPad had gone blank. About 25 minutes later, he announced that his iPad had also stopped working. The pilot also reportedly said that all iPads on 737 airplanes of American Airlines were affected, but he came back again after 45 minutes and said the issue was affecting "random" planes.
"It's random, but no one's going anywhere till we figure it out," Jacaruso quoted the pilot as saying.
Another passenger also reported the same issue and told the Verge that "two systems" had failed and needed to be "completely rebooted."
"Some flights are experiencing an issue with a software application on pilot iPads," Andrea Huguely, a spokeswoman for the American Airlines, told the Verge. "In some cases, the flight has had to return to the gate to access a Wi-Fi connection to fix the issue. We apologize for the inconvenience to our customers. We are working to have them on the way to their destination as soon as possible."
Another representative for the airline said that the issue, which had affected "a few dozen flights," had been identified and that a fix was being worked on.
Meanwhile, some passengers reported on Twitter that their flight had been able to take off despite the software problem, which was likely due to an update rolled out four days back, 9to5Mac reported, citing one pilot.
The Federal Aviation Administration (FAA) approved American Airlines in 2012 to use iPads in all phases of flight.
"American's pilots will be using iPad, the only FAA-approved tablet as an Electronic Flight Bag in approved aircraft. An Electronic Flight Bag reduces or replaces paper-based reference material and manuals often found in a pilot's carry-on kitbag. Removing the 35-pound kitbag from each American Airlines plane will save an estimated $1.2 million of fuel annually based on current fuel prices," the airline had said at the time.
In 2013, American Airlines reportedly deployed about 8,000 iPads to replace paper in the cockpit.
© Copyright IBTimes 2023. All rights reserved.