iPhone 11, iPhone XR2 Leaks: New Design Renders Described As 'Baffling'
If there's one word that's so far plaguing the supposed next iPhone variants, it would be "underwhelming."
Various reports have shown that Apple enthusiasts might not be getting a sleek and smooth rendering of what's believed to be the iPhone 11 and iPhone 11 Max. In fact, according to a tweet by Bloomberg's Mark Gurman, the Cupertino giant will be retaining the large, square camera humps at the back to hold the supposed triple-camera setup.
The distracting hump is so far described as "the largest in the industry" which some reports have described as "ugly." That's not all, the square hump might also be present in iPhone XR2 which is said to only have a dual-camera module.
The designs are especially underwhelming when compared to design renders such as the one created by Concept Creator and Apple insider Steve Hemmerstoffer (aka OnLeaks). Now new renders courtesy of YouTuber Filip Koroy (EverythingApplePro) and Hemmerstoffer's shows what the iPhone XR2 may actually look like.
The 3D renders show that the camera hump at the back will be retained, but according to Forbes' Gordon Kelly, the design doesn't make sense if it comes into fruition. This is because the hump leaves so much space on the back of the iPhone XR2 since it was made for the triple-camera model. The report said that retaining the simple vertical layout in the iPhone XS might even work better, design-wise.
The renders also show that the iPhone XR2 could be replacing the mute switch for the smaller mute slider that is now seen on iPads. This might not be the best of ideas since the horizontal mute switch is easier to operate in the long run.
Apart from these, the iPhone XR2's looks would remain almost identical to its older sister, which means the bezels will be retained. Having thicker bezels and the square camera hump on the back makes for a rather clunky design for an iPhone, so one could only hope that all these are not yet final.
The iPhone 11 and iPhone XR2 will most likely fare better in terms of their internals. Fans should expect the introduction of reverse wireless charging, which should make charging iPhone accessories like the AirPods easier. The Apple A13 chipset, which is already in production, is expected to continue to make the iPhone one of the world's most powerful smartphones.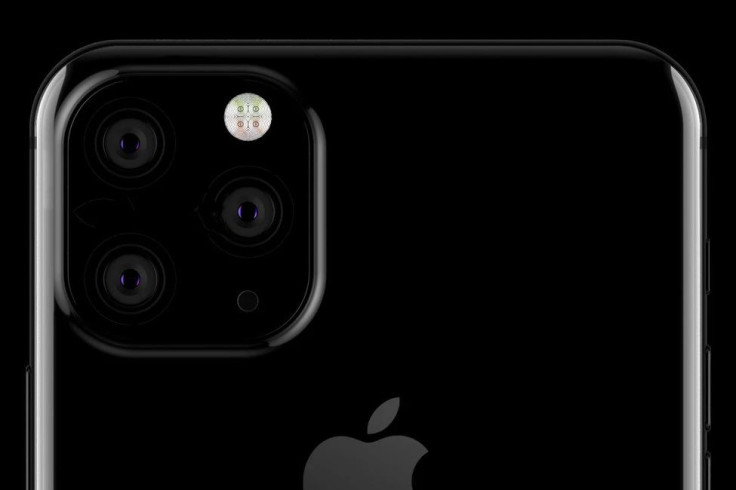 © Copyright IBTimes 2023. All rights reserved.