iPhone 11 Pro Tops Consumer Reports' Smartphone Rankings
A new report from a nonprofit organization focused on helping consumers identify the best products in the marketplace reveals that Apple's latest iPhone models are better than other smartphones available in the market today.
Consumer Reports announced that the iPhone 11 Pro Max and the iPhone 11 Pro have taken the top two spots in its smartphone ratings, easily edging out flagship offerings from the toughest competition. It also announced that the iPhone 11, a budget-conscious smartphone as it is, also lands in eighth place.
The nonprofit organization ran extensive tests to evaluate how the new iPhone 11 series smartphones perform. These tests are "standardized by meticulous, persnickety engineers," it said. Its testers were delighted to see that the iPhone 11 series performs well, particularly in the areas of:
According to a test that involved putting the devices into the "hands" of a robot with a "robotic finger" that "browses the internet, takes pictures, uses GPS navigation, and, of course, makes phone calls," the iPhone 11 Pro Max is able to last a "more-than-impressive" 40.5 hours. This, according to Consumer Reports, is the longest smartphone battery life currently listed in its ratings.
The iPhone 11 Pro, on the other hand, lasted an impressive 34 hours on a single charge. The iPhone 11 also lasted long at 28 hours. These, obviously, means the devices have enough for more than enough for a day's use.
The rear camera setups at the back of the iPhone 11 Pro Max and iPhone 11 Pro may not look nice, but they are able to outperform the cameras found in Samsung's latest flagships (Galaxy S10, S10e, S10+, S10 5G, Note10 and Note10+). They earned some of the highest scores for still-image quality, while the iPhone 11 got a "very good" score. All three received an "Excellent" rating for rear-video quality.
Consumer Reports placed the iPhone 11 Pro Max, iPhone 11 Pro and the iPhone 11 inside a rotating chamber that drops the devices from a height of 2.5 feet repeatedly. After 100 drops, all that the testers found on the iPhone 11 Pro Max and iPhone 11 Pro were minor scratches. The iPhone 11 didn't make it, though, and had a broken display after the test.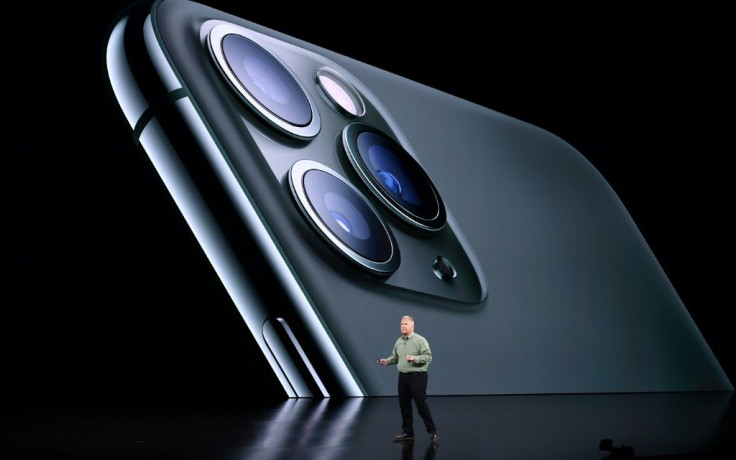 © Copyright IBTimes 2023. All rights reserved.