iPhone 5 Features Rumors: 7 Ways Apple May Implement NFC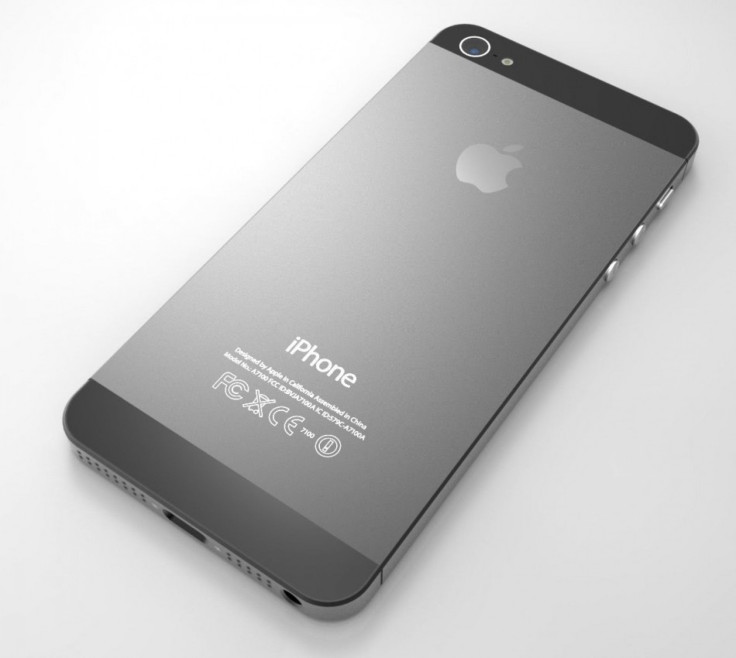 We fill our pockets with so many things: Our phones, our wallets, our keys. Wouldn't it be great if they were all rolled into one? It'd keep everything securely in one place, it'd be difficult to forget on your way out the door each day, and it'd considerably lighten the load in your pockets.
The technology that can effectively make this dream happen - near-field communication, or NFC - has been steadily growing in popularity over the last several years, thanks to the advent of smartphones. By implanting an NFC chip into cell phones, users can transmit, receive and interact with other NFC-enabled devices, including other cell phones, and even smart electronics like cash registers. With companies like Square and Intuit pioneering the mobile payments genre, we may soon be paying everything with our digital wallets.
What NFC needs is a landmark device. A technology that everyone already uses every day.
Given the multitude of rumors from the past year and the numerous patents in relation to the technology, it looks like Apple, the most valuable technology company in the world, has invested considerably in NFC, and looks to implement the communication chip in a future iPhone. Quite possibly, we may see NFC in the next-generation iPhone allegedly set to debut next month on Sept. 12, unofficially but most commonly called iPhone 5.
On Monday, Japanese Apple blog Macotakara analyzed a new set of photos released by Apple.pro (via Photobucket), claiming that a square-shaped chip was in fact an NFC sensor.
The report confirmed several previous reports of NFC in the iPhone 5, including one by The New York Times, and another report from 9 to 5 Mac, which discovered references to NFC embedded within code from a number of iPhone 5 prototypes.
"Further investigation into this hardware code dump leads us to believe that these iPhones also have Near Field Communication controllers directly connected to the Power Management Unit," 9 to 5 Mac said in June. "The implications are obviously monstrous. With the recently announced PassBook application, Apple will be set to compete with Google Wallet and Microsoft's similar service that unveiled last week. Apple could tie in with a payment processor like Citibank's PayPass system for credit card transactions-or it could become a payment processor of sorts with its hundreds of millions of credit cards already on file at iTunes."
Unless Anand Shimpi's guess is right about no NFC, we're largely expecting near-field communication to be a reality in the next iPhone Apple releases. Here are five ways the next iPhone could use NFC technology.
1. Purchasing Items (Via Credit Card): Credit card transactions happen all the time, whether or not the cardholder is present. There's a lesser chance of fraud when the cardholder is present, but unfortunately, the cardholder can't be present all the time. Apple's solution, the iWallet, aims to provide real-time authorization for transactions where the cardholder is not present, or remote. However, unlike transactions over the Internet, Apple promises its service to be highly secure and reliable.
In a patent granted on Aug. 28, Apple has invented technology that allows users to confirm payment transactions with motion-based inputs, such as the familiar swiping motion used to unlock one's iPhone. Before confirming the transaction, the user is given a checkout screen with their order summary (including tax and total), as well as a shipping address if it's an item bought for someone else.
Here's Patently Apple with more:
"In certain embodiments, the graphical elements for confirming a payment transaction may be displayed in response to selection of a payment instrument through a touch screen of an electronic device. For example, credit cards may be digitally represented within an electronic wallet or an online payment system. After movement of the graphical elements, the electronic device may transmit a confirmation message to initiate payment with the selected payment instrument. The movable graphical elements may be used to confirm payment transactions in a wide variety of environments such as peer-to-peer transactions, online shopping transactions, and purchases made within brick and mortar stores."
2. Children's Allowance: Parents can be pleased to know that thanks to the iWallet, their children will be able to use their phones as digital credit cards, and thankfully, parents can set the restrictions. Under the parental controls within preferences, parents can set spending limits -- either per transaction or overall -- and can even restrict which merchants a child can purchase from. It's all done digitally in the iWallet.
When a child exceeds his or her monetary limit -- set by the parent, of course -- the transaction can then request an authorization from the parent (via their iPhone), or simply decline the request. It's extremely easy, and it gives total control to the parent to let them manage their family funds.
If you have a child or teenager that plans on making a lot of purchases, you as a parent may be receiving a LOT of iWallet Authorization Requests. To filter through all of these, Apple gives the cardholder several options, including automatic authorization for all missed requests, or just certain requests under a specific value, or just requests with a specific merchant, like Barnes & Noble or Apple.
3. Managing Finances: Since users don't want to handle all of their financial transactions on a tiny 3.5-inch iPhone screen, Apple's patent involves a new tab in iTunes called "MobilePay," which lets credit card owners see all of the credit cards in iWallet at a glance. Similar to the iPhone version, users can monitor their statements, bank messages, and recent purchases, and alerts and parental controls can also be set here too.
MobilePay will be an option you can toggle within iTunes once the platform becomes available. When you set up MobilePay, iTunes will ask cardholders to submit their credit card information, including their card number, name, address, and eligibility. At that point, you will be able to "sync" your credit card on iTunes to your iPhone, which will automatically push all of your data to your phone.
4. Sharing Files: There are currently ways to send iPhone files - such as contact information, phone numbers or addresses - to other iPhone users via applications like Bump, but there's no streamlined way to send a file to a user nearby. The idea is that if two users want to share files with one other, maybe so one can finish the work the other person started, Apple will have options to easily drag and drop, or quite possibly "flick," the document to the other person's device, and it will magically appear there.
5. Shopping Companion: In 2010, Apple was granted a patent for an NFC-enabled application called "Products +," which packages and tags merchandise or products sold by vendors to learn more information about the product itself, as well as win "hidden benefits" like free merchandise or free music, or any kind of reward for that matter.
"The iPhone's camera may be used to obtain a digital image of a matrix barcode tag," Patently Apple said. "The iPhone may thereafter employ optical character recognition (OCR) software, barcode-reading software, or matrix-code-reading software to extract information from an image as discussed later in the report."
For example, if a vendor like Starbuck's or Tim Horton's used a barcode on the outside of their paper cups, iPhone users could scan the tags with their NFC-enabled iPhones and read nutrition information, advertisements related for related products, or ways to win free music or discounted food or drinks. The NFC chip could even be used to identify the song playing in the restaurant so you can purchase it. Read more about the incredible ways NFC could benefit the shopping experience here.
6. Gifting (Via iTunes): An Apple patent unveiled in April describes a system for standardized buying, sending, and receiving of media files from a media provider (iTunes) between multiple devices (iPhones, iPads, and iPod Touchs). The process was simply called, "Gifting," and it would certainly work with an NFC-capable iPhone.
Downloading and storing digital media with online service providers has become commonplace -- more so than purchasing DVDs and CDs at physical stores -- but it's not very easy to transfer digital files from one individual to another, usually because of copyright laws. Apple believes "Gifting" is the solution.
One method for gifting requires the sender to authorize a gift charge to their iTunes account, which is then transmitted from the sender's device to the receiver's device -- via tapping, or as long as they're nearby -- thanks to the NFC chip. The recipient may confirm the message via the same NFC connection, in which their own account information becomes associated with the original media file from iTunes. This way, there's no confusion over the virtual ownership of the file. Also, if the gift giver's payment account can't be charged, the recipient can opt to pay for the gifted media file themselves.
If the recipient of the gift isn't nearby -- or you want it to be a surprise -- the gift-giver may submit an official request with iTunes, which then processes the request and charges the initiator's account for the given file. Then, Apple would create a gift file specifically for the receiver with various protection keys, like a DRM key, so the file is authorized for playback on the receiver's device with no chance at violating copyrights. (Another version has iTunes sending the gift-giver the DRM key for the recipient, giving them the task of creating the gift file.)
Apple's gift-giving solution also allows for media to be sent and received to two remote iDevices with a simple e-mail. The sender would buy the gift over iTunes, and the recipient would receive an e-mail with a corresponding gift certificate that can be downloaded to any of their devices. The patent allows for multiple gifts to be sent in a single transaction, as well as certain customization options for the gifts -- including voice greetings and custom gift images, likely to conceal the gift's identity before the recipient opens it.
7. Controlling Home Electronics: Another patent granted to Apple in 2010 describes ways an NFC-enabled iPhone could connect to other electronic devices in the home, from entertainment systems like HDTVs and video game consoles, to household utilities like the water sprinkler or home security system.
Similar to the shopping patent, the user of RFID and matrix barcode tags would allow the iPhone 5 - or any NFC iPhone - to interact with that particular electronic device, and control any part of the device's software.
For example, an iPhone could hook up to a desktop running a CAD application, using their iPhone to rotate a 3D image displayed on the screen. The iPhone could also be used to launch applications on a Mac or Apple TV, as well as third-party devices like DVD players, DVRs, Xbox 360s, and garage door openers. As soon as your iPhone is in the vicinity of any of these devices, it would be able to control its software. Read all about the ways the iPhone can control your home electronics here.
Your Thoughts
What do you think of Apple's patented NFC technology? Would you buy an iPhone 5 to use any of these services? Shoot us an email or let us know in the comments section below.
© Copyright IBTimes 2023. All rights reserved.