iPhone 5 Release Rumors: Apple Reviewing 4G LTE Components; 'Nano-SIM' Card, 4.6-Inch Display Likely [REPORT]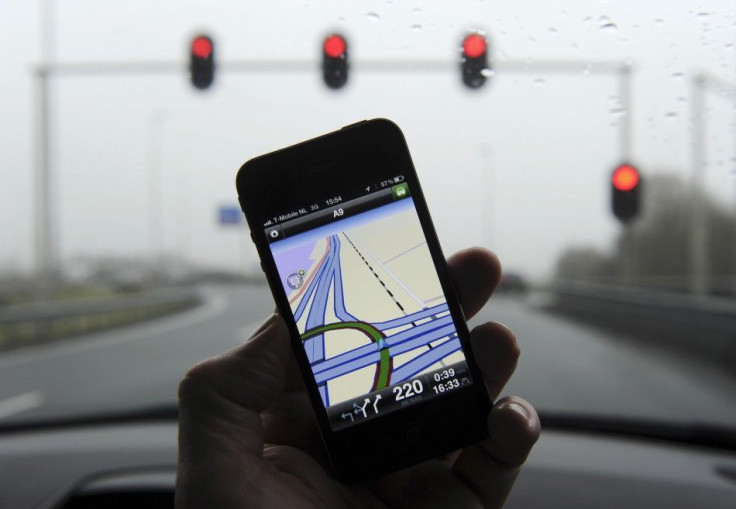 A lot has been written and told about the features that Apple's next-generation iPhone, presumably called iPhone 5, would likely to carry. But the rumors surrounding the highly anticipated smartphone just don't seem to slow down, making the wait for the device even more exciting.
The so-called iPhone 5 rumor mill got a fresh boost up Wednesday after AppleInsider reported that it had obtained a research note from the investment firm Barclays, claiming that the Cupertino-based tech giant is moving along with development of the next iteration of iPhone. The company is now in the process of reviewing components submitted by suppliers for potential use in the device, the report has stated.
Among the parts Apple is expected to utilize are Qualcomm's 'MDM9615' LTE chip, which supports both voice and data connections on high-speed 4G networks, according to AppleInsider. That chip would be a change from the new iPad, which features Qualcomm's 'MDM9600' modem. But that hardware only offers data connections over 4G LTE, not voice.
The report continued by suggesting that like its predecessor - iPhone 4S - the next-gen iPhone will be a world device compatible with a variety of 4G LTE networks. That said, it would be different from the third-generation iPad, which is offered in two different models compatible with Verizon and AT&T wireless networks in the U.S.
Who Are the Suppliers?
According to AppleInsider, the research note even took the wraps off the companies (other than Qualcomm) that are said to be supplying potential components to Apple. The suppliers include Skyworks Solutions, TriQuint Semiconductor, and Avago Technologies; among whom, Skyworks Solutions could be the winner. The addition of a 4G LTE radio is expected to cost Apple between $3 and $10 extra versus the 3G radio in iPhone 4S, the report added.
The research note also mentioned that the iPhone-maker will launch its next flagship smartphone in September, and the prediction aligns with earlier reports indicating that Apple may abandon mid-year launches and to consider a 12-month iPhone upgrade cycle starting in the fall.
A 4.6-Inch Screen: How Plausible Is It?
Another latest iPhone 5 rumor, kicking in full swing, is about the device featuring a 4.6-inch display. The news came from a South Korean publication.
Reuters cited the Maeil Business Newspaper Wednesday as saying that Apple's new iPhone will have a sharper and bigger 4.6-inch retina display and will be launched around the second quarter of 2012. The report also stated that the company has already started placing orders to its suppliers.
Rumors about a larger display to feature in the next iPhone have been around for quite some time now. Many Android smartphones have already included a larger 4-inch screen. Samsung uses a 4.3-inch SUPER AMOLED Plus display for its flagship Galaxy S II smartphone.
While almost all the earlier reports were suggesting that the next generation iPhone will have 3.7 to 4-inch Quantum Dot LED curved glass edge-to-edge display, the latest buzz about a 4.6-inch screen needs to consider with a pinch of salt.
According to MacRumors, the claims of a 4.6-inch screen in the next iPhone are hard to believe while rumors about a 4-inch screen still seem possible.
Apple has been consistent by offering the same screen size (3.5) across five generations of iPhones, so any change would be notable, the MacRumors report said. The reason this particular claim seems most dubious, however, is the fact that it comes from an otherwise unknown Korean media source with no track record.
Supporting the talks about a 4-inch display, the report cited iLounge, according to which the next iPhone will have a 4-inch display and will be 8mm longer than before. Here's what iLounge reported:
Our source says that the next-generation iPhone will not look like the teardrop-shaped version that was widely rumored for release in 2011. We've been told that the device will have a 4-inch display and will be 8mm longer than before, with a metal casing (probably aluminum). It is on track to be introduced in summer of 2012, and is still in the engineering phase, not early production. We suspect that poor battery life doomed the prior prototype version, and that this one is being built with LTE-ready battery drain in mind.
Smaller SIM Cards?
Many reports also said that Apple is planning to create a smaller SIM card for its future devices that include the next iPhone.
Christian Post cited a recent report by the Financial Times, which said that Apple hopes to gain a competitive edge over its rivals by being the first to shrink down the size of the component.
Apple has reportedly submitted a proposal for a standardized SIM card design smaller than the micro-SIM cards. The nano-SIM cards would be much thinner and smaller that the micro-SIM cards found in devices like the existing iPhone 4S, and would allow more space for other functions.
Speculations are also rife about a much stronger iPhone 5 with refined ultrasonic bonding. According to Patently Apple, On March 15, 2012, the US Patent & Trademark Office published a patent application from Apple that refines an older 2008 patent on using Ultrasonic bonding in products like the 2009 metal back iPhone and current iPods.
The reports said that ultrasonic bonding can be useful for making stronger, more lasting bond than using adhesives to hold different materials together, i.e. in a phone casing.
However, ultrasonic bonding can prove complicated because of the use of materials with two different melting points, like metal and plastic. This serves to limit the abilities of designers with respect to the materials that can be used in a particular design, such as for the housing and internal features or parts of an electronic device having complex internal features.
In case of compact portable devices like the iPhone, Apple's solution is to use a metallic surface that can withstand the flow of melted plastic into one or more surface irregularities therein, allowing a plastic item to ultrasonically bonded to a metal item.
Must Read: Apple iPhone 5 Release Date: Will Universal Remote Functionalities Make Future iPhone Control TVs?
© Copyright IBTimes 2023. All rights reserved.