iPhone 6 Features: NFC Would Allow Apple To Transform Mobile Payments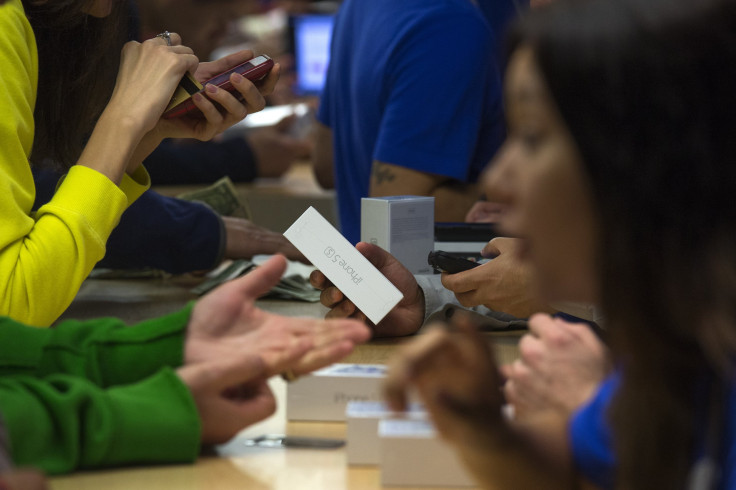 Each year Apple rolls out a new iPhone and each year it has turned its back on a feature that promised to transform commerce: near-field communication, or NFC. But with the iPhone 6, the timing is right for Apple (NASDAQ:AAPL) to have a change of heart, and potentially dominate mobile payments overnight.
NFC, a technology that allows users to wirelessly share data between devices and special receivers, has been largely ignored by the Cupertino, California, tech titan for years while rivals like Samsung and Google (NASDAQ:GOOGL) have included it in their high-end Android devices. While NFC has largely been promoted as the gateway to a fully digital wallet, it has failed to gain significant traction, mostly because it has been restricted to high-end Android phones from companies that don't have the customer base to make phone-based payments widespread.
Another issue is the small number of merchants equipped with NFC technology. But that's set to change in 2015 when U.S. merchants have an October deadline to replace their older card readers with ones that support EMV, or a special "chip" standard that has been widely adopted around the world. Many of these readers will also support NFC, giving Apple the infrastructure needed to support the technology. EMV will become standard in the United States next year, replacing the older magnetic strip technology currently used on credit cards.
"The stars are lining up, but we still have to ask whether or not the marketplace wants it," technology industry analyst Jeff Kagan said.
NFC was originally envisioned as a way for users to pay for items and bring up relevant information simply by waving their device over special tags or readers. As the technology matured, the NFC Forum, a group consisting of Sony Corp. (NYSE:SNE), Nokia (NYSE:NOK) and Philips (NYSE:PHG), expanded it in 2009 to support additional features such transferring contact information and enabling other mobile functions such as Bluetooth.
Last year, Gartner said transaction value of NFC had dropped 40 percent, citing "disappointing adoption of NFC technology in all markets in 2012," especially with high-profile e-wallet services, such as Google Wallet and Isis, a credit card e-payment venture between AT&T Mobility, T-Mobile U.S. Inc. (NYSE:TMUS) and Verizon Wireless (yes, they're changing their name).
If NFC does come to the iPhone 6, Apple does have a big card up its sleeve -- 800 million iTunes accounts. With its iTunes payment infrastructure already in place, Apple could introduce its rumored e-payment system on the iPhone 6 leading to a change in the way iPhone users pay for products.
"Apple can transform an industry segment," Kagan said. "For instance smartphones have been around with Blackberry, but until Apple came out with the iPhone [the smartphone market] wasn't growing that rapidly. As soon as the Apple iPhone came out it suddenly exploded."
But, unlike the introduction of the original 2007 iPhone, Kagan thinks the inclusion of NFC on the iPhone 6 may encourage a more gradual adoption of the technology, instead of an overnight adoption of mobile payments, citing the failed attempts to jump start NFC over the past few years.
While Apple could eventually find success with NFC, it also faces growing competition from a number of mobile payment apps such as Square Cash and Ebay Inc.'s (NASDAQ:EBAY) Venmo, which allows mobile users to send and receive money for free, cutting out the NFC middle man entirely.
© Copyright IBTimes 2023. All rights reserved.