Handicapping iPhone 6: Nine Features Apple's New Smartphone Should Have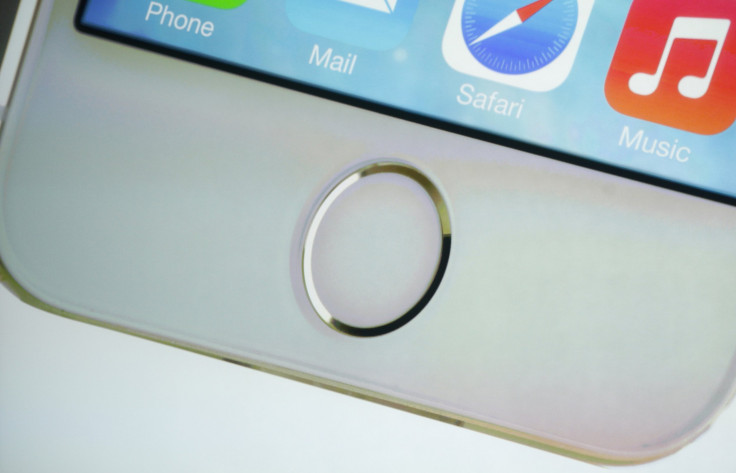 With the iPhone 6 hype machine running full tilt, the biggest burden on Apple Inc. (NASDAQ:AAPL) is going to be meeting its customers' sky-high expectations. It would take more than one disappointing iPhone to jar the Apple faithful; the question is whether Apple can win over Android users with a lot of nice competing devices from Samsung, HTC and Motorola also hitting in September. Cupertino can't take the high-end smartphone market for granted anymore.
What's more, it's been a long time since anyone has truly transformed the smartphone market. Apple re-created it with the first iPhone in 2007, but since then it has descended into a malaise of sameness. Can Apple do it again? We expect we'll find out at the unveiling on Sept. 9 at which, we believe, CEO Tim Cook will show us both a larger 4.7-inch iPhone 6 and the 5.5-inch iPhone 6L. Bigger screens are great, but here are some features we'd like to see, along with the odds they become reality:
NFC
Odds: quite possible
Near field communication, or NFC, technology has been a staple for Android devices for years, allowing users to pay for purchases, carry transit passes and wirelessly transmit data all through their smartphone. While many Android devices now contain NFC, the technology has been notably absent from the Apple iOS ecosystem, in favor of Apple's iBeacon technology.
But that may change with the release of the iPhone 6 and 6L, which are rumored to contain the wireless communication technology, according to leaked logic board photos published by NowhereElseFr in July. Rumors of an Apple e-wallet further supports the possibility of the inclusion of NFC, which would enable iPhone users to pay for services simply with a tap of their phone.
Expandable Storage
Odds: won't happen
One of the iPhone's weaknesses has been its limited selection of built-in storage space. While iPhone users have had the choice of 16GB, 32GB and 64GB models for some time, growing app sizes and the expanding availability of high definition content has fueled the need for increased storage. For Android this hasn't been much of an issue thanks to built-in microSD slots, where users can expand their device's space to just about any size.
Unfortunately, this is likely to remain a feature that won't end up on the iPhone based off Apple's device history, including the original iPod, which offered select storage sizes. However, there may be another way for iPhone users to carry around more content.
128GB Storage Option
Odds: fifty-fifty
User expandable storage may continue to be a fantasy for iPhone owners, but that doesn't mean that Apple can't go another route by providing more onboard storage. Rumors point to Apple making 32GB the new base model while analysts at JP Morgan Securities believe that Apple will also unveil a 128GB model. It still doesn't match the iPod classic's massive 160GB storage space, but the increased push for streaming content through services such as Spotify and Netflix (NASDAQ:NFLX) should help keep storage needs reasonable for now.
On the other hand, who stores music anymore? The proliferation of cloud services (including Apple's) means less need for local storage.
Custom Keyboards
Odds: definite
When Apple first introduced its touch keyboard with the original iPhone in 2007, it was considered a novel feature that was far superior to the tiny physical buttons and keyboards present on Blackberry devices and flip phones of the time. But as smartphones matured, users have desired new ways to type on their devices. Nuance Communications Inc. (NASDAQ:NUAN) and other companies helped fit user needs with custom keyboards such as Swype, for Android devices.
Fortunately, iPhone users will be able to use the same custom keyboards formerly limited to Android once iOS 8 is released this fall with official support for the custom input options.
Standard USB Connector
Odds: unlikely
Asking for an "iPhone charger" is often common place in workplaces and parties as iPhone users look to juice up their smartphone. While finding a proprietary Apple lightning cable or classic 30-pin iPod cable isn't necessarily difficult, charging and syncing iOS devices would be easier if Apple used standard USB connector, such as those found in Android devices.
It's unlikely that this change will appear in a U.S. iPhone anytime soon. However, the popular smartphone may have to adopt the micro-USB standard and connector to comply with a European Union ruling made in March.
Better Battery Life
Odds: high
It doesn't matter how many features an iPhone has if it doesn't possess enough battery life to power them for a reasonable length of time. While user-replaceable iPhone batteries continue to be a longshot for Apple users, all that's left is software and hardware optimization along with larger battery capacities.
For the larger 5.5-inch iPhone 6L, a bigger battery may become a reality, based off images that reveal a 2915 mAh battery for the smartphone. The 4.7-inch iPhone 6 is also expected to get some extra power with an 1810 mAh battery, but this is a much smaller gain compared to the 6L.
Higher-Resolution Display
Odds: likely
With the larger iPhone 6 and 6L on the way, higher resolution screens are also expected by iPhone users. However, exactly what resolution isn't certain at the moment. 9to5Mac proposed in May that Apple may release a 1704 x 960 pixel screen for the iPhone 6, in keeping with the current iPhone 5S' 16:9 screen ratio. It's an improvement, but it still doesn't match the 1080p full HD resolution that is currently available on some large-screen devices such as the Samsung Galaxy S5.
Improved Camera
Odds: bet on it
If the best camera is the one you have with you, then having a top-notch camera is a top priority. The iPhone 5S doesn't use a poor camera by any means, but there's always room for improvement. The latest rumors point to the iPhone 6 using a larger 13MP Sony Corp. (NYSE:SNE) Exmor sensor, along with optical image stabilization, a feature that reduces blurry shots.
An improved camera seems a certainty, but how much improved?
Sapphire Screen Cover
Odds: high
The end of cracked and scratched iPhone screens could be near if Apple releases an iPhone 6 and 6L with a sapphire screen. With more iPhone users desiring a sapphire screen cover over better battery life, it could also be Apple's killer iPhone feature.
But rumors are mixed as to whether or not this will become a reality. Earlier research notes indicated that Apple's partnership with Merrimack, New Hampshire-based GT Advanced Technologies Inc. (NASDAQ:GTAT), would bring sapphire screens to the iPhone 6. However, a new research note from JP Morgan Securities' analyst Rod Hall claims that the scratch- and crack-resistant material is unlikely to make it into devices such as iPhone 6 in the immediate future.
Along with a number of new features expected on the iPhone 6 and 6L, the upcoming smartphones are expected to contain the faster 2GHz A8 processor and 2GB of RAM. Starting prices are expected to range between $199 and $299 with a two-year contract, while off-contract prices could fall between $600 and $700 for both devices. The iPhone 6 and 6L are expected be unveiled at a Sept. 9 media event.
© Copyright IBTimes 2023. All rights reserved.