IPhone 6 Preorders: China Set To Surpass US As Apple's Biggest Smartphone Market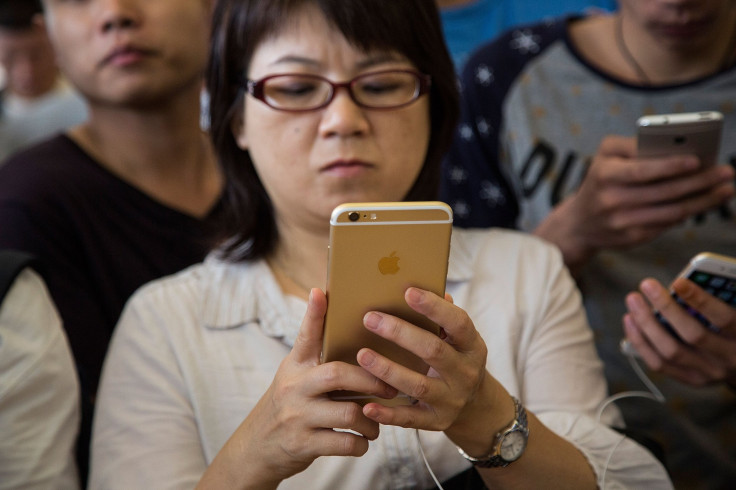 China could soon surpass the U.S. as the biggest market for Apple Inc.'s iPhone. A report on China's Tencent Monday said Chinese consumers preordered 20 million iPhone 6 and 6 Plus smartphones in the first weekend they were available for preorder.
If those numbers turn into sales when the iPhone is released Oct. 17, China will have doubled the 10 million phones sold in the first weekend in the U.S., setting it on the path to be the world's biggest market for iPhones.
The preorder numbers are a striking reminder of China's growing middle class as well as its penchant for luxury products. Chinese consumers made up 29 percent of the global market for luxury products, according to a 2013 study from Bain & Co. Porsche AG on Monday announced China had surpassed the U.S. in September sales, on its way to becoming Porsche's largest market.
Sales of the iPhone 6 are sorely needed by Apple to stem its ongoing market share bleed in China. In the three months that ended in August, iOS dropped to 14.2 percent in smartphone sales in China, from 15.9 percent in the same period last year, according to data from Kantar Worldpanel. That's a significant drop, considering China has an estimated 700 million active smartphone users.
"Apple is a premium product and it has that cachet of a premium product," Recon Analytics analyst Roger Entner said. "It's something that a domestic brand can't pull off."
Apple has a very strong brand in China, but analysts say it has been hurt by its persistence in using 4-inch screens while Android-based models from Samsung Electronics Co. as well as smartphones from domestic makers like Huawei and Xiaomi are much larger. Larger smartphones are preferred in Asian countries and other emerging markets, research firm Jana reported.
"The new iPhones really hit the sweet spot in the market globally," Entner said. "Apple was actually quite behind when they stuck with the 4-inch size. And that's why Android pulled ahead."
The gap between Apple and Android devices in China hasn't closed just yet. But investors are clearly showing confidence Apple will perform in the coming months.
Complementing the preorder estimates, a number of brokerage firms have marked Apple stock with a buy rating. "With 10 million iPhones sold in the first weekend, continued backlogs and China launching Friday, Oct. 17, we expect strong near- and medium-term iPhone 6 trends," R.W. Baird senior financial analyst William Power said, according to Barron's.
China's largest three wireless carriers, China Mobile, China Telecom and China Unicom, are said to have taken 10 million preorders. Chinese online retailer Jingdong Mall is responsible for the other half, with an estimated 9.49 million iPhone 6 and iPhone 6 plus preorders.
© Copyright IBTimes 2022. All rights reserved.
FOLLOW MORE IBT NEWS ON THE BELOW CHANNELS