iPhone 6S Plus Costs Apple Inc. $16 More To Make Than iPhone 6 Plus, IHS Teardown Reveals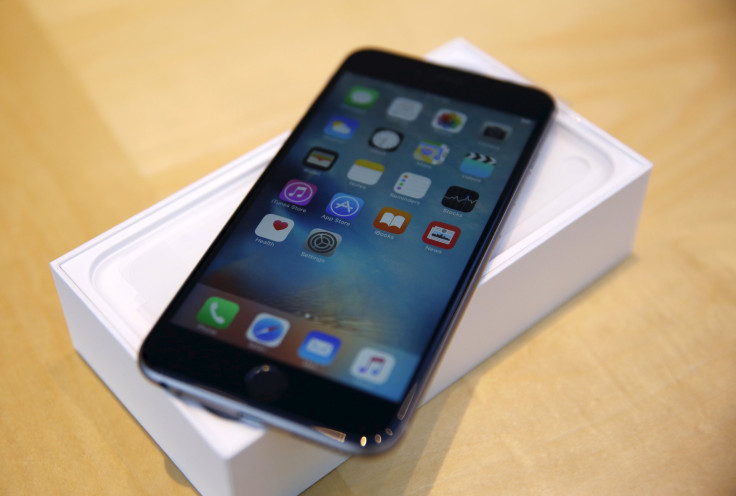 Shoppers can easily drop at least $749 to get their hands on an unsubsidized and unlocked iPhone 6S Plus. But it only costs Apple $236 to make it, according to a teardown performed by market research group IHS.
That's a $16 increase over parts cost of its predecessor, the iPhone 6 Plus. Of all the components packed into the iPhone 6S Plus, the costliest was its 3D Touch pressure sensitive display, which came in at $52.50. That's on par with screen costs of last year's model. But when you factor the new Taptic Engine, which gives iPhone owners force feedback when using the display, the cost rises an additional $10, according to IHS.
Cost increases also come from a number of the other upgraded components in the smartphone, including its 12MP camera, which costs $10 more than the 8MP camera of the 6 Plus. However, savings were found in other areas, including sensor components and a slight decrease in battery prices.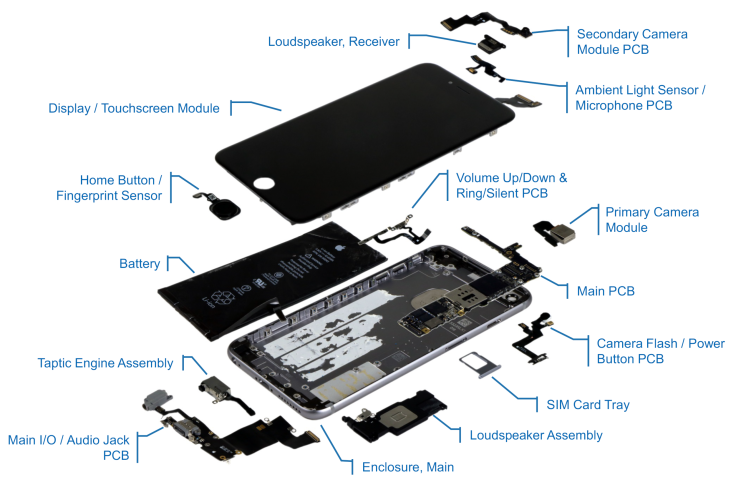 There was a slight cost increase in memory, in part due to the addition of 2GB of RAM in the iPhone 6S. Storage remains one of the cheapest components of the phone at $5.50 for 16GB, but it's also where Apple sets a premium for its products.
"NAND Flash is now so cheap it's almost irrelevant, but Apple monetizes this difference with consumers, to the tune of $100 for each additional step up in memory capacity," Andrew Rassweiler, senior direct of cost benchmarking services at IHS, said in a statement. "For example, a 64 GB iPhone now costs Apple about $17 more to make than a 16 GB iPhone, but Apple charges iPhone buyers $100 more for the increased memory. This is part of Apple's ongoing strategy to improve profits by selling a product mix that is heavier in the higher-end iPhones."
View the full cost breakdown analysis below: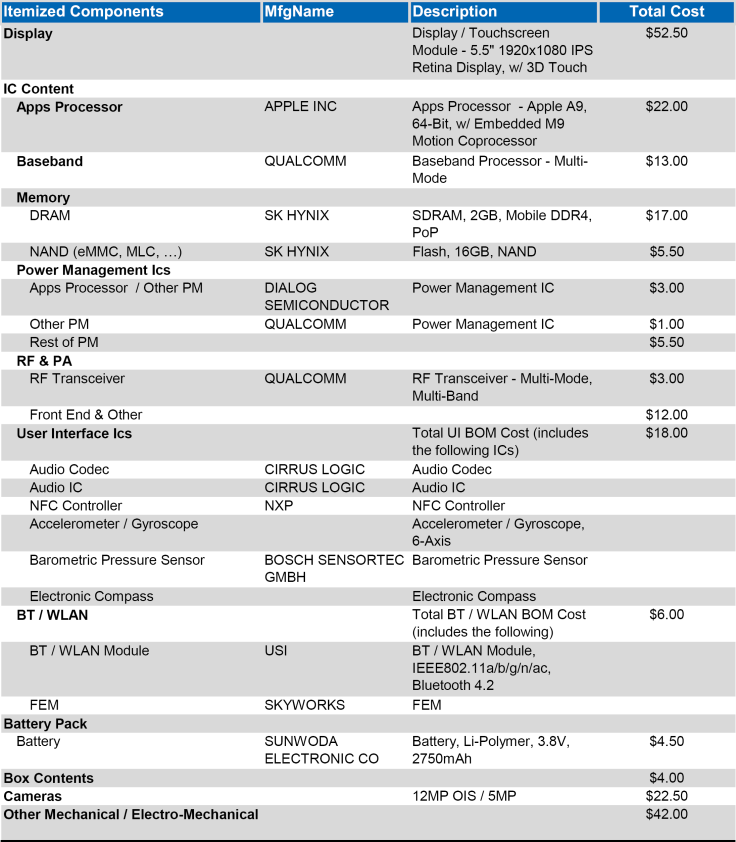 © Copyright IBTimes 2023. All rights reserved.