iPhone 8 Recall: Korean Agency Reportedly Considering Recall Amid Swelling Battery Issue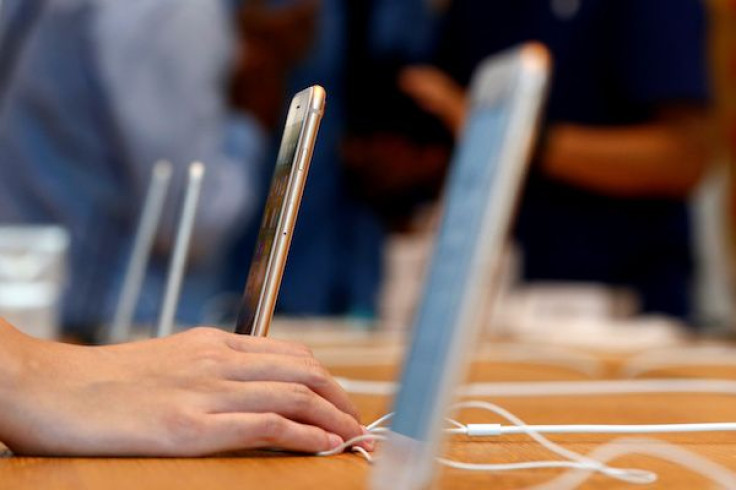 South Korean authorities could force Apple to recall iPhone 8 should the swelling battery problem continue to be an issue in the country. This is what a report fresh from Samsung's home country said this week in the wake of the confirmation that one consumer had his handset replaced because the device's battery swelled.
On Wednesday, South Korean publication ETNews broke a news story about an announcement from Korean Agency for Technology and Standards (KATS) regarding the organization's stand when it comes to the iPhone 8's swelling battery problem. Apparently, now that there's been a documented incident of a problematic handset in the country, the agency is considering a safety inspection and a recall should other similar cases emerge.
"Because there were already cases of this problem in other countries, we have been playing careful attention to such problem," a KATS representative said. "Although this case that happened in South Korea is a slight problem, we can carry out formal inspections based on legal grounds or order for recalls if the same case happens in other parts of South Korea."
The iPhone 8 swelling battery issue was first recorded in Taiwan in late September. The owner reported at the time that she found her phone swollen after just plugging it to recharge its battery. Similar cases have since been documented in other countries including Canada, China, Japan and Greece. Late last week, sources indicated that the problem was only sporadic since only less than a dozen of iPhone 8 handsets were affected by it.
Apple launched the iPhone 8 and iPhone 8 Plus in South Korea early this month. Last week, IBT reported that a local retailer found a brand new iPhone 8 unit with a defective battery just days after the two iOS 11-running smartphones were released in the country. At the time, it was fortunate that the problematic device — a gold 64GB iPhone 8 — was identified before it even landed in the hands of a consumer.
Unfortunately, it was found out this week that a defective iPhone 8 had actually reached a consumer. Thirty-seven-year-old Kim Min-cheol spoke with local media and disclosed that the iPhone 8 he purchased early this month turned out to be problematic unit. He then revealed that because his device had a swollen battery, an Apple AS (After Service) center replaced it with a new one on Tuesday, Nov. 14.
Apple Korea has not announced a statement regarding the iPhone 8 exchange due to the swelling battery issue. Nonetheless, Min-cheol maintained that when he spoke with the Apple AS center about his concern, the latter acknowledged the battery issue. "We have yet to hear any follow-up measures for this problem that we requested from the president of Apple Korea," a Korea Mobile Distribution Association representative said. "We hope that Apple shows some responsibilities."
Meanwhile, Patently Apple believes that the South Korean government simply wants revenge for Samsung's Galaxy Note 7 recall last year. The outlet went as far as claiming that this is the result of the South Korean press putting the blame for the phablet recall on the U.S. government protecting Apple. The publication also questioned the timing of the reported case since Apple has likely resolved the problem given that no other cases were popping up. Finally, Patently Apple concluded that the Korean government may have simply waited for a case to arise to commence the investigation to demand an iPhone 8 recall.
© Copyright IBTimes 2023. All rights reserved.