iPhone 8 Rumor: Apple Still Struggling WIth Wireless Charging, 3D Sensor Software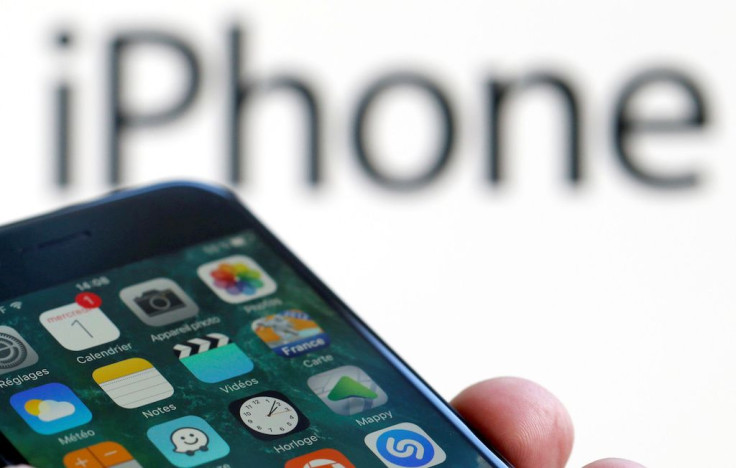 The iPhone 8 is expected to be unveiled this September, but it looks like Apple is struggling to beat its deadline. A new report claims that Apple engineers and designers are having trouble fixing software issues with the the newest iPhone.
Apple's iPhone team is said to be "feverishly" trying to fix software problems with the 10th anniversary iPhone. The month of June is said to have been a tense month for Apple's engineers and designers causing "a sense of panic in the air," a source with knowledge of the situation told Fast Company.
The source also claims that these iPhone 8 software issues could cause delays in production and in the delivery of the new flagship handset. There's also a possibility that the iPhone 8 might even launch with some of its major new features disabled due to the situation.
READ: iPhone 8 Rumors: Sales Won't Match iPhone 6 And 6 Plus, Analysts Say
There has been a lot of rumors and speculations going around regarding the iPhone 8, which has also been nicknamed as the iPhone X and the iPhone Pro. What's been consistent with these rumors is that the Apple's latest flagship device will come with an entirely new design along with new technologies and features. Now it looks like those technologies are causing headaches for Apple's employees.
First off is the iPhone 8's wireless charging. Apple's flagship phone is believed to come with some sort of inductive charging. Fast Company's source believes Apple is using the Qi wireless standard, while components for the feature will be supplied by Broadcom Ltd.
What's being reported here is that there's actually no problem with the hardware, and the issue with the iPhone 8's wireless charging feature is with its software. The source claims that Apple's software is simply not ready.
If Apple isn't able to make the wireless charging software work smoothly in time, the iPhone 8 might ship with the feature deactivated. Apple could simply have it activated at a later time through a software update.
Apple has done something similar before, too. The iPhone 7 Plus started shipping in early October, but its dual cameras didn't have the Portrait Mode activated until a software update later in the month. All the necessary hardware components were already inside the iPhone 7 Plus, but Apple had to release a software update to activate Portrait Mode.
Apple is also said to be a having similar problem with the iPhone 8's 3D sensor. IBT reported earlier this month that Apple was planning to implement a 3D facial recognition feature for the iPhone 8's camera. It's believed to be the possible replacement for the device's lack of the Touch ID fingerprint sensor.
The source didn't confirm what the 3D sensor is for, but only said that Apple is struggling to have it work reliably. Like with the wireless charging issue, the problem is with the accompanying software and not the hardware.
READ: Apple Allegedly Still Struggling To Put Touch ID Inside iPhone 8's Display
The iPhone 8 is expected to Apple's first iPhone to feature an OLED display, and it looks like the tech giant has problems with that as well. The issue this time is with the scarcity of OLED manufacturing. Samsung Display will be supplying the bulk of those, but it still needs to ramp up production, as pointed out by Phone Arena.
If this report is accurate, it seems as though Apple is under tremendous pressure to deliver the iPhone 8 that it wants and what its fans expects. That's a bit troubling considering that September is fast approaching and it seems very late in the game that Apple is facing these types of issues.
That being said, the iPhone 8 won't be the only thing to look forward to. Apple is also expected to announce the direct successors to the iPhone 7 and iPhone 7 Plus, which is expected to be called as the iPhone 7S and iPhone 7S Plus. These models are expected to look very similar to its predecessor and might only have slightly better performance.
© Copyright IBTimes 2022. All rights reserved.
FOLLOW MORE IBT NEWS ON THE BELOW CHANNELS