iPhone 8 Rumors: Sales Won't Match iPhone 6 And 6 Plus, Analysts Say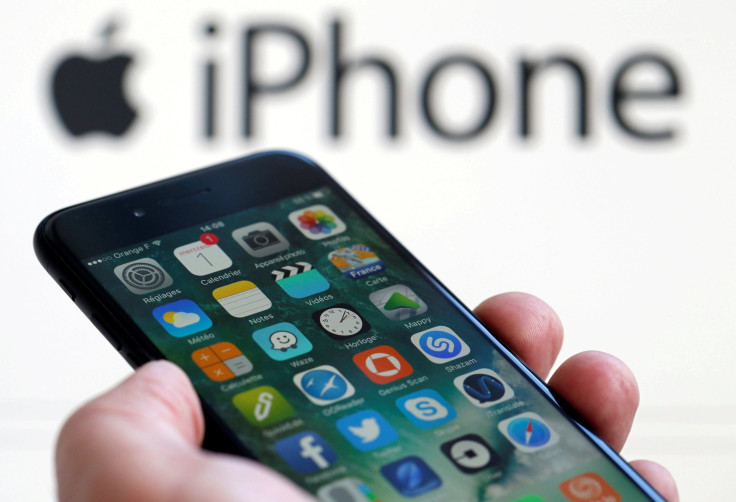 There have been reports pointing to a higher demand for the iPhone 8, but Deutsche Bank analysts say the anticipated boost in iPhone replacement for the 10th anniversary smartphone won't happen, according to Business Insider.
Back in January, Nomura Instinet analysts predicted a "supercycle" in the last three months of 2017 that will drive iPhone 8 sales higher than the iPhone 6. However, Deutsche Bank analysts Sherri Scribner, Adrienne Colby, and Jeffrey Rand said in a note this week they believe previous forecasts for Apple are too optimistic.
Read: New iPhone 8 Leak Confirms Glass Aesthetic, Absence Of Rear-Mounted Touch ID Sensor?
"We believe investors will be disappointed by iPhone growth in FY-18 and FY-19," the analysts wrote.
Analysts saw a supercycle for last year's iPhone 7, which didn't happen. Apple did better with the iPhone 6 and 6 Plus launch in 2015, which was the real supercycle. The company sold more iPhones that year because of the introduction of bigger screen displays and the addition of China Mobile as a new carrier.
"That cycle saw peak iPhone shipments of 231M in FY-15, a shipment level the company has not been able to repeat," the analysts wrote.
"Given most smartphones are now refreshed on a roughly 2.7 year cycle, we think FY-18 should be measured against FY-15," they added. "This cycle and our installed base estimates suggest Apple could ship about 230M iPhones in FY-18. However, Street expectations are modeling shipments of 244M units, implying an additional 13M iPhones shipments beyond refresh."
The analysts said they struggled to see where the additional 13 million iPhone sales will come from, since the smartphone market has a slower growth today compared to 2015.
Read: iPhone 8 Rumors: Wireless Charging Accessory Will Be Sold Separately, Could Be Launched After Smartphone Release Date
Goldman Sachs analysts predicted earlier this year the iPhone 8 will cost over $1,000. The high price could affect sales of the device Deutsche Bank analysts believe.
"Generally, when prices go up, demand goes down," the analysts said. "A scenario where prices go up and demand goes up seems highly unlikely in our view."
The analysts also said Wall Street is not factoring in other challenges Apple faces in the smartphone market, including: saturation in mature markets, elongating refresh cycles, declining share plus increased competition in China and a growing secondary market.
iPhone 8 Rumors
Previous forecasts have predicted a successful cycle for Apple with the release of the iPhone 8 because of the device's rumored features that could entice consumers to buy the smartphone.
The iPhone is expected to come with an embedded Touch ID and vertical dual-camera system. The device is also rumored to come with a 3D-sensing front camera, which could allow for AR and VR capabilities and facial recognition technology. The iPhone 8 is also rumored to come with an edge-to-edge OLED display.
The 10th anniversary iPhone will be released this fall alongside the iPhone 7S and iPhone 7S Plus.
© Copyright IBTimes 2023. All rights reserved.