iPhone 8 Price, Rumors: Goldman Sachs Predicts New iPhone Will Cost $1K, Have 3D Sensing, No Home Button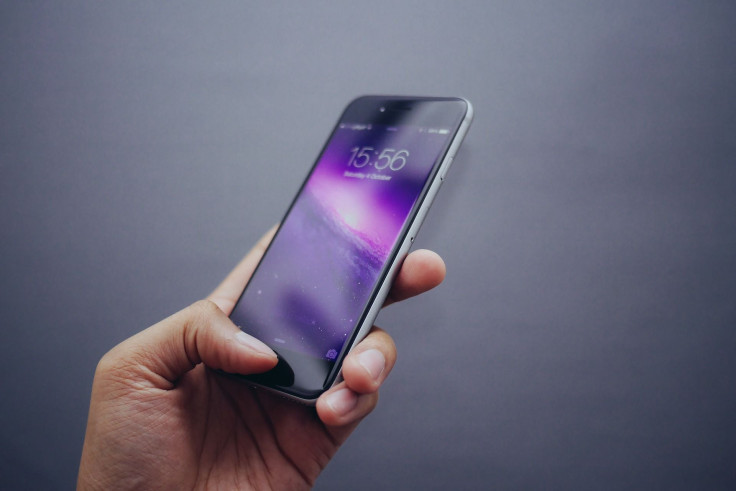 If you want to buy the upcoming iPhone 8, you might want to start saving up. Goldman Sachs says Apple's 20th anniversary iPhone will cost $1,000, according to CNBC.
Goldman Sachs is recommending clients buy Apple shares because the upcoming expensive iPhone 8 will drive earnings above expectations.
Read: iPhone 8 To Get LG Facial Recognition System Module For 3D Front-Facing Camera
"The first $1,000 iPhone can drive meaningful upside," analyst Simona Jankowski wrote in a note to clients Thursday, according to CNBC. "The bottom line is that we are raising our FY18/19 EPS estimates further above consensus. … While our FY18 iPhone unit estimate is relatively in-line (GSe 243mn vs. consensus at 242mn), we see significant upside in iPhone ASPs [average selling prices]."
She said Apple's upcoming iPhone will feature a 5.8-inch OLED display and 3D sensing with augmented reality capabilities. Jankowski said Apple could release a 128GB iPhone 8 for $999 and a 256GB version for $1,099. Goldman Sachs also predicts the iPhone 8 will feature a 5.8-inch bezel less OLED screen, better and faster NAND/DRAM memory, A11 processor, no home button and expects the device to come with biometric authentication, Business Insider reported.
"We think the higher demand for the larger (5.8") form factor will be supported by the fact that the iPhone 8 will have compelling new features not available in the smaller form factors," she added.
The high price of the iPhone 8 had been rumored before earlier this year. The iPhone 8 will reportedly get a memory boost compared to last year's generation, which could be a reason why the 10th anniversary iPhone might cost more than $1,000 (memory is pretty expensive right now).
The $1,000 price wouldn't be a huge surprise, since Apple already sells the iPhone 7 Plus with 256 GB, which costs $969, and over $1,000 if you add the $129 AppleCare plan.
Read: iPhone 8 Release Date: Apple Could Launch Device In October, According To Supply Chain Reports
iPhone 8 Rumors, Features, Leaks
The iPhone 8 is rumored to come with numerous technologies, including an embedded Touch ID feature and wireless charging. The 10th anniversary iPhone will reportedly come with a vertical dual-camera system, different from how the camera system is positioned on the iPhone 7 Plus. A recently leaked schematic of the iPhone 8 showed a spot for a vertical dual-camera and a circular hole underneath the log.
The iPhone 8, which could also be called the iPhone X, iPhone Pro or iPhone Edition, is also rumored to come with True Tone display, which can adjust the color and intensity of the smartphone's display based on the environment.
The iPhone 8 is expected to be released this fall alongside the iPhone 7S and iPhone 7S Plus, however some reports have suggested the 10th anniversary iPhone could be delayed or face severe supply shortages.
© Copyright IBTimes 2022. All rights reserved.
FOLLOW MORE IBT NEWS ON THE BELOW CHANNELS