iPhone Tip: How To Add One-Tap AirPods Connect Button To Home Screen
KEY POINTS
Apple's AirPods are very convenient to use
Connecting to them, however, requires several taps on the iPhone's screen
There's a way to connect with the AirPods with just one tap from the iPhone's Home Screen
Apple's AirPods are very convenient to use. Those who own several iDevices such as an iPhone, iPad, Mac and an Apple Watch only need to connect and pair it with one device for it to pair with other devices. Once it's connected to a user's iPhone, the user will only need to tap on Connect on another iDevice to make it work.
This convenience is only inconvenienced by the fact that the connect button that allows devices to connect with the AirPods is hidden and requires several taps to reach, Cult of Mac noted. To reach it, users will have to open Control Center, tap on the AirPlay icon, then tap on the specific AirPods in the list shown on screen.
Thankfully, there's a way to make the AirPods' convenient pair-with-all feature even more convenient – by adding a connect button to the iPhone's Home Screen. This will allow users to connect with their Apple-branded wireless earbuds with just one tap. Here's how, as per iMore:
First, users will need to connect the AirPods to their iPhone, making sure that the AirPods case is open the whole time. This is important to do, as closing the case will prevent this process from working.
Second, users should launch the Shortcuts app, then tap on the Plus button.
Third, users should tap on Add Action, tap on Scripting, then tap on Set Playback Destination under the Device section.
Fourth, users should tap on the blue-colored parameter, then tap on AirPods in the menu shown. The AirPods will only be shown while it is connected during this process.
Fifth, users can tap on the three-dot icon to give the shortcut a name.
Sixth, users can tap on the shortcut's icon to change it.
Lastly, users should tap on "Add to Home Screen," then tap on Add and then Done.
This process will add a shortcut that allows the iPhone to connect with the AirPods with a single tap from the device's Home Screen. This will save users time when connecting with their audio device, and will allow users to enjoy faster connection to the Apple-branded audio accessory.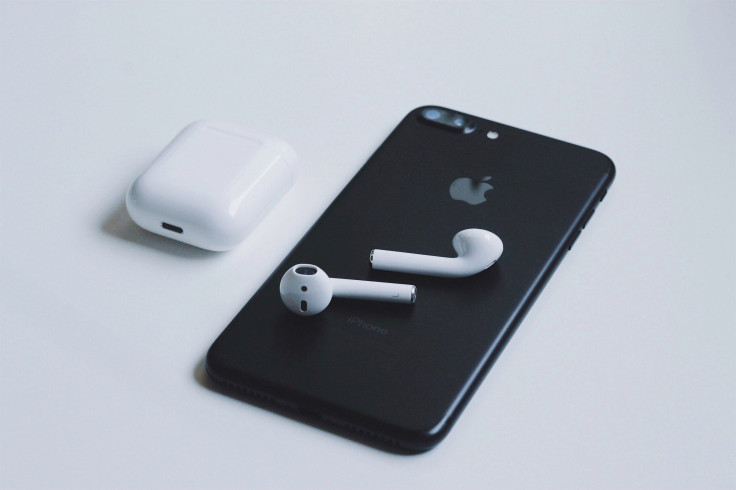 © Copyright IBTimes 2023. All rights reserved.