iPhone X Vs. Galaxy Note 8 Price, Features And Release Date Comparison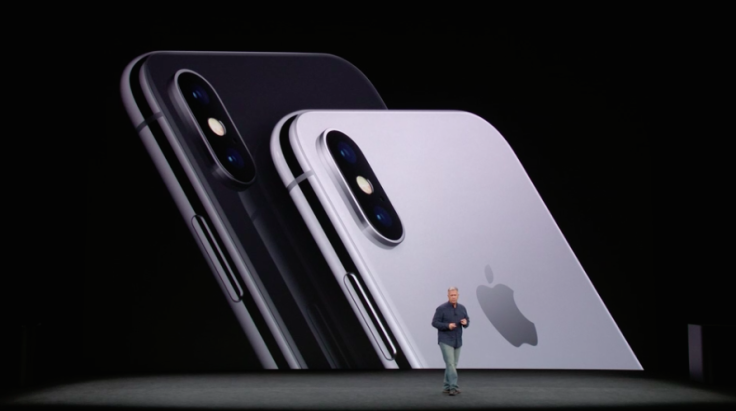 Apple's new iPhone X is the next direction for the tech giant, which is known for making a statement in the mobile industry with its latest devices. The iPhone X commemorates the 10th anniversary of the iPhone brand, which was first unveiled in 2007. Since then, the device has morphed from Apple's efforts to go against the grain of the industry, to a showcase of all of the latest technology trends, interpreted in Apple fashion.
The iPhone X follows the coattails of Samsung's latest smartphone, which released weeks prior as a continuation of the manufacturer's productivity focused niche line. Both devices signify a turning point in the industry, where companies now unabashedly promote the highest quality hardware for at some of the loftiest prices ever seen on the market. Let's take a look at how the iPhone X and Galaxy Note 8 compare.
Design
Both the iPhone X and Galaxy Note 8 are super premium in quality, favoring one another in terms of design due to their all-glass exteriors and thin-bezels. In terms of frame, the iPhone X retains wide curves similar to other iPhones with an outer edge made of surgical grade stainless steel. The Galaxy Note 8 is boxier in shape with all sides of the device made of glass.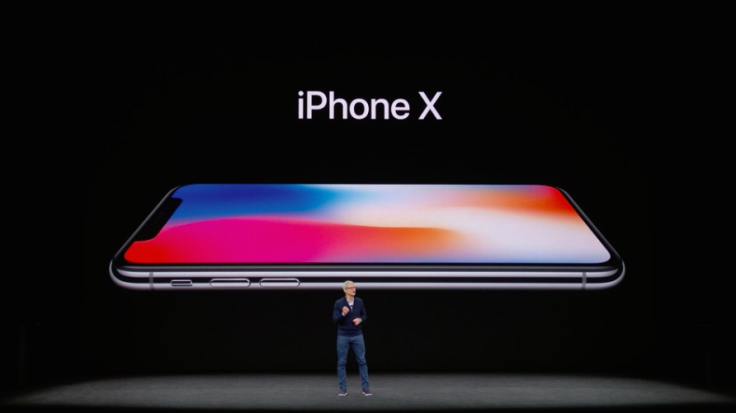 The Galaxy Note 8 also includes its iconic S-Pen stylus, which sets it apart from the iPhone X, as well as most other devices on the market. The iPhone X will be available in Silver and Space Gray color options, while the Galaxy Note 8 will be available in Midnight Black and Orchid Gray color options in the U.S. and Maple Gold, Deep Sea Blue and Rose Pink options internationally. Both devices have IP68 grade water and dust resistance.
Display
The iPhone X has the largest smartphone display in Apple history at 5.8-inches and with the device's thin bezels, it is smaller in overall size than the iPhone 8 Plus. Apple has unveiled on the iPhone X, its first OLED display, which it calls "Super Retina." Its resolution is 2436 x 1125 with a 458 ppi pixel density, making it also the highest quality iPhone display to date. Keeping in step with current trends, the iPhone X features a full-screen display with no physical home button. Having done away with its Touch ID fingerprint sensor feature, users can now use swipe gestures to awaken a device or clear applications.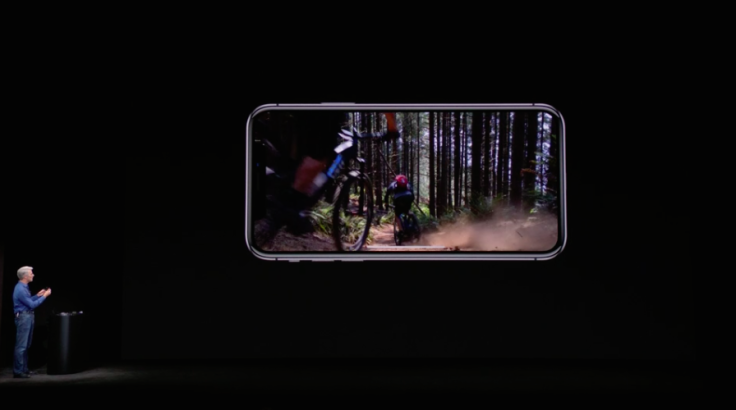 Meanwhile, the Galaxy Note 8 continues Samsung's now long standing dual-edge curved display design, but also stands as one of the largest Galaxy screens at 6.3-inches. The "Infinity" display Galaxy Note 8 has a Quad HD+ 2960 x 1440 resolution and also features no physical home button. Users can use a double tap gesture to wake a handset or use the device's S-Pen to swipe it awake. Samsung has upgraded its screen Off memo feature, which allows users to write on an idle screen with the S-Pen to save note up to 100 pages.
Hardware
The iPhone X introduces the A11 Bionic chip, which features 64-bit architecture and a 6-core CPU with 2 high power cores and 4 high-efficiency cores as well as an Apple designed GPU that is 30 percent faster than the previous A10 chip. The A11 Bionic also includes an Apple designed Neural Engine, which works with various iPhone X features, including augmented reality and biometrics. The Galaxy Note 8 features the Qualcomm Snapdragon 835 chip, which includes a 2.45 GHz Kryo 280 CPU, Adreno 540 GPU and Hexagon 682 DSP. Galaxy Note 8 features supported by the chip include its dual camera, USB-C, and quick charging.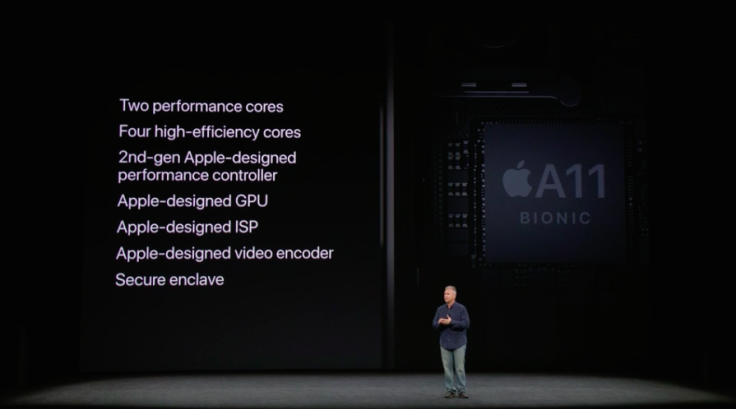 While not detailed during Tuesday's launch event, the iPhone C features 3GB of RAM. It will also be available in 64GB and 256GB internal storage options. The Galaxy Note 8 features a whopping 6GB of RAM and 64GB of internal storage. The device supports expandable storage up to 256GB. Samsung is expected to release 128GB and 256GB Galaxy Note 8 models internationally.
Camera
The iPhone X dual camera features 12-megapixel wide angle and telephoto lens with f/1.8 and f/2.4 aperture respectively, dual optical image stabilization and Quad LED true tone flash. The camera includes new features such as portrait lighting, which adds a real studio lighting effect and portrait mode selfies. Its front-facing camera features a 7-megapixel lens.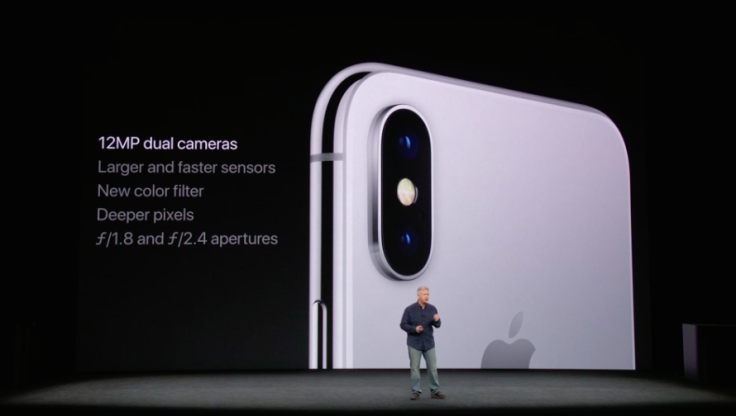 The Galaxy Note 8 features a which includes a 12-megapixel wide-angle lens with f/1.7 aperture and a 12-megapixel telephoto lens with f/2.4 aperture. Both lenses feature optical image stabilization and 2x optical zoom. The telephoto lens also features 10x digital zoom. The camera includes new features, such as Live Focus, which creates sharp foreground images contrasted against a blurred background.
Battery And Charging
While Apple did not discuss battery capacity for the iPhone X, it indicated the smartphone's battery life is enhanced approximately two hours, in comparison to the iPhone 7. The iPhone which has a 1,960 mAh battery (the iPhone 7 Plus a 2900mAh battery). Apple has also announced wireless charging support for the Phone X.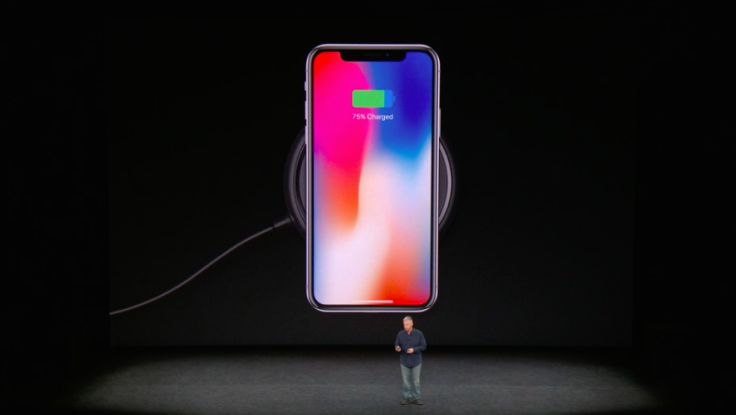 The Galaxy Note 8 features a 3,300mAh battery, which supports up to 22 hours of 3GB connectivity. The device is also compatible with fast charging for wired and wireless options.
Special Sensors
The iPhone X introduces Face ID as a primary biometric option on the device, getting rid of the Touch ID fingerprint sensor for this model. Face ID uses the dedicated neural engine in the A11 Bionic chip to capture a 3D map of a user's face as a reference for biometric and authentication support. Apple claims the chances of Face ID mistaking the face of its users on the iPhone X is a million to one.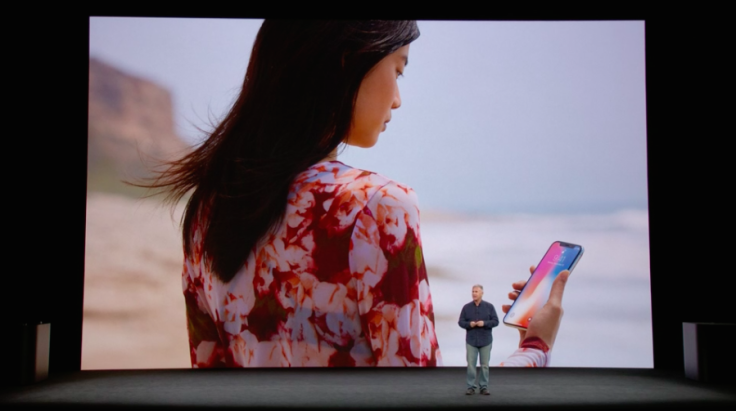 The Galaxy Note 8 features a rear-facing fingerprint sensor, an iris scanner and facial recognition. Many still criticize Samsung for its odd placement of the Galaxy Note 8 fingerprint sensor to the right of the camera module. Samsung's iris scanner and facial recognition are more software based; recent reports indicate that the manufacturer has improved the accuracy of the features.
OS
Highlighted features of Apple's iOS 11 software include "Animoji." Apple has adopted the same facial scanning technology from Face ID to allow users to create animated emojis using their own facial expressions.
The Galaxy Note 8 runs Android 7.1.1 Nougat with the Samsung Experience 8.5 overlay. Some software based features include Live Messages, which allows users to write stylized text messages with the S-Pen and send them as animated gifs, and App Pair, which allows used to open two applications at once in a Multi-Window.
Carriers And Release Date
Both the iPhone X and Galaxy Note 8 will be available at major U.S. carriers as well as through their manufacturers unlocked and smaller carriers and other retailers. The iPhone X will be available for preorder starting Oct. 27 and will release to market Nov. 3 starting at $999. The Galaxy Note is currently available for preorder and will release Sept. 15 starting at $930.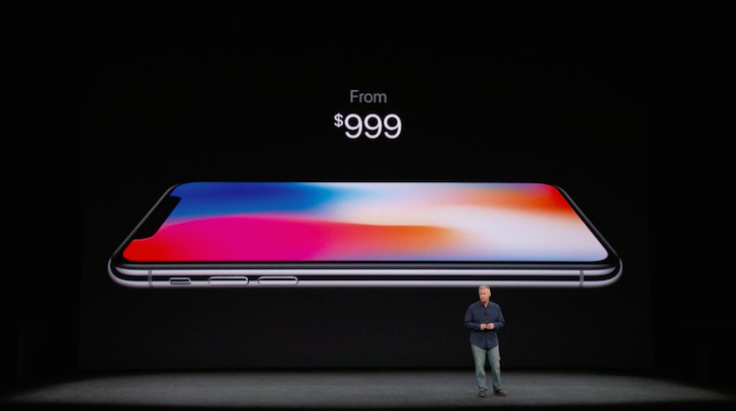 © Copyright IBTimes 2023. All rights reserved.
FOLLOW MORE IBT NEWS ON THE BELOW CHANNELS