Iran Accuses Saudi Arabia Of Bombing Its Embassy In Yemen; Guards Injured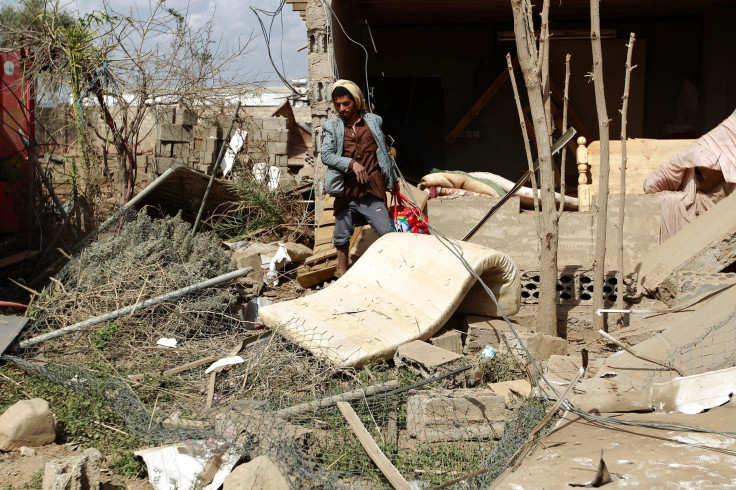 Iran has accused Saudi Arabian warplanes of attacking the Iranian embassy in Yemen's capital Sanaa, state media reported Thursday. The news comes amid reports that Iran has banned the import of all Saudi goods after the Sunni Muslim kingdom cut ties with the Shiite nation.
Iranian Foreign Minister Hossein Jaber Ansari "strongly condemned the Saudi aircraft missile attack on Iran's Embassy in Sana, which caused damage to the embassy building and wounded a number of the building's guards," the ILNA news agency reported, according to the New York Times.
Ansari also said, "This deliberate attempt by the Saudi government is in violation of all the conventions and regulation of international law on the protection and the security of diplomatic premises in all situations, and the responsibility for the action, as well as compensation for damage done to the building and injuries to the embassy staff lies with the government of Saudi Arabia." Iran's Foreign Ministry said that some embassy guards were injured in the attack.
Local residents of Sanaa said that there were dozens of airstrikes Thursday morning by the Saudi-led coalition, which is fighting the Houthi rebels in Yemen, the BBC reported.
The alleged attack on the Iranian embassy comes amid violence in the wake of Saudi Arabia's execution of Shiite cleric Sheikh Nimr al-Nimr and 46 others over the weekend. The kingdom's embassy in Tehran was ransacked and a consulate was attacked elsewhere in Iran, prompting Riyadh to cut diplomatic ties with Tehran.
© Copyright IBTimes 2023. All rights reserved.