Iran, Afghanistan Likely to Dominate Obama-Cameron Meeting Next Month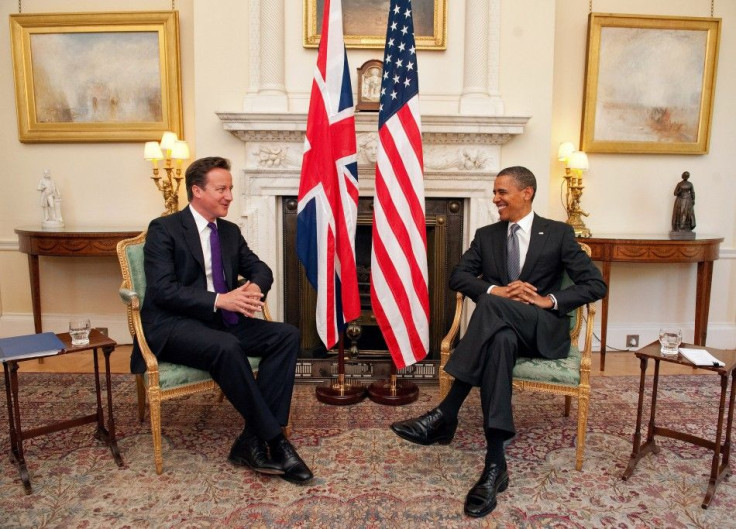 President Barack Obama will host British Prime Minister David Cameron and his wife Samantha during an official state visit to Washington DC scheduled for next month. A state dinner is also planned.
No. 10 Downing Street announced the trip via Twitter on Friday.
The Prime Minister and Mrs. Cameron have accepted invitation from @whitehouse for official visit to the U.S. on 13th & 14th March, the post read.
The White House confirmed that Cameron's visit will be a significant opportunity for the two leaders to strengthen post Bush-Blair era ties between the U.S. and the UK.
The visit will highlight the fundamental importance of the U.S.-UK special relationship ... It will also be an opportunity to recall the valor and sacrifice of the U.S. and British armed forces, a White House spokesperson said on Thursday.
The visit will underscore the strength of our economic links, which contribute to millions of jobs on both sides of the Atlantic.The President and the Prime Minister are expected to discuss the upcoming NATO and G-8 summits, as well as the broad array of global issues on which the United States and the United Kingdom cooperate closely in order to advance our common values and shared interests.
They will also review progress in the implementation of the various initiatives launched during the President's State Visit to the UK last year.
The economy, Iran, and the coalition efforts in Afghanistan will likely dominate discussions between the two leaders.
Cameron announced Thursday that British forces are to cease major combat operations in Afghanistan by late 2013. However, some will stay to perform supporting roles into 2014, the BBC reported.
Both Obama and Cameron currently face staunch opposition in their respective governments and tough re-election bids.
© Copyright IBTimes 2023. All rights reserved.