Iran Military Strike 'May Be Necessary': Israeli Minister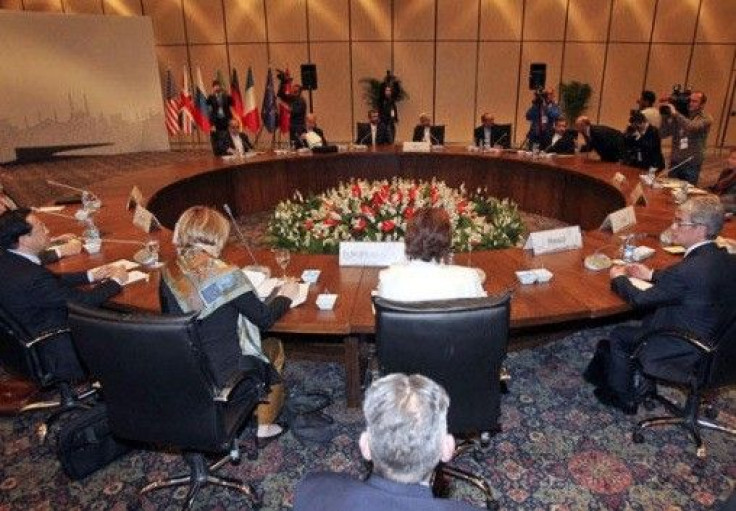 Military action against Iran is necessary if sanctions fail, an Israeli Deputy Prime Ministers said on Wednesday.
Moshe Ya'alon, who is also Israel's Strategic Affairs Minister, said that the Jewish state would not rest until the centrifuges in Iran stop spinning.
The latest call to arms comes as world powers meet with Iran for talks in Baghdad, Iraq, with the Iranians promising a new and comprehensive package of proposals.
Sanctions must continue and they must be severe, Ya'alon said, according to Israel's Walla News.
He added that there must be diplomatic isolation, support for the opposition, and a credible military option that can only be averted by applying all the other means.
It may be that someone will have to take military action against Iran.
The Baghdad talks between representatives of the U.S., Russia, France, Britain, Germany, China and Iran are aimed at diffusing rising tensions in the region, with Iran seeking a reprieve from crippling sanctions imposed on its energy and banking sectors.
In return, the six powers -- or P5+1 -- are seeking greater access to Iran's nuclear program, including visits to restricted sites and access to previously withheld material.
In this session of negotiations, Iran presented to the P5+1 a package comprising five points that include a range of nuclear and non-nuclear issues, the Iranian Students' News Agency (ISNA) reported.
According to Reuters, EU officials refused to elaborate on the Iranian proposals, simply saying they addressed concerns about the Iranian enrichment program.
The meeting comes as the EU gears up to enforce a total ban on Iranian oil in July, one of a number of sanctions aimed at crippling the country's vital energy industry.
The Baghdad talks are only the second such high-level negotiations since diplomacy efforts were re-started in mid-April.
Iran continues to deny it is enriching uranium for a nuclear bomb, claiming it has the right to process the material under international law.
© Copyright IBTimes 2023. All rights reserved.