Donald Trump Muslim Immigration Ban: US Bombs Most Countries On Restricted Refugee List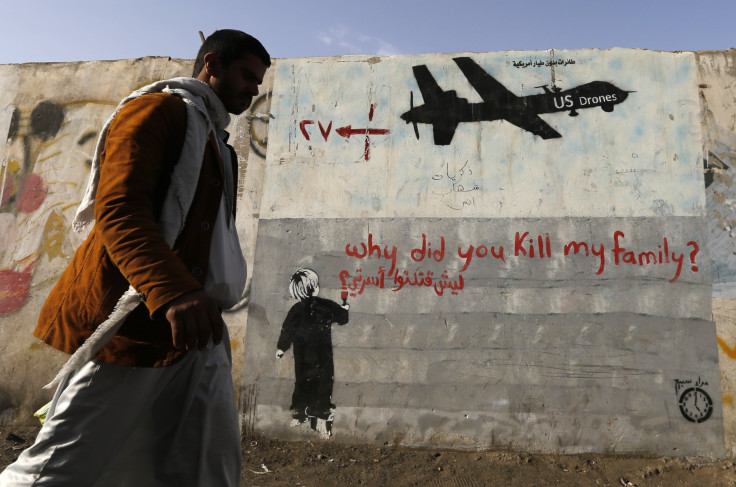 President Donald Trump is widely expected to sign his latest executive order Wednesday seriously restricting immigration and refugees from seven countries in the Middle East and Africa, five of which the U.S. bombed under the previous administration.
Throughout his presidential campaign, Trump accused President Barack Obama of supporting liberal immigration and refugee policies that the Republican billionaire-turned-politician said threatened national security.
Trump directed his anti-immigration rhetoric toward Mexico and the Middle East, particularly singling Muslims as targets for tough, new visa policies. While he at one time suggested implementing a ban on all Muslims, Trump has since said he would focus on several countries whose population he felt presented the greatest risk. The list of countries was confirmed by congressional aides and immigration experts who the new administration had briefed on the upcoming order, according to Reuters.
1. Iraq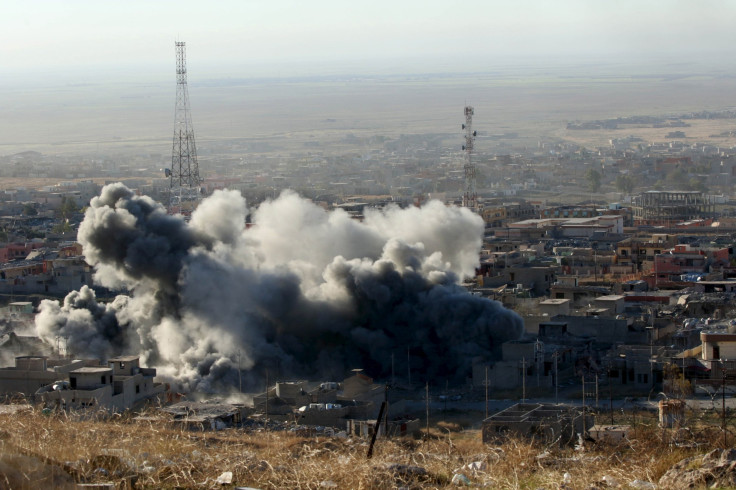 The U.S. has been consistently involved in Iraq since invading the country in 2003. The operation, known as Operation Iraqi Freedom, was intended to oust Iraqi President Saddam Hussein under the pretense that the leader was amassing weapons of mass destruction. After Hussein was successfully overthrown and eventually executed, the U.S. installed a friendly government hoping to stabilize the country. Sectarian chaos and rising extremism, however, led to years of violence. Nearly a decade and a half later, organizations have estimated the total dead as a result of the Iraq War to range from the hundreds of thousands to over a million. The U.S. is currently engaged in the Iraq-led operation against the Islamic State group, also known as ISIS.
2. Syria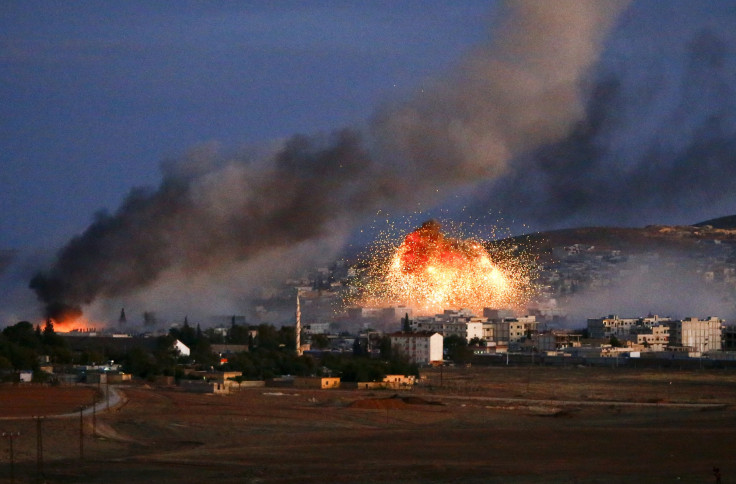 Since anti-government protests turned into armed insurrection against the Syrian government in 2011, the U.S. has supported various opposition groups against Syrian President Bashar Assad. The Obama administration scaled back its support, however, as influential jihadist groups such as ISIS and the Al Qaeda-affiliated Nusra Front, known now as Jabhat Fatah al-Sham, gained the upper hand within rebel ranks. The U.S. officially began striking ISIS targets in Syria in 2014 and newly inaugurated President Donald Trump has suggested he may expand this program by working with Russia, which is also involved in the fight against ISIS, but on behalf of Assad. U.S. officials denied Monday they coordinated with Moscow on a Russian airstrike near the northern city of al-Bab, but said they were open to the idea.
3. Libya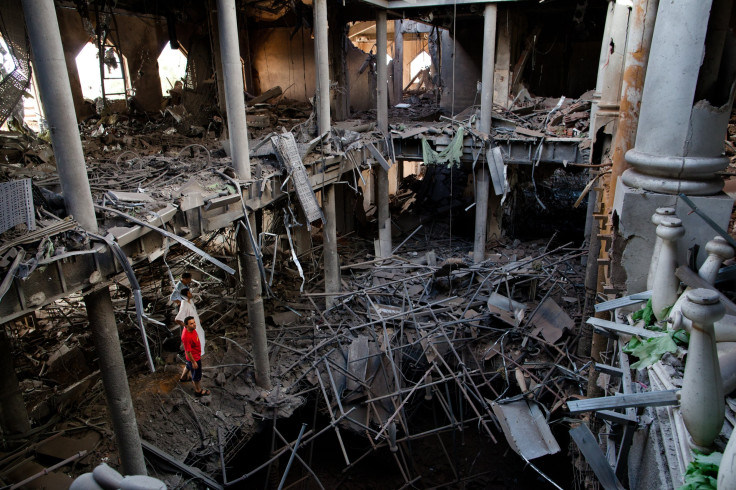 The U.S. had a long, complicated history with longtime Libyan leader Muammar Gaddhafi, who shared the media nickname "Mad Dog" with newly appointed Defense Secretary James Mattis. The U.S. took part in a NATO air campaign backing rebel forces during a 2011 uprising that saw Gaddhafi ousted and killed later that year. Like Iraq, the leader's death failed to bring peace to the country, which remains divided between political factions, tribal forces and Islamist groups such as ISIS. On the final day of the Obama administration, U.S. forces bombed suspected ISIS targets in Libya, killing dozens Thursday.
4. Yemen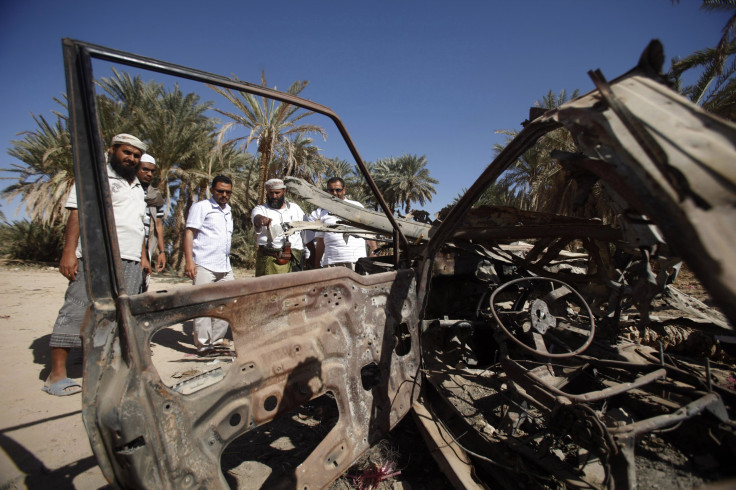 The U.S. began launching unmanned air strikes against suspected Al Qaeda militants back in 2002. The drone program, which was greatly expanded under President Obama, has since conducted over a 100 more confirmed strikes that have killed nearly 1,000 people and possibly hundreds more. The Obama administration also threw its weight behind regional ally Saudi Arabia in the Gulf kingdom's war against Yemen's Houthi movement, a rebel organization that represents the country's Zaidi Shiite Muslim minority and took ousted President Abbed Rabbo Hadi amid massive protests. Saudi's campaign has been subject to criticism by human rights groups around the world. Yemeni officials reported the first drone strikes under the Trump administration Sunday.
5. Somalia
While U.S.' 1993 involvement in Somalia was famously - or infamously - depicted in the 1999 novel "Black Hawk Down" and the 2001 film of the same name, Washington's involvement in the East African nation has covertly expanded in the decades since. Using drones, special forces, private contractors and allied African troops, the Obama administration escalated its efforts to battle Islamist militant group al-Shabab resulting in hundreds of casualties.
The other two countries on Trump's list, Iran and Sudan, have not been direct targets of U.S. bombs, but have long been deeply affected by Washington's foreign policy in the region. The U.S. has placed sanctions on Iran for decades, accusing Tehran of supporting global terrorism and developing nuclear weapons. The harshest of these restrictions were put in place 2013 and only lifted after Obama negotiated a multilateral nuclear treaty with Iran and five other world powers. The U.S. was also influential in supporting South Sudan's successful independence movement in 2011, which spurred further regional violence that has killed tens of thousands of people.
FOR FREE to continue reading
✔️ Unlock the full content of International Business Times UK for free
offer available for a limited time only
✔️ Easily manage your Newsletters subscriptions and save your favourite articles
✔️ No payment method required
Already have an account?
Log in
© Copyright IBTimes 2023. All rights reserved.