Iran Nuclear Deal: 340 Rabbis Sign Letter Calling On Congress To Endorse Nuclear Accord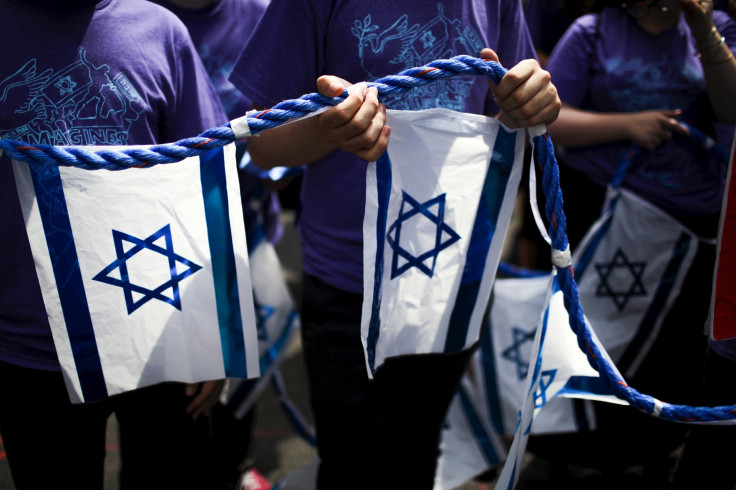 Hundreds of American rabbis have signed an open letter to the U.S. Congress in which they endorse the Iran nuclear agreement reached last month in Vienna. The letter urges lawmakers to approve the agreement when it comes up for a congressional vote next month, and seeks to counter voices in the American Jewish community that have been fiercely critical of the tentative accord.
"For the Jewish people, the pursuit of peace is a fundamental religious duty," the letter reads. "Our tradition implores us to 'seek peace, and pursue it'."
The letter was distributed by Ameinu, a progressive North American Jewish organization. It said signatories came "from all streams of Judaism."
The nuclear deal -- negotiated by Iran and six world powers -- has come under intense scrutiny from Republican lawmakers in the U.S., as well as the Israeli government. These critics say Iran cannot be trusted to honor the terms of the proposed agreement. The deal calls for Iran to freeze its nuclear program in exchange for the lifting of international sanctions that have crippled Iran's economy.
Numerous prominent Jewish organizations, including the Anti-Defamation League and the American Jewish Committee, also have voiced opposition to the accord, and the American Israel Public Affairs Committee (AIPAC) has intensely lobbied Congress to reject it.
"In light of this agreement, we are deeply concerned with the mistaken impression that the current leadership of the American Jewish community is united in opposition to the agreement," the letter read. "Despite what has been portrayed, these leaders do not represent the majority of Jewish Americans who support Congress' approval of this deal."
Signatories of the letter said they took seriously the regional threat posed by Iran, but said they trusted the agreement would prevent Iran from obtaining a nuclear weapon. The Obama administration has repeatedly insisted that the deal's success would be based on inspections conducted through unprecedented access to Iran's nuclear facilities and not mere trust in Iran's good will.
President Barack Obama has said the agreement is the most significant decision facing lawmakers since the 2002 vote to go to war in Iraq, and has said the agreement would boost rather than harm Israel's security.
"As Jews, we are deeply committed to the welfare of the State of Israel," the letter reads. "We believe that this deal is our best available option at halting Iran's nuclear weapons program."
The letter marked the most organized and public call yet from the American Jewish establishment in favor of a deal with Iran. While Israel's Prime Minister Benjamin Netanyahu has sought to rally American Jews against the agreement, a poll last month by the Jewish Journal found that a majority -- 63 percent – supported the deal. A similar poll of the general American public found that 54 percent supported the nuclear deal.
© Copyright IBTimes 2022. All rights reserved.
FOLLOW MORE IBT NEWS ON THE BELOW CHANNELS