Iran Nuclear Deal: Division In Politics, Communities Unsettles Longstanding Alliances, Causes Division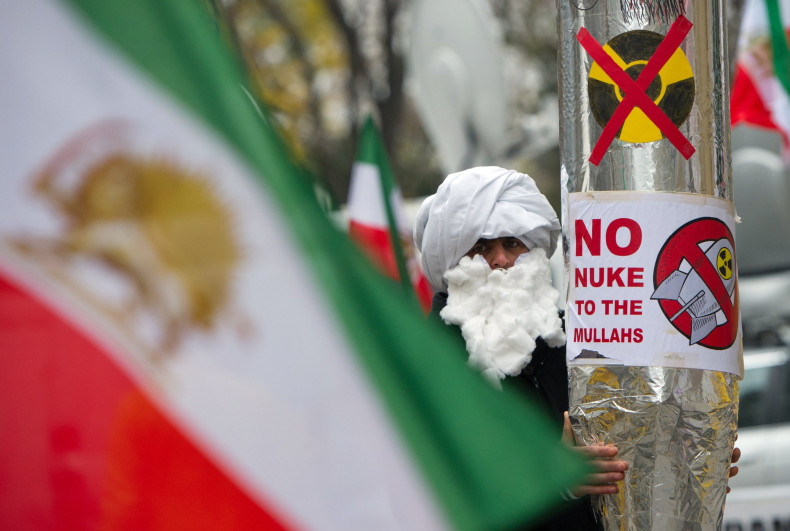 The divisions seen in Congress, and between President Obama and Israeli Prime Minister Benjamin Netanyahu over the framework agreement on Iran's nuclear program are reverberating across communities and political parties in the United States. The disquiet seen in the U.S. political arena is being reflected, in particular, across Jewish and Iranian communities, causing long-standing political alliances to shift, and communities to divide.
Some Jewish leaders in the U.S. have been unnerved by the deal, which many in Israel view as a grave threat to the country's security. This is creating a rift between Jewish groups and the Democratic party, which has long enjoyed widespread electoral and financial support in the American Jewish community.
Jewish sentiment, however, appears to be shifting. About 87 percent of Jewish voters supported Democratic House candidates in the 2006 midterm elections. In the 2014 election, that figure had dropped to 66 percent, according to Pew.
"At this moment in time, many American Jews who have consistently voted Democratic are beginning to waver in that support, because they've felt the bedrock relationship between Israel and this administration has been severely shaken," Rabbi Howard Buechler of the Dix Hills Jewish Center in New York told the Wall Street Journal.
Republicans on the other hand, who have vehemently opposed proposals for an agreement on Iran's nuclear program, are increasingly finding themselves benefiting from financial support provided by pro-Israel donors.
Republicans currently in the Senate raised more money during the 2014 election cycle in direct, federally regulated campaign contributions from individuals and political action committees deemed pro-Israel than their Democratic counterparts, according to the New York Times. The Republican advantage was the first in more than a decade.
In addition, the Iranian community in the U.S. is divided over the proposed deal. Many Iranian-American activists, including the National Iranian American Council, have lobbied in support of a deal for years. They have met with senators and members of congress, funded advertizing campaigns and signed petitions in support of a deal; as well as taking out an ad in the New York Times urging members of Congress to boycott Netanyahu's speech in Washington, Israel's Haaretz reported.
However, many members of the Los Angeles-area Iranian community, the largest in the United States, have been expressing disquiet over the deal, and adopting a hardline stance against their ancestral homeland, akin to that taken by Cuban Americans that supported the overthrow of that country's communist regime, Reuters reported.
"I am deeply concerned and disappointed," said Sam Yebri, who founded a Los Angles-based organization to draw young Iranian-Americans into political activism.
© Copyright IBTimes 2022. All rights reserved.