Iran Rejects Claim That It Is Operating A Secret Underground Nuclear Site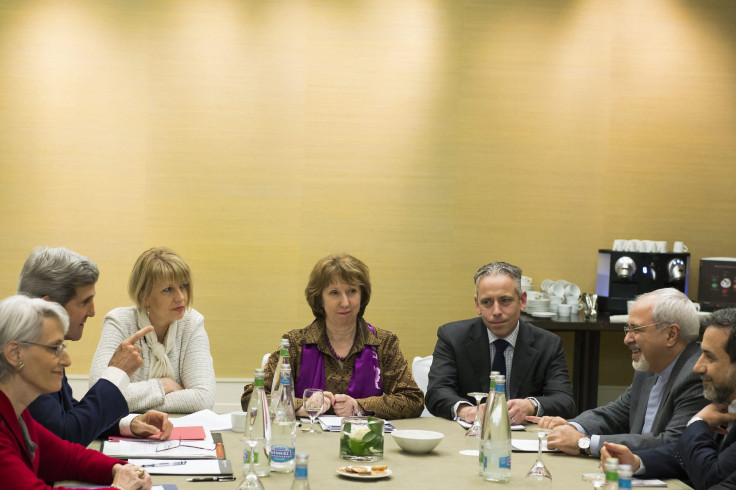 Iran denied on Tuesday allegations by an exiled opposition group, which sought to warn world powers that have launched negotiations to strike an agreement with the Middle Eastern nation, that Tehran has established a secret underground site to carry out its nuclear program.
The Paris-based National Council of Resistance of Iran, or NCRI, an umbrella group of Iranian dissidents, said on Monday that it has obtained information about "a new and covert site" near the town of Mobarekeh that has been earmarked for Iran's nuclear project. The group also said that it had no details of the nature of activities that are carried out at the site.
"(The) baseless remarks about the existence of secret nuclear installations in Iran... are strongly rejected," Iran's Atomic Energy Organization spokesman Behrouz Kamalvand said, according to Agence France-Presse, which cited official IRNA news agency.
The NCRI has exposed key details of Iran's nuclear program in the past, including the existence of the Natanz nuclear facility in 2002.
"According to specific information obtained by the Iranian resistance, the clerical regime is establishing or completing parallel secret and undeclared sites for its nuclear project," NCRI official Mehdi Abrichamtchi said, according to a statement on its website.
The group said the secret site was located inside a 600-meter tunnel complex beneath mountains, which lie about 10 kilometers (6 miles) from the town of Mobarekeh, close to the Isfahan-Shiraz highway and within the Hafte Tir military industrial complex.
The NCRI said Iran's new nuclear organization, known by its Farsi acronym SPND, oversees the site, adding: "Given that this site was built and is supervised by the SPND... there is certainty of the fact this site is linked to the military aspect."
Abrichamtchi said the work on the site began in 2005 and ended in early 2009, and has heavy security.
The NCRI's claim came ahead of a new round of talks between Iran and P5+1 nations, including the U.S., UK, France, China, Russia and Germany, in Geneva on Nov. 20 to strike a nuclear deal.
© Copyright IBTimes 2023. All rights reserved.