Iran Supreme Leader Says Not Opposed To Extension Of Nuclear Talks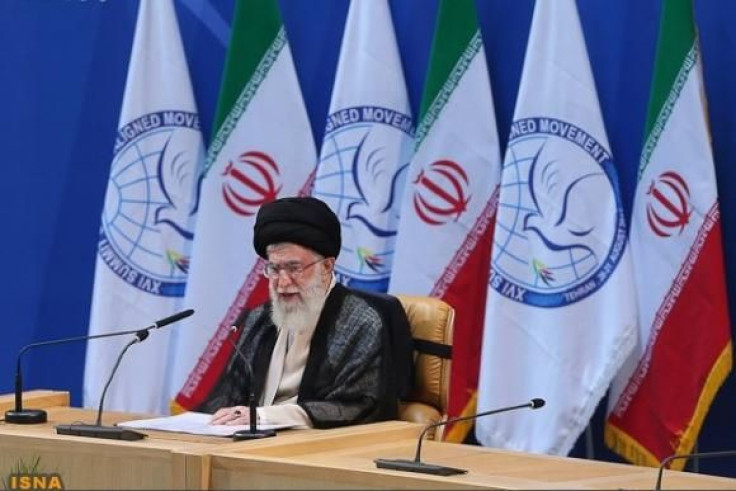 (Reuters) - Iran's supreme leader made clear on Thursday he backed extended nuclear talks with world powers, shoring up Tehran's negotiating team against attacks by his hardline acolytes for failing to strike a deal that could have meant major relief from sanctions.
Ayatollah Ali Khamenei also said that if the talks, extended on Monday for seven months beyond the Nov. 24 deadline, ultimately failed, "the sky won't fall to the ground" and that the United States would be the biggest loser if that transpired.
With the two sides having missed a deadline to overcome their differences for the second time this year, Iranians face the prospect of at least several more months of international sanctions that have hammered their standard of living.
But Khamenei, the ultimate authority on all Iranian matters of state, said: "For the same reasons I wasn't against negotiations, I'm also not against the extension."
In remarks carried on his website, he said Tehran's negotiators were "hard-working and serious ... (They) justly and honestly stood against words of force and bullying of the other side, and unlike the other side, they did not change their words everyday."
He referred to an outbreak of racially-charged unrest in some U.S. cities and added: "American officials, with regard to the problems of today, need success and a big win."
Iran would not be ruined if the negotiations collapsed, he said, because it had an "economy of resistance", a term he often uses to suggest the Islamic Republic has resources to stand up to any foreign pressure.
© Copyright IBTimes 2023. All rights reserved.
FOLLOW MORE IBT NEWS ON THE BELOW CHANNELS