Iran Suspends Pilgrimage Flights To Saudi Arabia Over Sexual Assault Allegations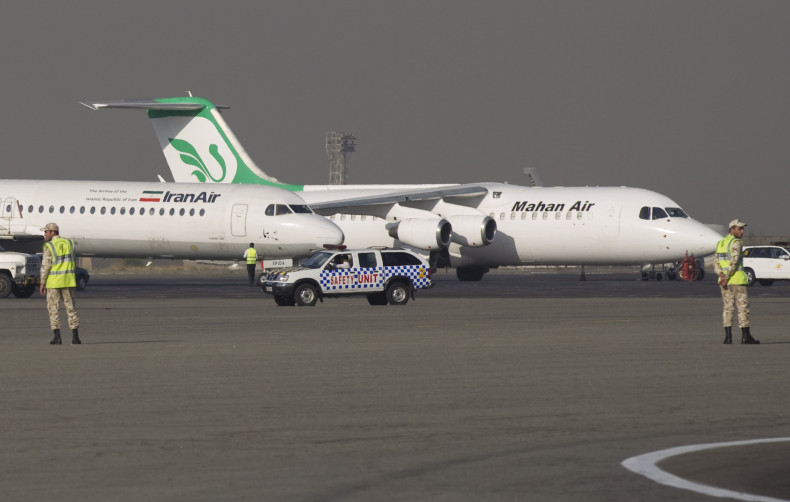 The Iranian government on Monday suspended all pilgrimage flights to Saudi Arabia over allegations that Saudi security officials sexually abused two Iranian teenagers at Jeddah's international airport last month. The latest move comes just two days after hundreds of Iranian protesters gathered outside the Saudi embassy in Tehran and called for its closure.
"The Organization of Hajj was ordered to temporarily suspend Umrah pilgrimage until the criminals are tried and prosecuted," Iran's Culture Minister Ali Jannati said, according to a report by the Iranian Students' News Agency (ISNA). The Umrah, sometimes called the "lesser pilgrimage" to Mecca, can be performed by Muslims at any time of the year, unlike the Hajj, which is undertaken only during the last month of the Islamic calendar.
"The public dignity of the Iranian nation has been damaged by what happened. A public demand has been made (to Saudi Arabia) and a reaction is needed," Jannati reportedly said, adding that Saudi authorities had promised to prosecute the culprits, but no substantial progress had been made. The details of the incident have not been made public.
The matter has further strained ties between the longtime foes. Tensions between the Shia-majority Iran and the Sunni kingdom of Saudi Arabia have also increased in recent weeks after the latter refused to halt airstrikes on Shiite Houthi rebels -- believed to be backed by Iran -- in Yemen.
"How can Iran call for us to stop the fighting in Yemen ... we came to Yemen to help the legitimate authority, and Iran is not in charge of Yemen," Saud Al Faisal, Saudi Arabia's foreign minister, reportedly said on Sunday, adding that his country is "not at war with Iran."
Last week, Saudi authorities barred entry of an Iranian plane carrying 260 pilgrims, citing lack of "appropriate permissions."
© Copyright IBTimes 2022. All rights reserved.