Iran Tanker Captain Contradicts UK Account: 'Royal Marines Used Brute Force'
The captain of Iranian-flagged oil tanker, Grace 1 that was detained by the Royal Marines earlier this month in Gibraltar, claims that British soldiers used "brute force" during the takeover of the vessel. The ship was suspected of transporting oil to Syria in violation of European sanctions.
The oil tanker's captain, who is an Indian national, revealed to BBC that the Royal Marines boarded the ship and made the crew kneel on the deck at gunpoint. He said initially he was radioed a police request whereby he lowered his ladder. The captain said he was shocked when a military helicopter landed on his ship.
"They didn't care whether I was master, we had 28 unarmed crew. I was in a state of shock, everyone was in a state of shock," he said.
Furthermore, the captain questioned the Royal Marines' actions, "How do you come on a ship like this with armed forces and such brute force. For what reason?" He said the marines could have simply boarded and told him he was under arrest. The captain's statements were in contradiction with the Gibraltar police who said "minimum force" was used.
However, the British Defense Ministry, in a statement, said this was a standard boarding that was carried out in full compliance with international rules and norms. "Our armed forces are held to the highest standards of professionalism," it said. The Times of Israel said the Gibraltar government has evidence contradicting the captain's statements. The government officials reportedly said it would make a fuller statement at a later state, "setting out why the evidence now points even more clearly to the destination having being Baniyas", a Syrian refinery.
Condemning the seizure of Grace 1, Iran's Islamic Revolutionary Guards Corps (IRGC) captured Stena Impero, a British-flagged oil tanker in the Strait of Hormuz for not abiding the international marine rules, further escalating tensions between the U.K. and Iran.
Now, to ensure and maintain freedom of navigation in the Gulf, Britain has proposed for a European-led force to escort ships through the Strait.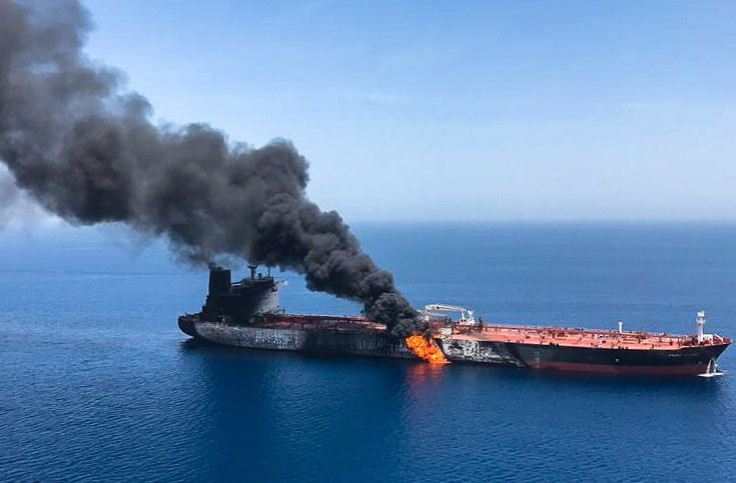 © Copyright IBTimes 2023. All rights reserved.