Iranian Government Dismisses Germany's Call To Improve Ties With Israel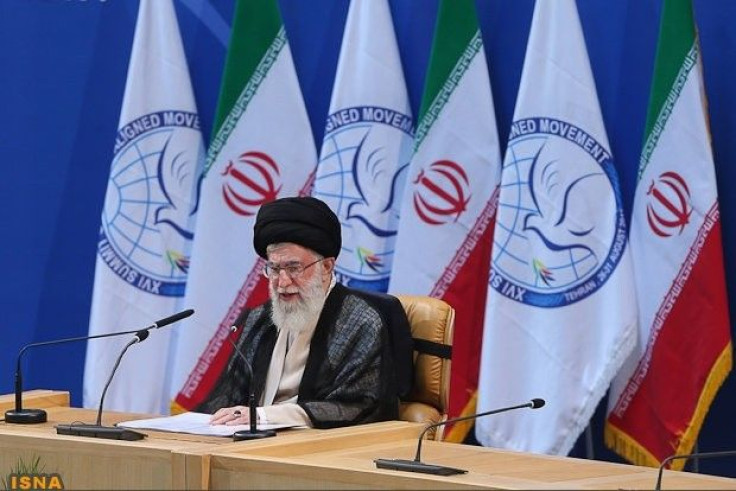 A day after German Vice Chancellor Sigmar Gabriel urged Iran to improve its ties with Israel, an Iranian government spokeswoman rejected the call to do so, stating that the Shiite nation's stance on Israel had not changed following last week's historic nuclear accord. Gabriel, who is currently on a three-day visit to Iran, is the first senior figure from a Western country to visit Iran since the deal was signed.
"We have totally different views from Germany on certain regional issues in the Middle East and we have explicitly expressed our viewpoints in different negotiations," Marziyeh Afkham, a spokeswoman for the Iranian foreign ministry, said on Monday, according to local media reports. "This is not something new."
Iran does not recognize Israel and has frequently called for the destruction of its "Zionist regime." Israel, on its part, has accused Iran of sponsoring and supporting Shiite militant groups in the region such as Lebanon's Hezbollah.
Israel's Prime Minister Benjamin Netanyahu had denounced the nuclear deal between Iran and six major world powers, signed in Vienna, as a "historic mistake."
On Sunday, Germany, which has cultivated close diplomatic ties with Israel since the end of World War II, said that questioning Israel's right to exist is "something that we Germans cannot accept."
"Issues of human rights, civil rights of citizens and other individuals -- and especially the security of Israel -- are all of great significance for Germany," Gabriel reportedly said. "You can't have a good economic relationship with Germany in the long term if we don't discuss such issues and try to move them along."
The Iranian government's response, which came the day the United Nations backed the nuclear agreement, sought to shift the focus to the issue of restoring bilateral economic ties with Germany.
"The main goal of German vice chancellor's visit to Iran is a discussion of the prospects of mutual cooperation; we quite naturally have our own concerns and views on existing threats, including the Zionist regime's threats and the roots of the crises in the region," Afkham reportedly said.
Earlier, after Iran's Supreme Leader Ayatollah Khamenei dismissed speculation over the weekend that signing of the nuclear deal indicated a shift in bilateral ties with "the arrogant U.S," John Kerry, the U.S. secretary of state, termed the remarks "disturbing."
"I don't know how to interpret it at this point in time, except to take it at face value, that that's his policy. But I do know that often comments are made publicly and things can evolve that are different," Kerry told Al Arabiya News. "If it is the policy, it's very disturbing, it's very troubling, and we'll have to wait and see."
© Copyright IBTimes 2023. All rights reserved.