Iranian Security Forces Attacked On Border, Possibly By ISIS, State Media Claims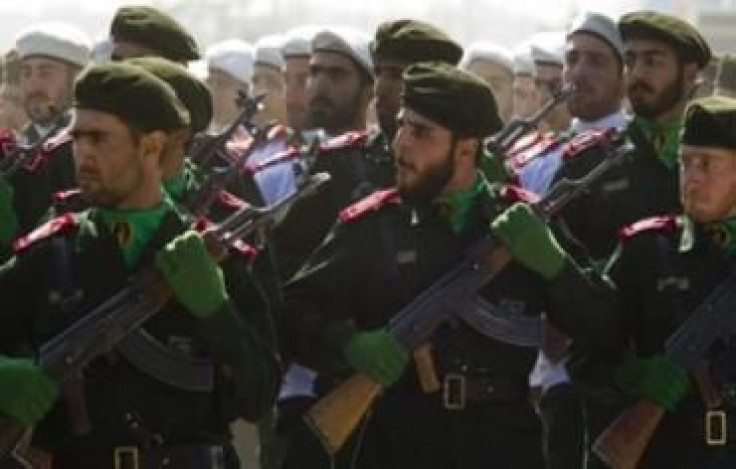 Fighters associated with the Islamic State of Iraq and Syria, the Sunni militant group laying siege to large swaths of land in Iraq, attacked Iranian border guards in the town of Qasre Shirin last week, according to a blog that cited Iranian state media.
If true, the attack would mark the first time the militant group has expanded its efforts to create an Islamic caliphate beyond the borders of Iraq and Syria. It currently occupies an irregular expanse of land that stretches from Aleppo to the outskirts of Baghdad.
Iran is currently helping Prime Minister Nouri al-Maliki, a fellow Shiite, fight the Sunni militants in Iraq and sent special forces from the Revolutionary Guard to the country just days after ISIS captured Mosul, Iraq's second-largest city.
The Iranian government has vowed to protect the holy Shiite shrines in Iraq, but has also said it is up to Maliki to restore order in the country on his own.
The blog "War is Boring" on Medium, an open-source publishing site started by Twitter co-founders Evan Williams and Biz Stone in August 2012, published the report Sunday. The blog, started by David Axe, an American military correspondent, said a picture posted to Iranian social media showed two men allegedly killed in a clash with ISIS in Qasre Shirin.
Gen. Ahmad Reza Pourdastan, commander of the Iranian Army Ground Force, told the state-run YJC news agency the attackers were from the Kurdish militant group Party for Free Life of Kurdistan, also known as PEJAK.
It seems unlikely, though, that the attack was planned and executed by the Kurds as most are busy fighting ISIS in places such as Jalula in southeastern Iraqi Kurdistan. The attack could be an attempt by ISIS to retaliate against the Iranians for sending troops in to help Maliki.
It is unclear from the various media reports, though, if the attack actually occurred. Various parties involved with the crisis in Iraq are taking to social media to launch propaganda campaigns, and plenty of misinformation has circulated on Twitter and Facebook.
© Copyright IBTimes 2022. All rights reserved.
FOLLOW MORE IBT NEWS ON THE BELOW CHANNELS