Ironic Twist: Rivals Could be Hurt by Blocking AT&T/T-Mobile Deal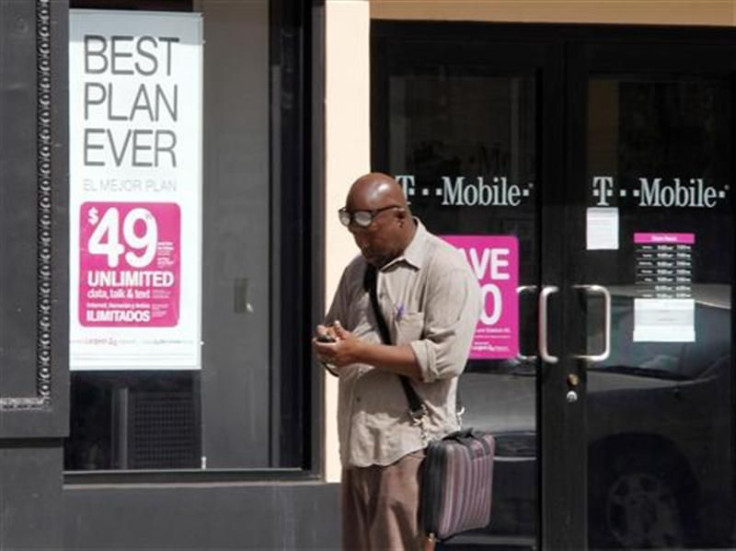 Driven by antitrust concerns, U.S. regulators are fighting hard to block AT&T Inc.'s $39 billion deal to buy Deutsche Telekom's T-Mobile USA. But, in an ironic twist, smaller U.S. wireless rivals may suffer more if the deal is blocked than if it is OK'd.
T-Mobile USA would emerge as a stronger, scrappier competitor thanks in large part to the hefty breakup fee it is entitled under the AT&T deal. And on its own, it is likely to fight harder for the low end of the market that is currently the playground for the likes of the Sprint Nextel Corp., MetroPCS Communications Inc., and Leap Wireless International, analysts said.
T-Mobile USA will emerge as a stronger, more formidable competitor once the uncertainty of the merger has elapsed and its network quality is enhanced via the acquisition of the AT&T spectrum assets, said Jim Breen, an analyst at William Blair.
The AT&T deal -- the largest transaction announced this year -- has run into serious obstacles both at the U.S. Justice Department and the Federal Communications Commission, which worry about the antitrust implications of a merger of the No. 2 and No. 4 U.S. wireless carriers.
AT&T has said it would withdraw its application to the FCC to focus on persuading the Justice Department. The company also said it would take a $4 billion charge to account for a breakup fee in case the takeover fails.
Under the terms of the merger agreement, a failed deal would entitle T-Mobile USA to $3 billion in cash plus spectrum and roaming agreements.
In a research note, the Moody's Corp. said that could also lead to a network-sharing deal between the two companies, reasoning that it would make sense given the spectrum that AT&T will have to cede to T-Mobile and the 3G roaming agreement between the two.
That would make life especially hard for No. 3 U.S. carrier Sprint, which has been one of the most vocal opponents of the AT&T/T-Mobile deal, going so far as to file a lawsuit.
William Blair's Breen predicts that because Sprint and T-Mobile serve similar segments of the market, Sprint will have to try and match T-Mobile's aggressive pricing to win postpaid customers, thereby diluting its average revenue per user.
In terms of recruiting new subscribers, Sprint will no longer have the luxury of being the only value postpaid carrier in the market, Breen said.
Smaller rivals such as MetroPCS and Leap Wireless may be affected even more because T-Mobile is eyeing similar customer segments.
A failure to close the AT&T deal will turn T-Mobile into an even more aggressive competitor for urban prepaid users from these rivals.
MetroPCS and Leap would also lose an opportunity to buy T-Mobile USA assets that AT&T would have had to divest to overcome antitrust objections from regulators.
There has been speculation that AT&T -- in a move to assuage the Justice Department's concerns -- could bolster MetroPCS' position to ensure that there is a fourth national competitor in the market, but MetroPCS has made it clear that it has no ambitions to become a national carrier.
Representatives for MetroPCS, Leap Wireless, and Sprint were not immediately available for comment.
The one winner from the uncertainty over the deal is the largest U.S. wireless carrier, Verizon Communications, Moody's said. Verizon gets room to execute its strategy while competitors try to salvage the transaction, Moody's said.
(Reporting by Nicola Leske; Editing by Paritosh Bansal, Bernard Orr)
© Copyright Thomson Reuters 2023. All rights reserved.