IRS Scandal: Republicans' New Road To Repeal Obamacare, But Will It Work?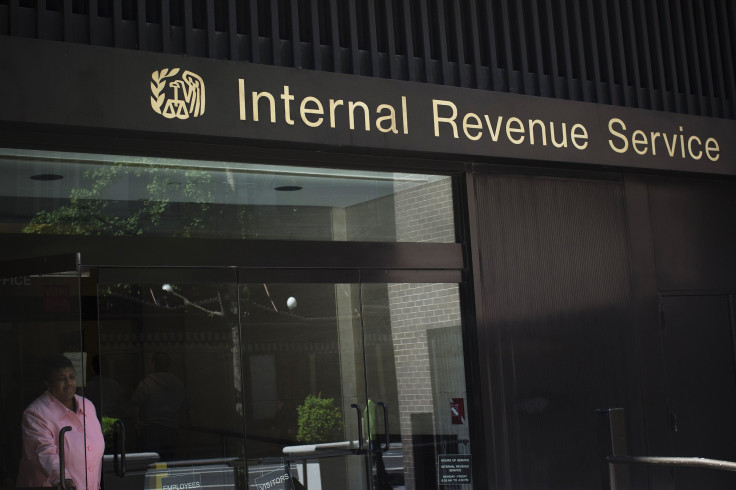 The IRS scandal may not be bigger than Watergate, as some conservative commentators have suggested. But it's certainly going to keep the attention of the White House for some more time. Another round of congressional hearings in both the Senate and the House is sure to keep the Internal Revenue Service's scrutiny of conservative groups in the spotlight for at least another week.
And with President Obama on the defensive on both the IRS and the Associated Press phone records scandals, Republicans continue to control the narrative on Capitol Hill. They are successfully shifting the story from that of a president working to implement policies backed by a majority to one of a scandal-ridden administration with a chief executive clueless about the goings-on in his cabinet.
The IRS scandal especially is turning out to be a strong political tool for the Republican Party, which has been struggling to gain the upper hand since its resounding election defeat last November. After trying 37 times since 2010 to repeal Obamacare, the health care reform officially known as the Affordable Care Act, Republicans now have a new avenue to pursue to take the law down. It might not guarantee them a path to the law's destruction, but the IRS scandal certainly gives them ammunition to wage war.
Opponents of the reform now say there is even more reason to fear Obamacare, because the agency charged with implementing the new health care law is none other than the IRS. The revenue agency, marred by the perception of political bias, will not only be in charge of administering tax credits. It is the one that will ultimately ensure compliance with the law and determine who is eligible for subsidies.
The National Republican Congressional Committee, or NRCC, thinks the 2014 midterm election will be about Obamacare. Daniel Scarpinato, NRCC national press secretary, said Americans are already doubtful about the impact of Obama's health care law and its impact on the economy. That is despite the law extending coverage to millions of Americans.
"The fact that the IRS, which has proven itself now to be a scandal-ridden, completely politically biased agency, [is] implementing this massive law is not a good thing," Scarpinato said. "We already knew Obamacare, now that it's being implemented, would be a big issue. This only underlines that even more."
"I think two of the most important sensitive things to Americans are their pocketbooks and their health care," he added. "The IRS has proven itself to be completely irresponsible now with dealing with our pocketbooks and being biased on that. What gives us any reason to think that they can implement a massive takeover of our health care system?"
According to Scarpinato, small business owners and parents with college-bound children should have "very serious doubts about whether the IRS -- and this administration at large -- is really going to be able to do this in an effective and fair way."
Republican strategists Robert Haus said the IRS scandal is shedding light on something that might have lurked in the back of people's mind. "I think people are finally coming to the conclusion that [Obama] is a great and talented campaigner, he is a great spokesman," Haus said. "But he may not be a very efficient administrator, or president or chief executive."
The IRS said that by year's end it will need to hire almost 2,000 people to administer the law. The Government Accountability Office estimated last year that implementing the law cost approximately $900 million in the first four years.
"The IRS information that has come out since has a direct connection with how people are going to view the implementation of Obamacare," Haus said. "They are going to be terrified of this thing now. This thing was the monstrosity that a lot of conservatives said it could be."
Democrats, while acknowledging the problem, aren't so sure these scandals will play a relevant part in an election that's still 18 months away.
"I know that the affected parties, who loathe the president already, are going to make this sound like a vast and cynical conspiracy but it is pretty clear that it isn't and there was very little harm done to any of these groups," said Matt Bennett, a Democratic strategist. "It was a fairly victimless crime, but it raises obvious questions and it's going to cause a lot of political tumble but in the end I don't think it's going to have a big political impact."
All Obama can do right now is make a few heads roll, Bennett said. The IRS chief was asked to resign last week. The Justice Department is investigating whether there was criminal action.
"It really is going to be a question of whether Republicans feel any need to put aside the drums of war on this stuff long enough to do anything" in Obama's second-term legislative agenda, Bennett said. "And [Republicans] have agendas of their own. Immigration reform is not just an Obama initiative. It's one that a lot of Republicans believe is vital if they are going to be able to compete nationally and even in some Senate races. So there will be pressures coming from various quarters to move beyond this eventually. And the question is going to be whether those can overcome what is clearly a real Republican initiative to make this into something bigger than it really is."
"No one is going to remember this for very long," he added. "It's going to be a paragraph in the histories written about [Obama]. I don't think it is going to have a big impact on his party in the midterm election. My sense is that voters kind of already assumed that this kind of thing happens. They are smart enough to understand that it's big government and people do dumb things."
Still, the GOP has long been worried about the government's expansion of power and its potential to overreach. Within the party, there's a group that worries about this more than others -- the Tea Party organizations -- that was cast off as conspiracy theorists when it started raising red flags about the IRS more than a year ago.
"We're very much vindicated," said Niger Innis, chief strategist TheTeaParty.net, one of the almost 300 conservative groups targeted by the IRS when they applied for tax-exempt status between 2010 and 2012.
That's enough motivation someone like Innis needs to rally the base and hope for an election result like the Tea Party success of 2010.
"You thought 2010 was bad, or good depending on your point of view? You ain't seen nothing yet," he said. "You are going to have a re-energized, re-motivated Tea Party revolution and movement in this country that you've never seen before. … I think even before this crisis and this was revealed by the IRS, the Tea Party was well-engaged. We are elevating our game if you will."
But if the president wants to get over this public relations nightmare, he will need to "take them head on, assume responsibility where appropriate and take swift actions to show his strength as a [leader]," said Ron Bonjean, Republican strategist and partner of Singer Bonjean Strategies.
"If a room is on fire, the goal for Obama is to try and suck as much oxygen out of it," Bonjean added. That includes firing a high level official, putting accountability measures in place and asking Congress to help where necessary.
While the scandals don't appear to warrant an impeachment, Charles Cameron, a professor of politics and public affairs at Princeton University, said they speak to the ongoing managerial weaknesses of the Obama White House.
"The president's people must work hard to make sure that no illegalities are committed in terms of cover-ups, destroying evidence and so on," Cameron said. "They must be squeaky clean in how they handle the aftermath."
And if they are not, Republicans are watching.
"Right now all we are doing is asking questions and questions we think need to be asked," Scarpinato said. "We would say it's important we maintain a check and a balance on this administration in the final years of the Obama administration because they haven't proven themselves to be very responsible at a whole lot of anything."
Republicans still need a long-term plan if they are to reconnect with Americans on issues, such as immigration and the economy, where the 2012 election results show that they are perceived as out of touch. But for now, they are going to focus on the IRS and Associated Press snafus: "The scandals are a wonderful windfall for the Republicans, directing attention away from their own depleted agenda, internal civil war and inability to govern," Cameron said. "What a gift from the administration!"
© Copyright IBTimes 2023. All rights reserved.