ISIS Besieges Deir El-Zour Air Base, Last Assad Stronghold In Eastern Syrian Province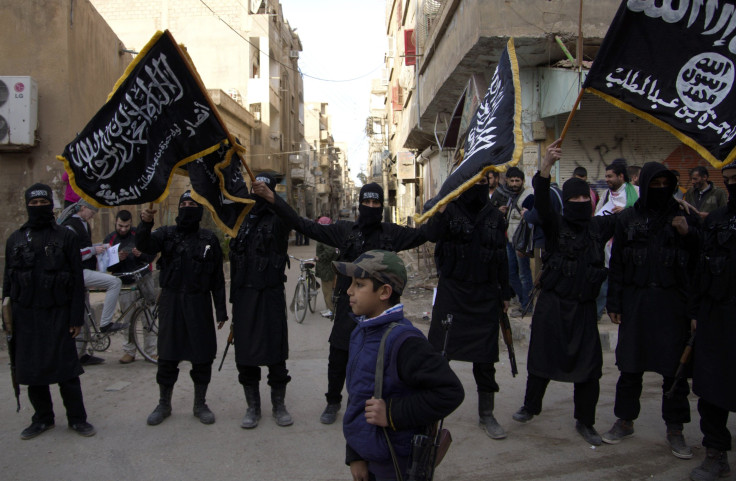 The Islamic State group and Syrian regime forces are locked in battle near the Deir el-Zour air base, President Bashar Assad's last stronghold in the eponymous province. Militants launched an attack to seize the air base this week. The attack is another step in Islamic State's strategy to seize complete control of the country's eastern province close to the Iraq border and gain support from civilians on the ground.
The group also known as ISIS or ISIL seized the al-Jafra village adjacent to the Deir el-Zour air base Friday, according to the Syrian Observatory for Human Rights (SOHR). Seizing the airport would provide significant strategic benefits for militants and aid in consolidating their territory in Syria. Brutal clashes may not win over civilians who were caught in the crossfire, however, as Assad bombarded the city from the sky in retaliation for the militants' gains.
"ISIS is trying to win the fight in Deir el-Zour. I can tell why," according to an activist and journalist in Deir el-Zour who uses the name Abdul Hamid. "In Deir el-Zour, most people hate them. They are now trying to defeat the regime to make people accept them."
Civilians living in ISIS-controlled areas of Deir el-Zour are subject to strict laws and frequent public executions. When militants first entered the province, they executed 700 members of the al-Sheitaat tribe, a Sunni tribe native to Deir el-Zour, and forced thousands of others to flee. In a push to garner civilian support last week, the militant group's leader, Abu Bakr al-Baghdadi, allowed displaced tribe members to return to their homes, according to the Institute for the Study of War.
As ISIS made moves to win over civilians, the regime launched at least eight raids on the province, the SOHR reported. The bombing came amid heavy clashes on the ground in al-Jafra that left at least 37 militants and 30 regime forces dead. What's more, Deir el-Zour has become a major target in U.S.-led coalition airstrikes because of its heavy militant presence. Coalition planes carried out at least four airstrikes on militant strongholds in the province on Thursday.
Al-Jafra is a significant gain for Islamic State militants. The town connects a supply route that goes from the western side of the airport to the regime's Division 137 base. Division 137 is one of four brigades in Assad's 17th Reserve Division, which has been almost wiped out by ISIS.
Deir el-Zour province is located between ISIS' de facto headquarters in Raqqa and Abu Kamal on the border with Iraq. Though ISIS controls the majority of the province already, seizing the airport would completely eliminate regime presence. There are no opposition brigades currently engaged in the battle, according to Abdul Hamid.
© Copyright IBTimes 2023. All rights reserved.