ISIS Extends Gains In Iraq's Anbar As Kurds Battle For Control Of Kobani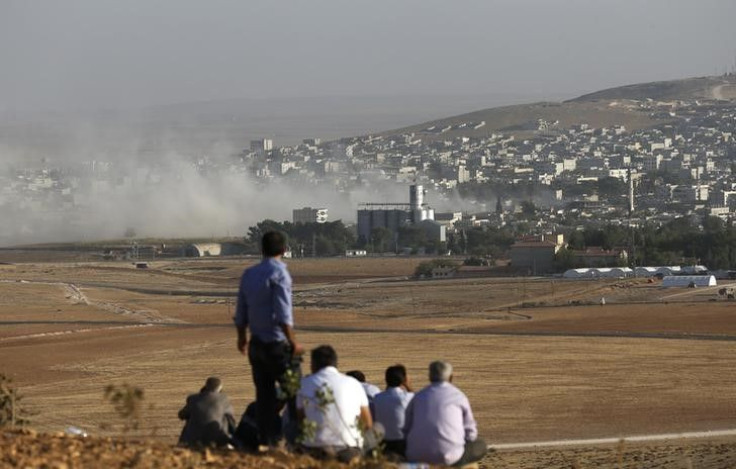 Even as Kurdish forces in the Syrian border town of Kobani continue to battle militants of the Islamic State group in an attempt to regain lost territory, the Iraqi army has come under severe attack by the militant group formerly known as ISIS in the western province of Anbar, BBC News reported.
Anbar's provincial council has asked the Iraqi central government led by Haider al-Abadi to request U.S. ground troops to help fight the Islamic State group, BBC News said Saturday, citing Iraq's al-Sharqiyah TV.
The Islamic State group captured the city of Fallujah in Anbar province in Jaunary and has reportedly been carrying out sustained attacks on the provincial capital of Ramadi. The group has seized a number of army bases in the region, according to media reports.
The Times of London reported that Faleh al-Issawi, vice president of the provincial council, said the province -- vast swathes of which are already under the control of the Islamic State group -- could "fall in 10 days." He added the battle over Kobani had diverted international attention from the advance of ISIS in Iraq.
Meanwhile, fighting in Kobani continued Saturday after ISIS seized control of almost 40 percent of the town Friday, according to the Syrian Observatory for Human Rights. U.S.-led coalition warplanes carried out two airstrikes south and east of the town early Saturday to aid Kurdish fighters, who are struggling to halt the advance of the militants toward the center of the town, the Associated Press reported.
© Copyright IBTimes 2023. All rights reserved.