ISIS In India: Islamic State Terror Strikes As Father Refuses 'Traitor' Son's Body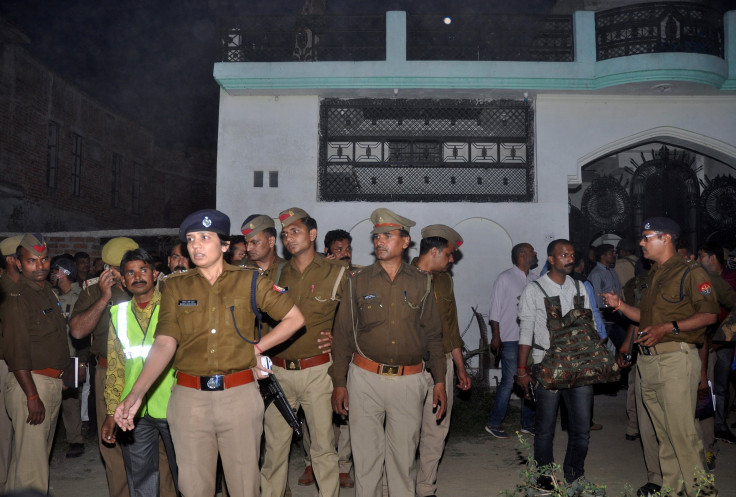 The father of a young man suspected of being involved in a train blast allegedly conducted on behalf of the Islamic State group, also known as ISIS, refused Wednesday to accept his son's body in the latest instance of India's struggle to contain jihadist militant activity.
Indian officials claim Saifullah was one of nine Muslims in their 20s who met through jihadist forums online and formed an ISIS-linked group behind the bombing of a train traveling between Bhopal and Ujjain in the central state of Madhya Pradesh. The explosion injured nine people and an investigation led to the arrests of at least five men, including two of Saifullah's cousins. When interrogations revealed the location of Saifullah's house in Lucknow where the bomb reportedly was assembled, authorities attempted to arrest him but were met with resistance. After trying to negotiate and using smoke grenades to drive Saifullah out, police ultimately shot him to death at the residence, which reportedly belonged to a man who worked in Saudi Arabia, NDTV reported. Despite expressing grief over his death, members of the suspect's family said they did not want to be associated with him.
"One who indulges in anti-national activities can't be my son. Look, someone who's a traitor cannot be our son. It's that straightforward. We will absolutely not accept a traitor's body. He has brought infamy not only to us but to the whole nation, therefore we will not accept his body for last rites," Shartaj, the suspect's father, said, according to The Times of India.
The recruitment and radicalization of Muslim youth have been a primary concern for the Indian government. Officials in the far northeastern state of Assam, which borders Bhutan and Bangladesh, warned police chiefs Monday about the threat of ISIS influence and requested authorities reinforce security measures at "sensitive" areas such as transportation hubs, religious sites and shopping centers, the Hindustan Times reported.
Tuesday's train blast has been called ISIS' first attack in India by local media. However, Indian intelligence previously has dealt with threats from militant Islamists within in India and from neighboring Pakistan. Hundreds have been killed by jihadist attacks in India, including a 2008 series of bombing and shootings in Mumbai that killed at least 157 people and was claimed by the Pakistan-based Lashkar-e-Taiba militant group. India also suffered deadly attacks from Maoist and Sikh militants, among other groups.
© Copyright IBTimes 2023. All rights reserved.