ISIS Jihadists Reach Palmyra, Advance On Ancient City's East End Following Clashes With Syrian Forces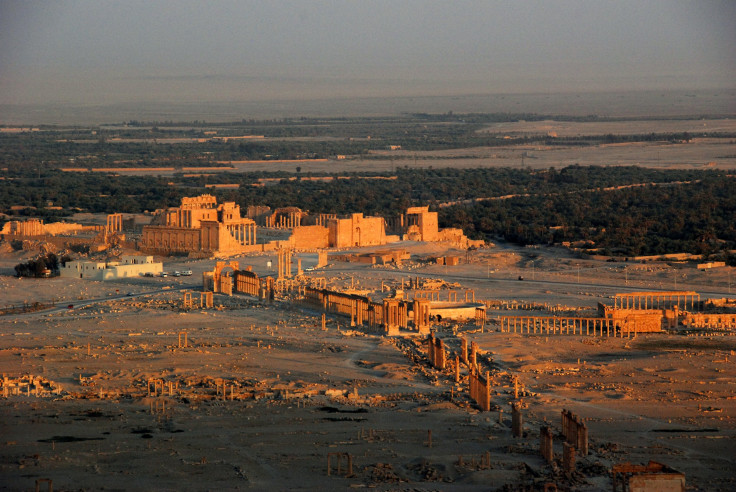 Islamic State group jihadists have reached Syria's ancient city of Palmyra, a UNESCO world heritage site and a crucial stronghold of the Syrian opposition, after days of clashes with forces loyal to President Bashar Assad, Agence France-Presse reported. Fighters with the militant group formerly known as either ISIL or ISIS reportedly advanced in the city's east Saturday, having executed dozens of civilians over the past two days.
Syrian forces have been battling the Islamic State group on the city's edges since Wednesday. Security officials fear that if Palmyra were to fall into the militant group's hands, it would give the jihadists access to the country's heartland. Others are concerned that the group, notorious for trashing archaeological sites across the region, would destroy the city's historic treasures, including centuries-old tombs and ruins. Government forces were stationed at the city's southwest side, where Palmyra's ancient ruins are clustered.
The city's history dates back thousands of years. "If [the Islamic State group] enters Palmyra, it will spell its destruction," Mamoun Abdulkarim, Syrian antiquities director, told AFP this week. The militant group has demolished several heritage sites in Syria and neighboring Iraq, including Nimrud and the Iraq Museum, which contained countless priceless artifacts and art pieces.
The head of UNESCO said Palmyra "represents an irreplaceable treasure for the Syrian people and the world," according to Al Jazeera. Officials said reinforcements had been sent to the city on Friday to fight the Islamic State group. Palmyra is home to roughly 100,000 people, many of them refugees who fled their hometowns because of recent violence.
A senior Islamic State group commander in Syria was killed overnight by U.S. special operations forces, the Pentagon said in a statement. Abu Sayyaf died during a U.S. raid on al-Amur in eastern Syria, which President Barack Obama ordered, officials said.
In Iraq, U.S. airstrikes continued in Ramadi Saturday, forcing Islamic State group militants to withdraw from the government's main building, which the group had recently taken. "The coalition continues to strike ... terrorist targets in and around Ramadi," U.S. Marine Corps Brig. Gen. Thomas Weidley said in a statement. "Our [Iraqi security force] partners are fighting to retain this terrain, and we are resolved to support them with intelligence, planning assistance and airstrikes in this important effort."
© Copyright IBTimes 2023. All rights reserved.
FOLLOW MORE IBT NEWS ON THE BELOW CHANNELS