ISIS Less Than A Mile From Ancient City Of Palmyra, Threatens To Destroy The Syria World Heritage Site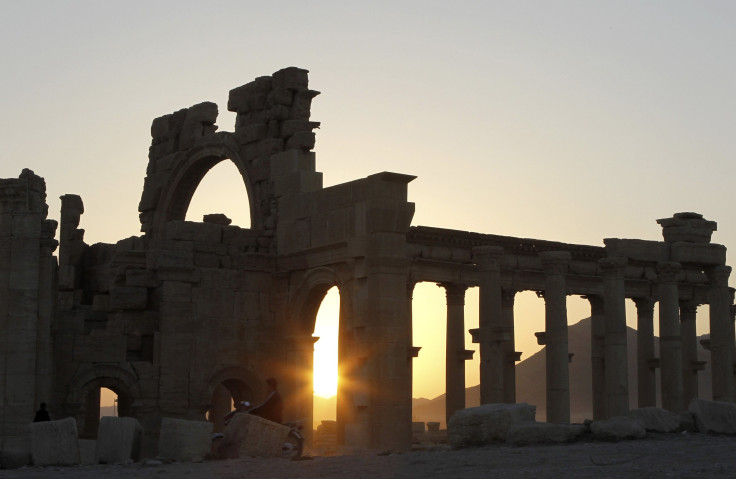 The Islamic State group battled forces loyal to President Bashar Assad on Thursday night in Syria just steps away from one of the country's most ancient cities still standing. The world heritage site at Palmyra is now in danger of being destroyed in the fighting.
Palmyra is located in the center of Syria, in the Homs governorate, and dates back to the second millennium B.C. It has so far not seen the destruction engulfing the majority of the country, but Syrian officials are certain it will not survive an attack by the group also known as ISIS. What's more, the world heritage site is home to myriad ancient artifacts that the militants are likely to sell.
"If IS enters Palmyra, it will spell its destruction," Mamoun Abdulkarim, Syrian antiquities director, told Agence-France Presse.
The militant group has already destroyed several ancient sites in Iraq, including the ancient Assyrian city of Nimrud, the Iraq Museum, the Persian ruins at Hatra and several other archeological sites near its Iraqi stronghold Mosul. On Thursday, the militants reportedly blew up the 200-year-old Maryam Khatoon Mosque outside Mosul.
On each of those occasions, the group was accused of looting the heritage sites before destroying them and later smuggling the antiquities out of Iraq to sell on the black market. Selling antiquities has allegedly been the source of millions of dollars for the group.
The same looting will likely happen in Palmyra if ISIS manages to enter the city. As of Thursday morning, the militant group was less than a mile from the ancient site's gates and the battle with pro-regime forces had not stopped. Abdulkarim told AFP that he was in touch with officials inside Palmyra every half hour to help protect the site as much as possible.
"We can protect the statues and artefacts, but we cannot protect the architecture, the temples. IS will just destroy it from the outside," he said, adding that "if the ancient city falls, it will be an international catastrophe."
© Copyright IBTimes 2023. All rights reserved.