ISIS In Saudi Arabia: Former Military Officer Sentenced For Fighting In Syria As Government Crackdown Continues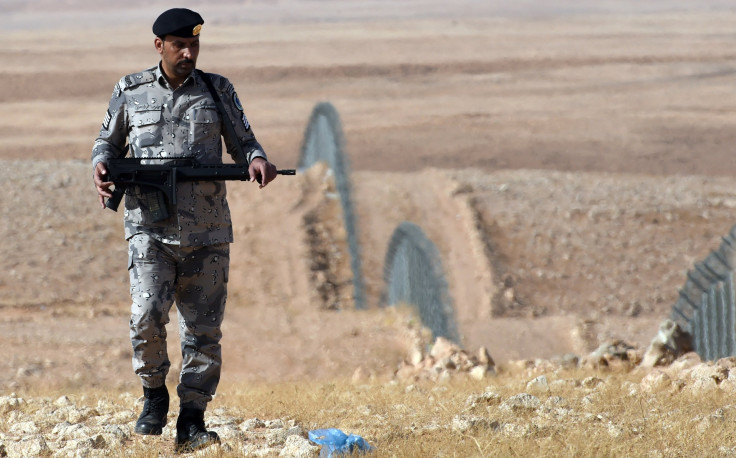 A former Saudi military officer has been sentenced to nine years in prison for traveling to Syria to join the Islamic State group. The sentence, matched with a light fine, comes as the kingdom works to stem the militants' influence several months after a string of attacks on Saudi soil.
The officer was charged with disobeying the government by traveling overseas to join the war in Syria, as evidence of his ties with the extremist group, also known as ISIS or ISIL, were presented in court, according to Arab News. He was reportedly trained in dismantling and assembling Kalashnikov rifles in ISIS training camps.
Saudi Arabia has been intensifying its crackdown on ISIS affiliates since a string of attacks earlier this summer targeted Shiite mosques in the oil-rich eastern region, killing dozens of people. Saudi officials said they detained at least 431 suspects affiliated with ISIS cells in May as they intensify their crackdown on the group, Reuters reported.
ISIS has called on Saudis to join the group's fight in Syria and to carry out attacks in their home country. Leader Abu Bakr al-Baghdadi declared the establishment of an "Islamic state" in the kingdom last November, though its cells have failed to hold territory as they do in several other Middle Eastern and North African countries.
ISIS is believed to draw significant manpower from Saudi Arabia, a stronghold of conservative Sunni Islam. More than 2,000 Saudi nationals are believed to have fought with the group, though general sympathy with ISIS remains low. A poll in October 2014 found that ISIS had scarce support in the country, with just 5 percent saying they looked favorably upon it.
For supporters of ISIS in the kingdom, the group represents a righteous, authentic brand of Islam that is opposed to the corruption of their fabulously wealthy royal family. There is fear among Arab governments that supporters of the group -- which calls for the spread of a global Muslim caliphate -- will further destabilize their regimes and inflame sectarian tensions.
© Copyright IBTimes 2022. All rights reserved.
FOLLOW MORE IBT NEWS ON THE BELOW CHANNELS