ISIS Sells 300 Yazidi Women As Brides To Fighters In Recent Weeks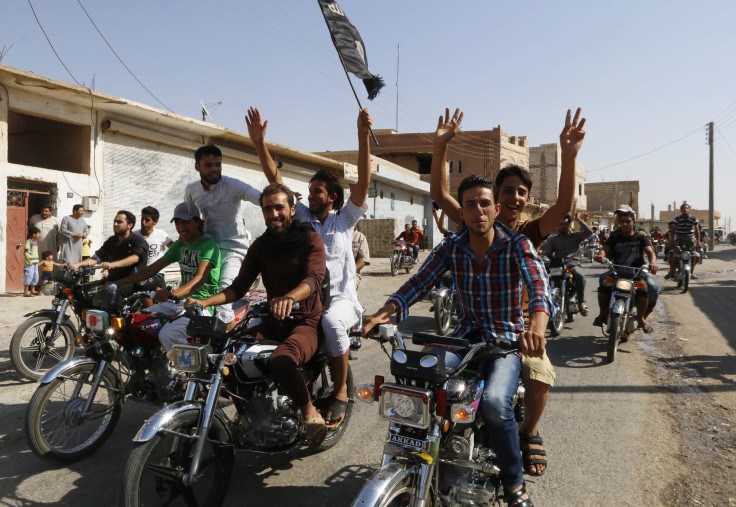 The Islamic State has sold some 300 Yazidi girls and women captured in Iraq to its fighters in Syria in recent weeks, according to the Syrian Observatory for Human Rights, a U.K.-based monitoring group. The woman were forced to convert to Islam, and SOHR reported it has documented cases where girls and women were sold to fighters for $1,000 each.
Formerly known as ISIS, the Islamic State considers the women to be so-called al Sabaya, defined by SOHR as "women captured in war." The monitoring group said it has documented 27 cases of bride-selling in northern Syria, around Raqqa, Hasaka and the rebel stronghold Aleppo. Some Kurdish and Arabic mediators also have bought women from the Islamic State as a way of returning them to their families, SOHR said Saturday.
The Yazidi are ethnically Kurdish, but with a distinct social and religious tradition that incorporates elements of the Abrahamic religions and Zoroastrianism. There are about 700,000 to 800,000 Yazidi worldwide, and 90 percent live in Iraq. Around 400,000 Yazidi have fled their homes since early August, when Islamic State militants advanced on their territory. The militant group considers them infidels and allows its members to kill them indiscriminately.
U.S. President Barack Obama ordered limited airstrikes to stave off Islamic State advances on a group of trapped Yazidis on Mount Sinjar in northwestern Iraq. Many were stuck for more than 10 days without food or water before Kurdish and American special forces could evacuate them.
© Copyright IBTimes 2023. All rights reserved.
FOLLOW MORE IBT NEWS ON THE BELOW CHANNELS