ISIS Shoots Down Second Iraqi Military Helicopter In A Week, Killing Two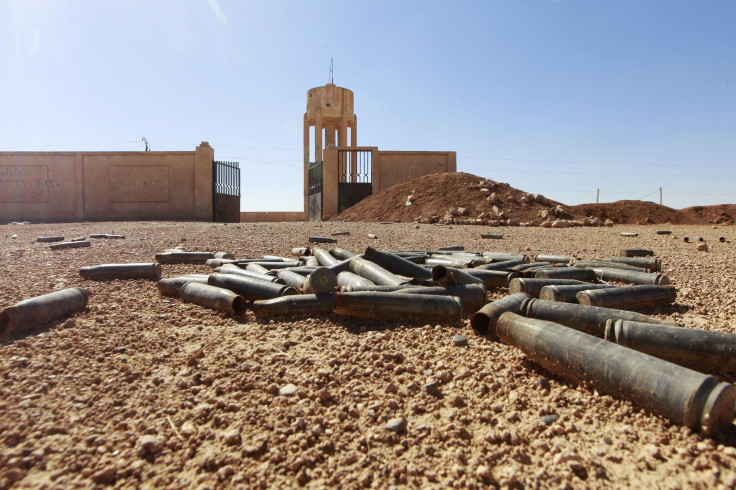 Fighters from the Islamic State group shot down an Iraqi military helicopter Wednesday, killing the two pilots on board, making it the second such attack in a week. The shooting has raised concerns about the group's growing ability to shoot down aircraft amid ongoing airstrikes by a U.S.-led coalition against the group in Iraq and Syria.
According to two Iraqi officials, militants from the Islamic State group, formerly known as ISIS, brought down the Bell 407 helicopter with a shoulder-fired missile. The chopper crashed north of the town of Beiji, about 130 miles north of Baghdad, causing the death of the pilot and the co-pilot, according to Associated Press, or AP. The militant group, against whom international forces have joined hands, had shot down another Iraqi military airplane on Friday, killing that aircraft's pilots.
Officials suspect that the group, which has overrun abandoned Iraqi army bases, might now be in possession of sophisticated weapons like ground-to-air missiles capable of shooting down airplanes, AP reported.
The U.S., UK, Australia and other nations have joined forces, on the Iraqi government's request, against the Islamic State group, which has in recent weeks executed Western journalists and aid workers, and released grisly propaganda videos of the killings.
The fanatical, Sunni militant group, which is attempting to establish an Islamic caliphate in the region, has carried out 641 operations in Baghdad in 2013, up from 371 operations in 2012, including car bombs, armed assaults, raids on military bases and assassinations.
On Monday, the Pentagon said in a statement that the U.S. government has so far spent at least $1.1 billion on military operations against ISIS in Iraq and Syria since mid-June.
© Copyright IBTimes 2023. All rights reserved.