ISIS Terrorists Used Disposable Burner Phones, Activated Just Hours Before, To Carry Out Paris Attacks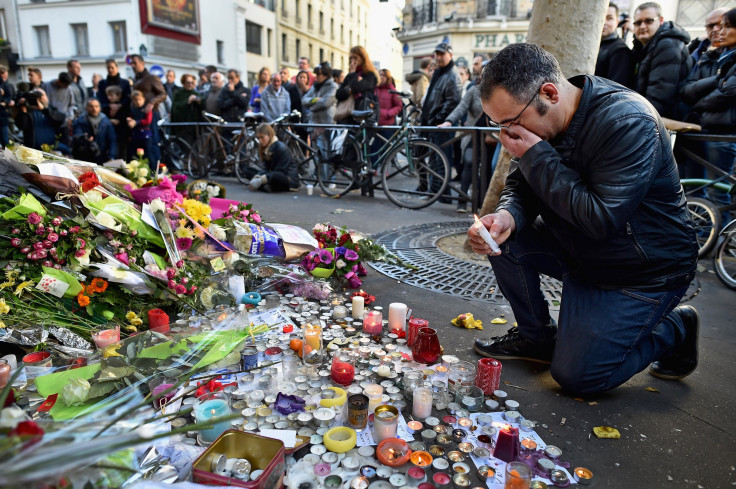 The Islamic State group terrorists who killed 130 people and injured hundreds more in Paris last year were able to avoid police detection ahead of the Nov. 13 attack by using disposable cell phones. In many cases, the teams of attackers used victims' phones or only activated their so-called burner phones moments before carrying out attacks throughout the French capital, thus avoiding detection by police and intelligence agencies.
Those are among the newest details revealed by the New York Times Sunday about how at least nine suspects planned and carried out the gruesome massacre. Investigators are still piecing together the events that immediately preceded the attacks and hope to glean details from the arrest of Salah Abdeslam, the suspected logistics chief of the attack who was apprehended in Brussels on Friday. The events have also helped inspire an international conversation over the use of mobile encryption, a widely adopted means of increased data security that protects the integrity of a message while in many cases making it impossible for authorities to access those communications before it's too late.
"Everywhere they went, the attackers left behind their throwaway phones, including in Bobigny, at a villa rented in the name of Ibrahim Abdeslam," the Times reported. "When the brigade charged with sweeping the location arrived, it found two unused cell phones still inside their boxes."
The terrorists also used a phone with a Belgian subscriber identification module, or SIM, card that was only activated one day before the attack, the Times noted, and another phone was only activated an hour before one attacker detonated his suicide vest. To what extent the perpetrators used encrypted messaging apps like Telegram, as has been widely reported, remains unclear. At least one witness told the Times that one terrorist used a laptop that showed "a bunch of lines, like lines of code" that seems to match the description of encryption software.
The news led to a long Twitter conversation between former U.S. National Security Agency contractor Edward Snowden, who first revealed a vast U.S. surveillance apparatus by leaking classified documents in 2013, and David Simon, creator of the popular HBO show "The Wire" named for the police investigation tactic of monitoring conversations. Snowden began the conversation by sarcastically suggesting the HBO show, which takes place in Baltimore, has made it possible for terrorists to avoid detection (a charge often aimed at Snowden).
© Copyright IBTimes 2023. All rights reserved.