ISIS Tortures Children: Syrian Boy Says He Was Beaten, Electrically Shocked By Islamic State Fighters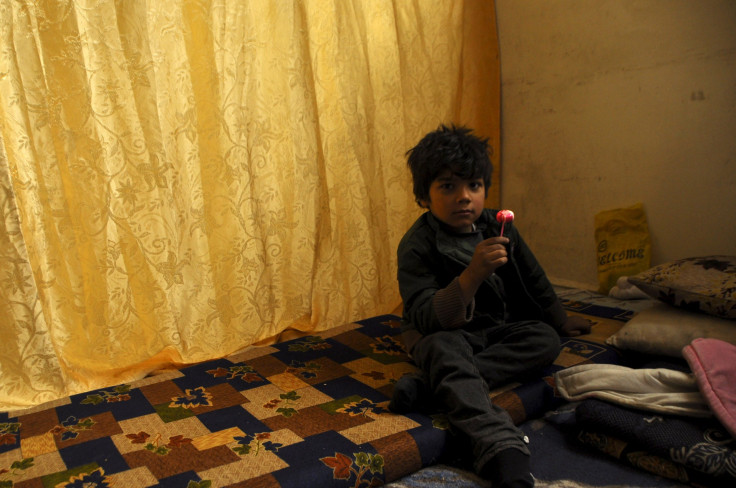 A teenage Syrian boy was tortured by Islamic State fighters after they caught him trying to place a bomb, the victim says. The crime was filmed by a member of the group also known as ISIS. The boy, 14, told the BBC he was able to escape only after one of his captors took pity on him and allowed him to flee.
Identified only as Ahmed, the teenager said his ordeal included being hanged by his wrists while being beaten and subjected to electric shock. "I thought I was going to die and leave my parents, my siblings, my friends, my relatives all behind," Ahmed said, according to the BBC, before repeating, "I thought I was going to die."
His torture extended over two days, Ahmed said. "When they [shocked] me, I used to scream calling for my mother," Ahmed said. "But as soon as I did, [one of the torturers] used to up the voltage even more, 'Don't bring your mother in it,' he used to say." The boy added that the fighters were smoking cigarettes, something that ISIS in the past has said is in strict violation of its rules and would result in harsh punishment.
The alleged torture of children is nothing new for ISIS, which has been accused by the United Nations of not only abusing young people but raping, selling, crucifying and burying them alive, according to a February report by Reuters. Renate Winter, of the U.N. Committee on the Rights of the Child, said the children who have been targeted by ISIS are often come from religious and ethnic minorities.
"We have had reports of children, especially children who are mentally challenged, who have been used as suicide bombers, most probably without them even understanding," said Winter. "There was a video placed that showed children at a very young age, approximately eight years of age and younger, to be trained already to become child soldiers."
© Copyright IBTimes 2023. All rights reserved.