Islamic Law Survey: How Muslims In Pakistan, Turkey, Indonesia, Nigeria Feel About Quran In Politics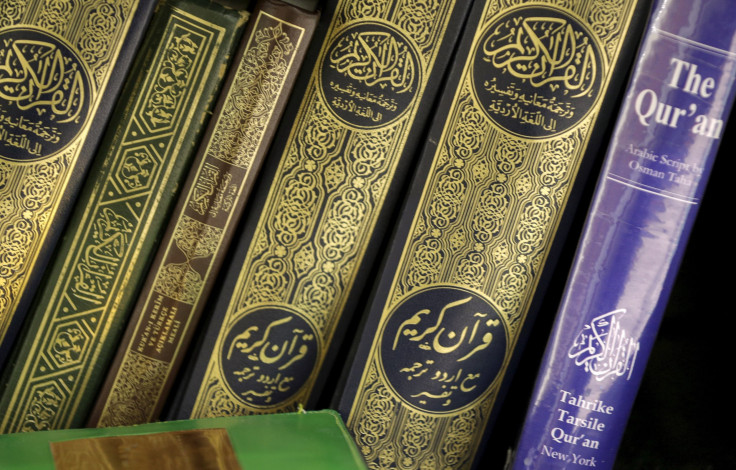 In Pakistan, more than three quarters of the population believes laws should strictly adhere to the Quran; in the Palestinian territories, 65 percent said the same. Yet in other Muslim-majority countries, like Turkey, support for legislation that follows closely the Quran runs low — just 13 percent.
The findings, from recent Pew surveys in 10 countries with significant Muslim populations, appeared to show vastly differing views toward the role of religion in politics. Influencing factors may include the nation's history, its commitment to secularism, religiosity, age and education level, Pew found. The survey was conducted among more than 10,000 Muslims and non-Muslims last year and included an error margin that ranged 3.4 to 4.3 percent.
In at least five of the countries, half or more said their laws should strictly abide by the teachings of the Quran. The survey also included a category for those who believe the law should remain loyal to the values and principles of the Quran, rather than strictly followed. Including this category, only a majority in Burkina Faso said law should not be influenced at all by teachings in the Quran.
In Turkey, where the role of religion remains a contentious issue, younger respondents were less likely than older Turks to say the Quran should be a source of national legislation. In a number of countries, including Nigeria and Indonesia, those with secondary school education were less likely to say law should strictly conform to the Quran.
Among a number of surveyed populations, support for religion-based law has surged in recent years. In the Palestinian territories — in 2011 — just 36 percent supported strictly using the Quran to make laws; last year, that number was up to 65 percent. In Jordan, the trend went the opposite direction: The percentage has dropped 18 points since 2012 to 54 percent in 2015. Researchers did not provide a hypothesis for the reason.
There are five Islamic republics in the world; they adhere to Quranic laws and principles to varying degrees and with differing interpretations. Other countries, including Turkey, have explicitly secular pledges in their constitutions.
© Copyright IBTimes 2023. All rights reserved.